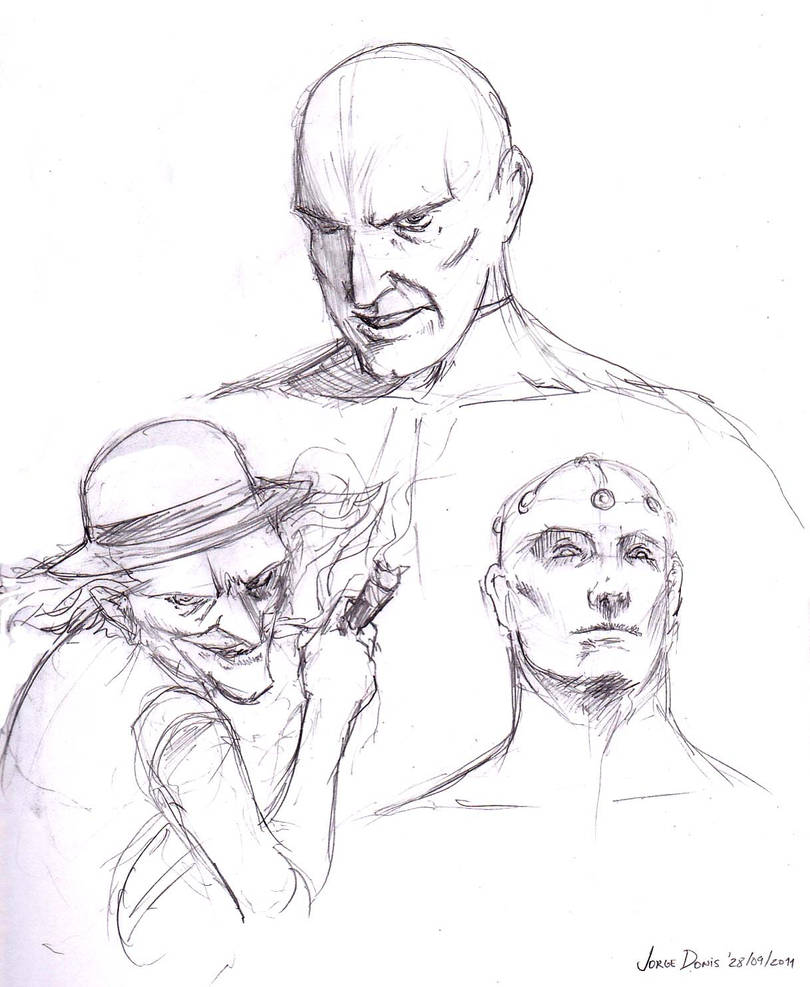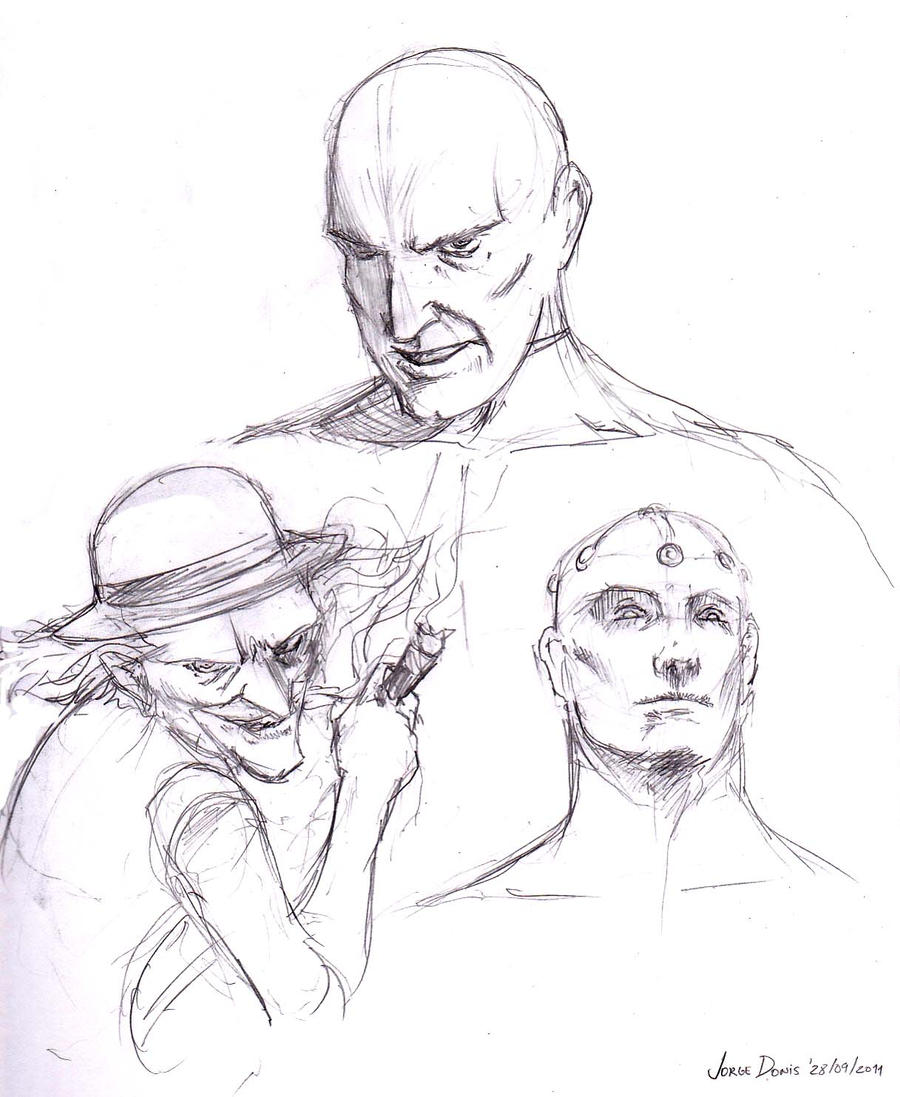 Watch
Another sketch featuring (clockwise) Lex Luthor, Brainiac and Mxyzptly... Honestly, I have always thought Superman has some great enemies. They have to be great in order to pose a real threat to the Man of Steel. And yes, I do believe Mxyzptlk can be a scary fellow (if you do not believe me, check Alan Moore´s great story "Whatever happened to the Man of Tomorrow?"). Hope you guys like it!

Mr. Mxyzptlk is probably my favorite all time comic book villian he made Superman fun to read, I have always liked Supes rogues gallery better then most comics mainly because they ranged from corrupt business men to intergalactic aliens, anyone who doesn't think Mxy could be dangerous just read Worlds Funnest where he and Batmite destroy all of reality in a magical battle that kills every version of every DC character i can think of, and Brainiac has always been a fave of mine he and the Parasite where scary to me as a very young child something about a green skinned guy who was a robot with red eyes and a burnt purpley disfigured guy gave me the creeps

Reply

Thanks for the fave!!
I agree with you! Let´s hope they make justice to this characters (as well as adding to the mythos) in the New 52!!!
Reply

I have high hopes he pops up eventually, he did in the first reboot in the 80s so I see no reason for him not to pop up and do something bizare in the new 52

Reply

Dude, with drawing like that, please please please can you do some Batman villains!!! Joker? Penguin? Mr Freeze? Poison Ivy? Please????
Reply

Thanks man! I really love Batman and hope to be posting some of his villains soon, have a great day, take care!
Reply