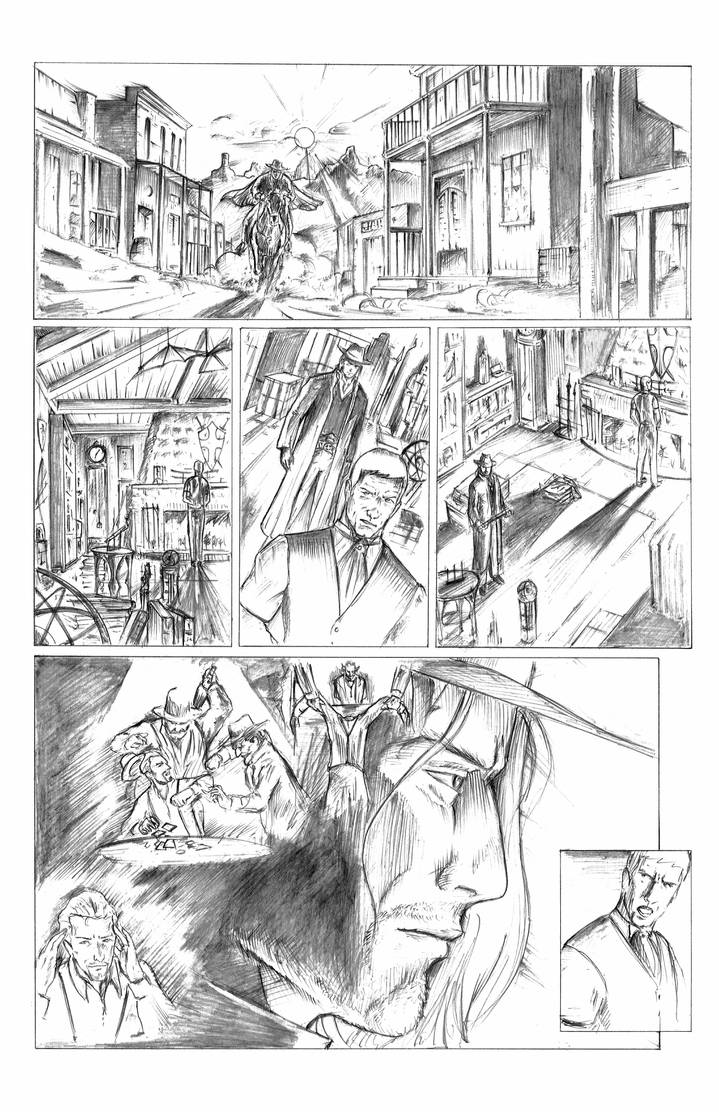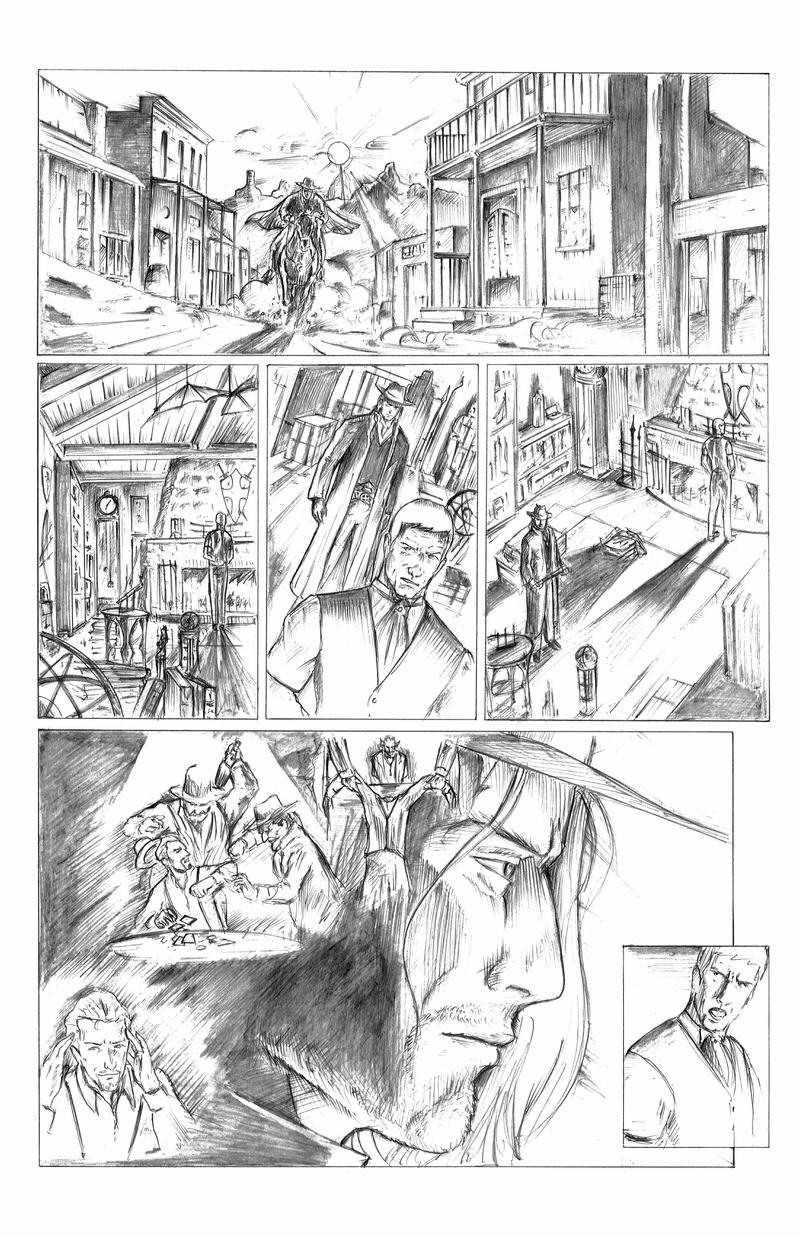 Watch
MacBride Page 1. First page of a great story by Patrick McHugh: "MACBRIDE: Priceless". The story will be published in the upcoming edition of the comicsexperience Anthology, canīt wait to see it printed!
Had a great time working on these pages, hope you guys enjoy them.
Characters and story created by: Patrick McHugh
Pencils by Me
Watch the colored version by Eugen here:
[link]

Reply

Thanks!! I had never done a cowboy story before this one... I sat an saw some cool westerns for reference, which was so much fun

Reply

It's so well done! I really like the overall look of the page. The "visual journey" is great and I really like it.

Reply

beautiful sequence Jorge! Great backgrounds and angles.
Reply