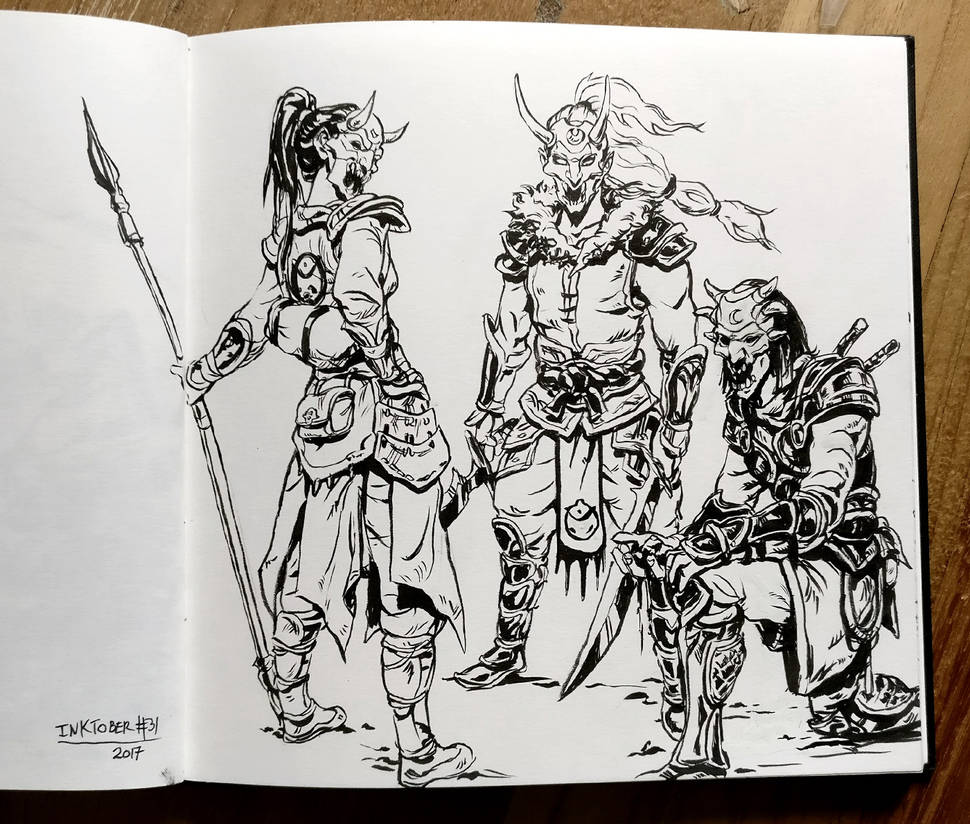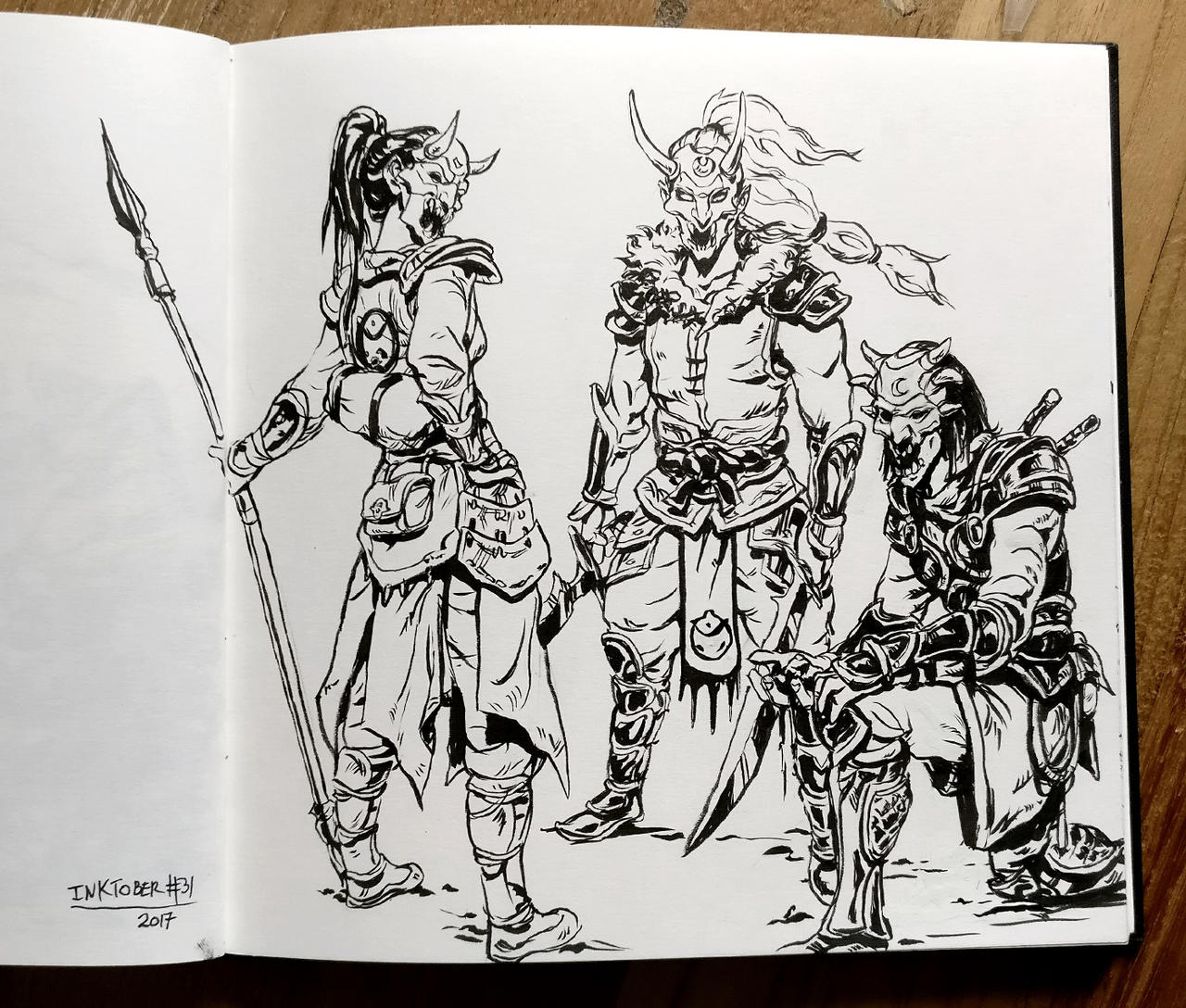 Watch
"They were called the masked warriors, known for their martial prowess. This elite gang of mercenaries was said to be a sight to behold, each a master in their respective form of art and together a deadly weapon. They wore a mask for they felt their identities were irrelevant to their deeds. It was the skill who made the person not his or her appearance. Actions speak louder than words and when it came to this masked group their sound was a defiant roar."
Wooh! I made it! Last topic was mask! Pretty proud to have completed inktober without any delays. Last year I made it to 25 and the year before till 10 so that makes this one extra special. It was definitely a struggle and a good test of discipline, some days even more so than others. Thanks a lot for following me and the rapid growth of followers and likes. It definitely means a lot to me! I did learn around 2/3 of the way that I put to much importance in likes and at some point I was checking my likes every 5 minutes. Super unhealthy habit that made me quite agitated and insecure. That red notification button is so addictive! I've learned to tone it down and check twice a day much better for my sanity. Just doing a drawing is allready a feat on its own and worthy of applause no matter where you're at! Just wanted to get that message out!
On another note I'll be continuing daily updates! I got a new rpg class challenge coming up starting the 5th of November that I'll do with some friends! I look forward to not touching inks for a few days though! Hugs!