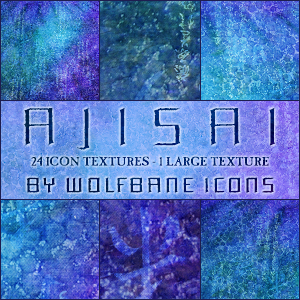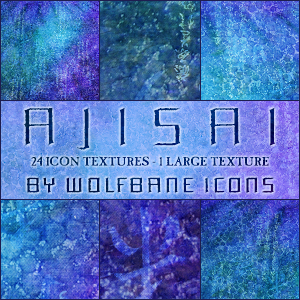 Watch
The first in a series of three texture sets I am releasing this spring, each based on a different Japanese flower. This set is Ajisai, or hydrangea. Contains 24 icon textures and 1 large texture.
Please comment and credit. On Dreamwidth and Livejournal, I can be credited as wolfbane_icons or jordannamorgan.
wolfbane-icons.dreamwidth.org/ | wolfbane-icons.livejournal.com…

If you enjoy my work and would like to show appreciation for it, I welcome tips in the form of Dreamwidth Points. ( www.dreamwidth.org/shop/points… - enter my username "jordannamorgan" as the account you're buying for.)


I really like these! Downloaded, will credit.
Reply

Thank you! These are gorgeous and I am going to try them with some icons I am making for a challenge.
Reply

Thank you for transforming my favorite flowers into beautiful icons!♥
Reply