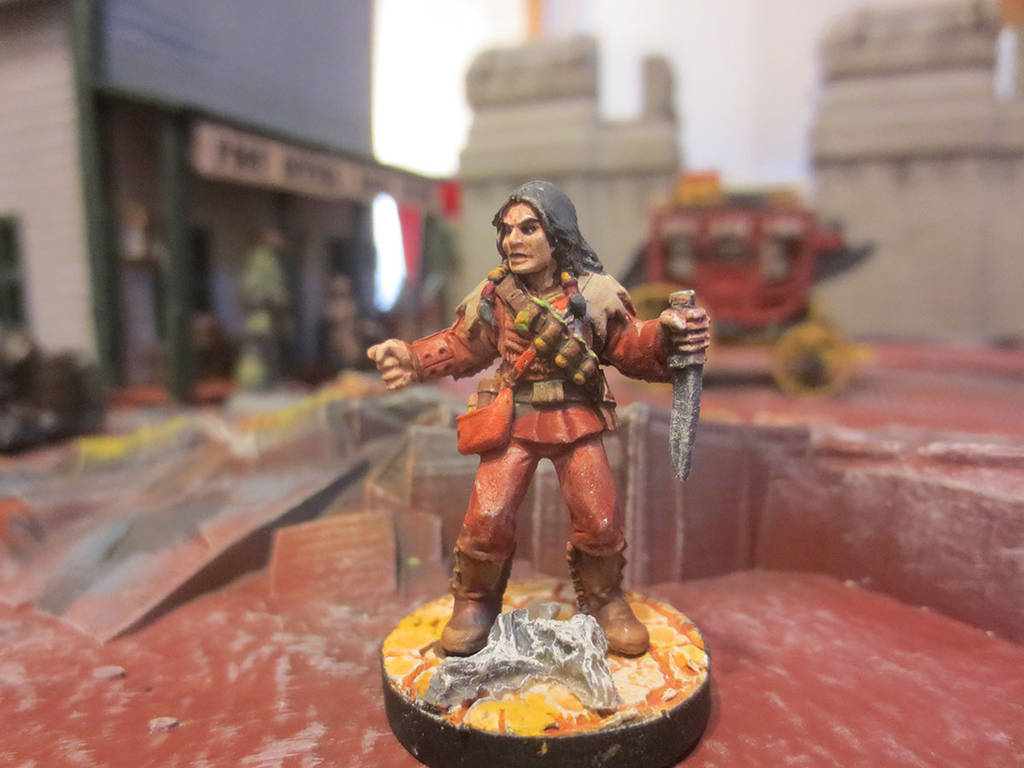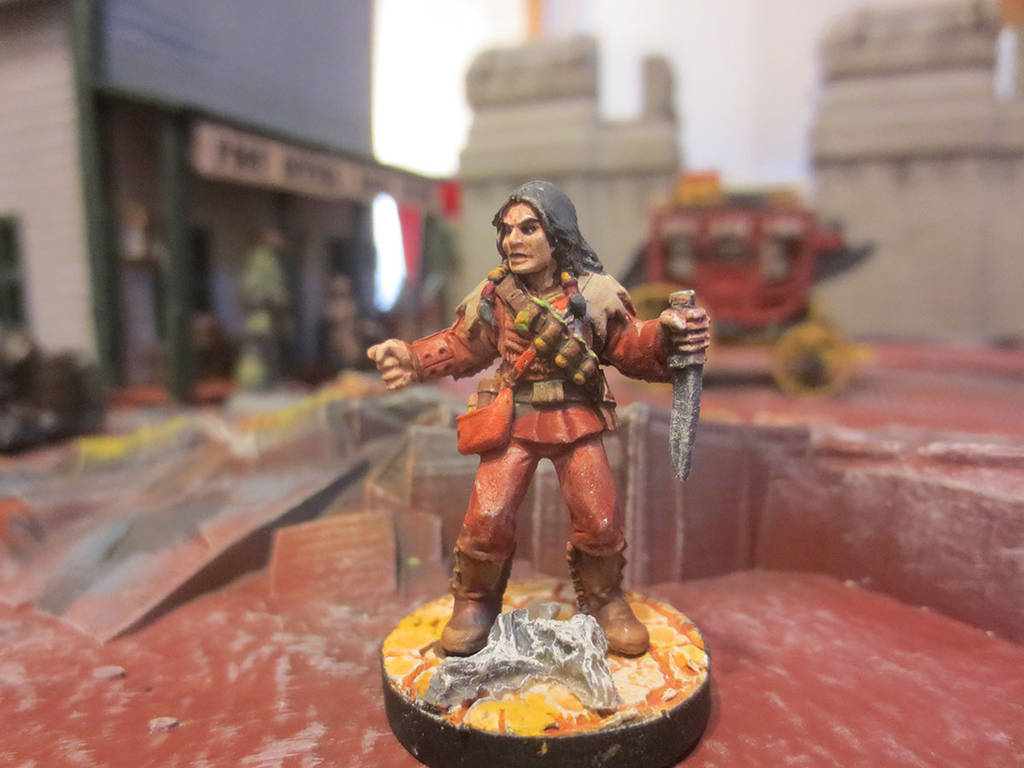 Watch
Reaper/Studio 2 S2P80011 "Toxic Shaman #2 (male)" -- 32mm scale pewter gaming miniature from the "Deadlands: Hell on Earth" kickstarter circa 2012-2013. "Deadlands" is an RPG set in an alternate-history version of the "Old West," with steampunk and supernatural weirdness transforming it into what the game refers to as the "Weird West." Well, "Deadlands: Hell on Earth" runs with the idea that maybe the heroes fighting off all the horrors of the "Reckoning" do NOT succeed -- and eventually World War III hits this world, only the weird weapons used don't merely irradiate the planet, but they fundamentally warp reality, transforming areas into nightmarish landscapes, birthing all sorts of monsters through bizarre mutations, but also transforming the fears and hatreds of humanity into a twisted reality.
In the old Deadlands, Shamans were protectors of nature and the Old Ways, but as of "Hell on Earth" ... well, "nature" isn't looking so great anymore. Some Shamans have made contact with OTHER sorts of spirits that don't necessarily have such natural origins (or whose nature has been hideously warped by the supernatural fallout).
...
Anyway, I had a bunch of Hell on Earth minis and I've *finally* gotten around to finishing up a bunch of them, and this was another one in the queue.