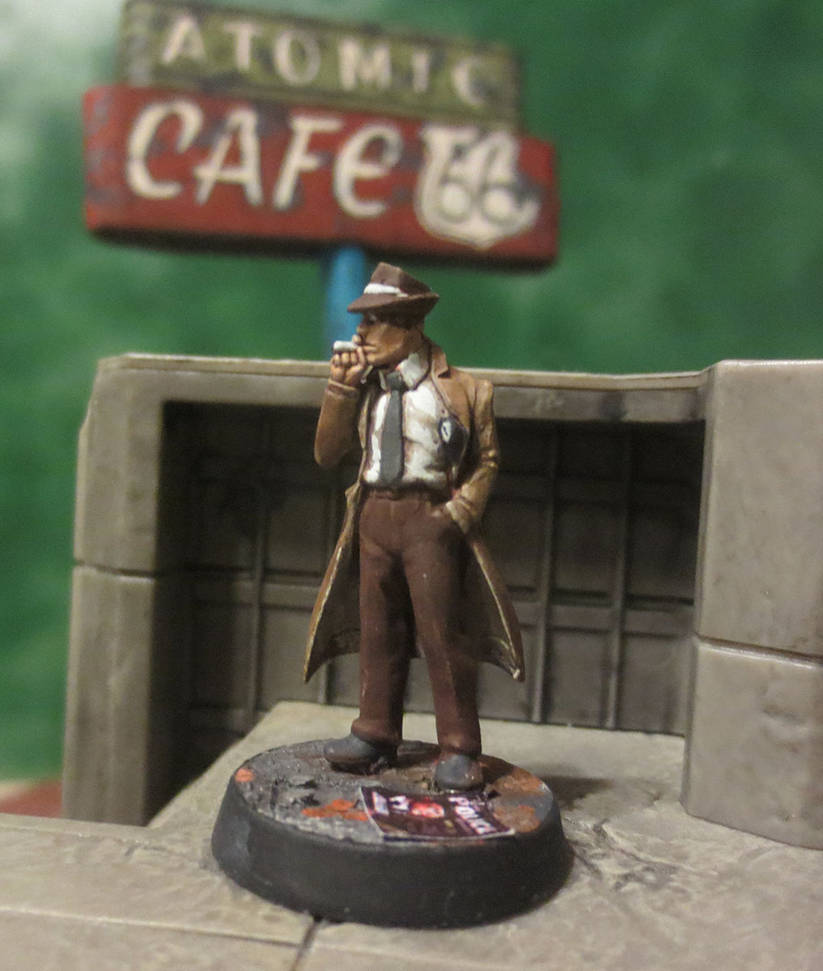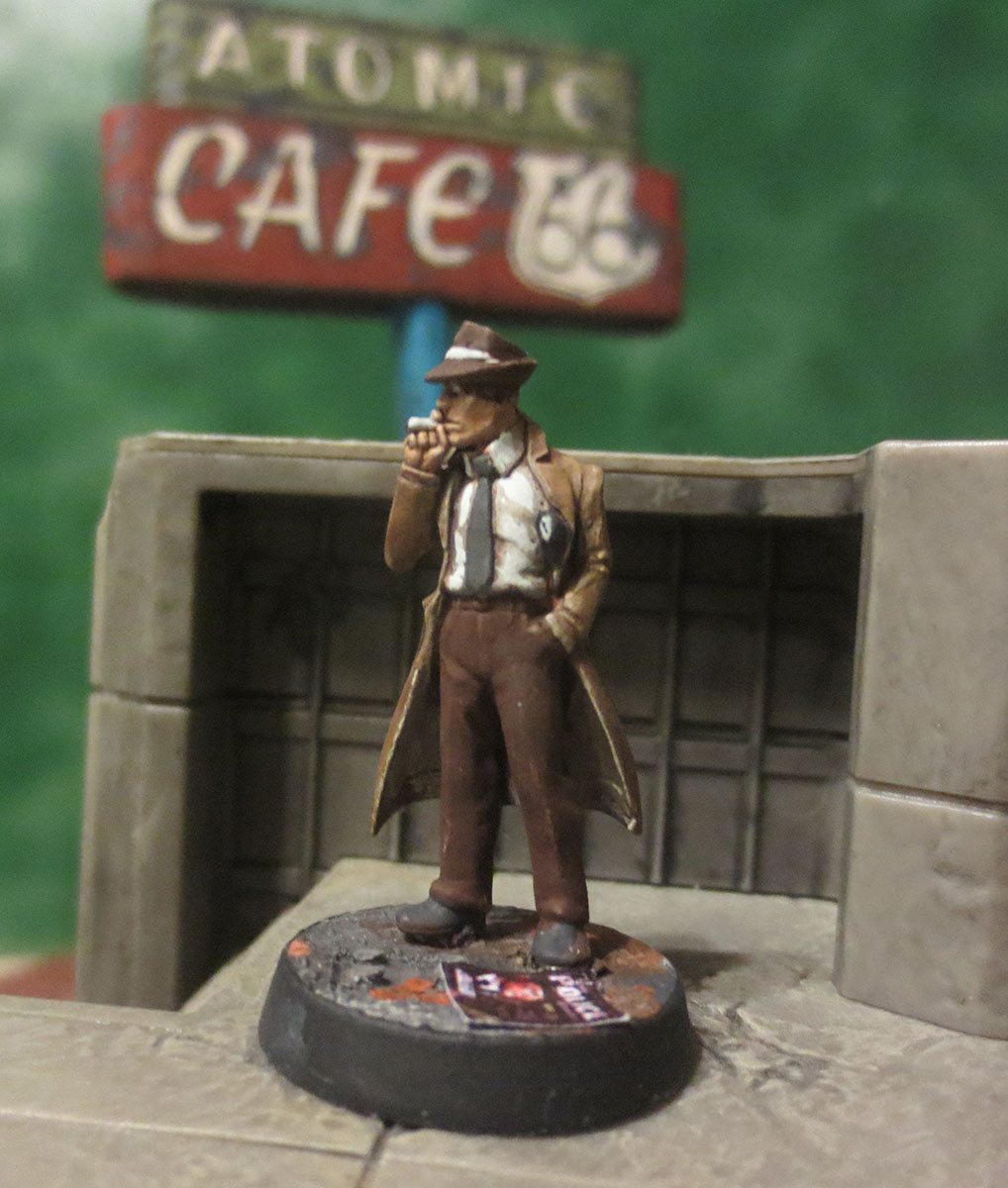 Watch
Reaper Miniatures Chronoscope #50051 "Max Decker, Private Eye," painted up as the Mysterious Stranger from the Fallout game franchise (as depicted in the FPS versions from Fallout 3 onward). In my Fallout-themed Savage Worlds / Deadlands: Hell on Earth RPG scenarios, this guy occasionally shows up as the result of someone playing the "Mysterious Stranger" Adventure Card. (I haven't yet managed to make the "Miss Fortune" mini as per Fallout: New Vegas. That one's going to be a bit of a challenge!) Despite the post-apocalyptic setting, he somehow manages to stay fashionable.

This fellow may make a special appearance in my "Rooby-Doo and the Atomic Cafe 66" RPG scenario this upcoming weekend at Necronomicon in Tampa, Florida.

Hey! I have that mini! I started working on him last night! Great shading on the shirt.
Reply

Thanks! I think it's because the range of paints I used for the shirt area (primarily a light tan and a yellowish-white "parchment") were visually very close to each other, so I wouldn't overdo the contrast. Also, I did a bit of under-painting on the whole figure first -- base-coated a light tan (same as I did with Grognak), then given a brown wash, then a lighter tan dry-brushing, before I started filling in specific areas with brown, grey, etc.
Reply