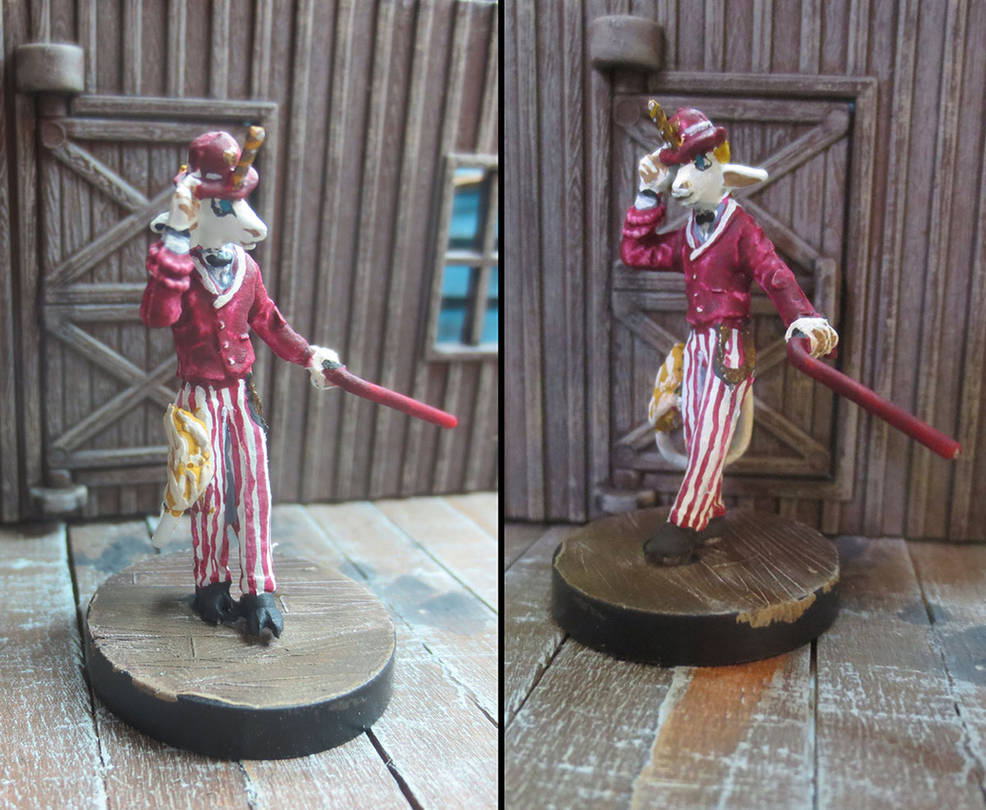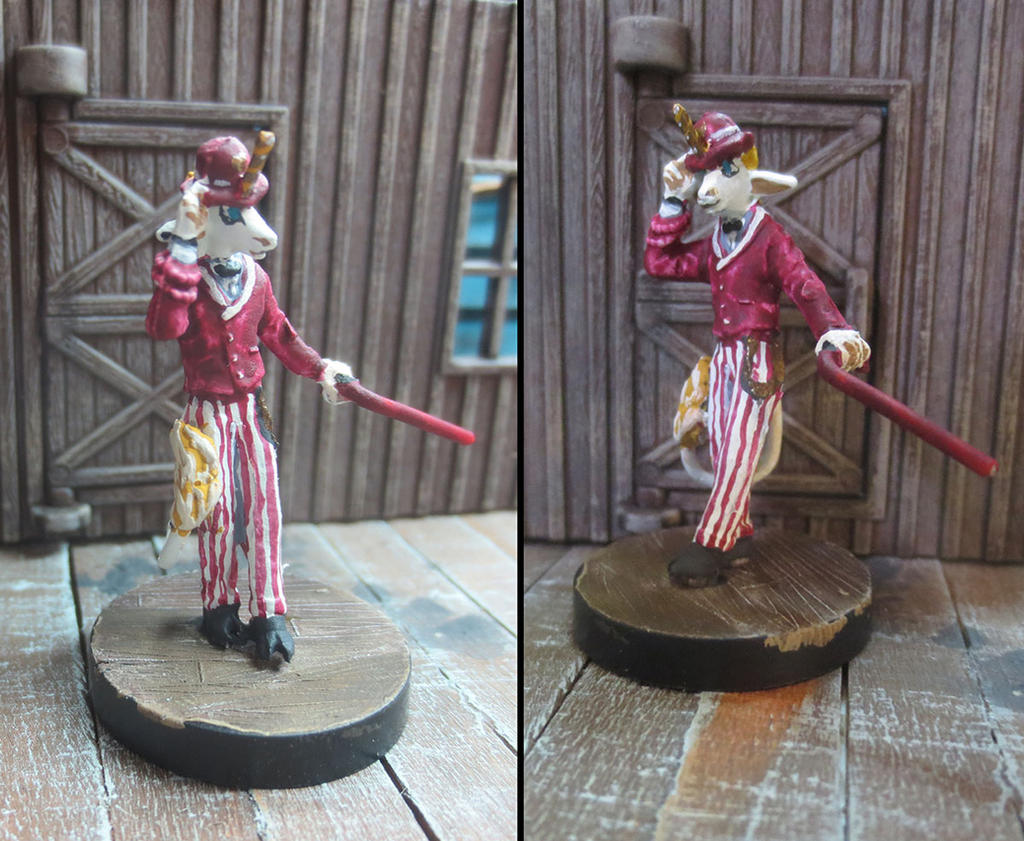 Watch
(Reaper Bones #91010 "Deadlands Noir: Houngan" modified with epoxy putty, paperclip, and a spare decorative helmet piece from a Warhammer Fantasy Bretonnian Knight.) 32mm gaming scale miniature of a tap-dancing (anthropomorphic) unicorn, created by request/challenge from
Spielorjh
(master of kitbashery).

Nice! I like the striped pants.
Reply

Heh. Thanks! Yeah, pinstripes are a bit tricky, and tend to require a bit of back-and-forth (as INEVITABLY I end up blotching here or there somewhere along the line), but as far as adding "fine detail" goes, it's one of the *easier* tricks. Basically, just draw a line, and when it blotches, go back with the background color to clean up the lines a bit. And when THAT blotches, go back. The critical point is having a thin brush. Because I do the pinstripes on sleeves or pants, a little bit of wobble to the line is forgivable because, hey, it's FABRIC, so we expect creases will mess with an otherwise straight line. So, rinse and repeat until it looks "good enough for the tabletop," but it doesn't need to be perfect to get the job done. Somehow, it ends up looking like I spent a lot more work on it than it actually took.

Now when I try to do plaid or checkers ... THEN it's not so easy to go back and forth just to "touch-up."
Reply

Yeah, I tried plaid once. It actually turned out OK, as I recall. Not having shaky hands helps, too. I have to brace both my hands on the table to do anything approaching that much detail.
Reply