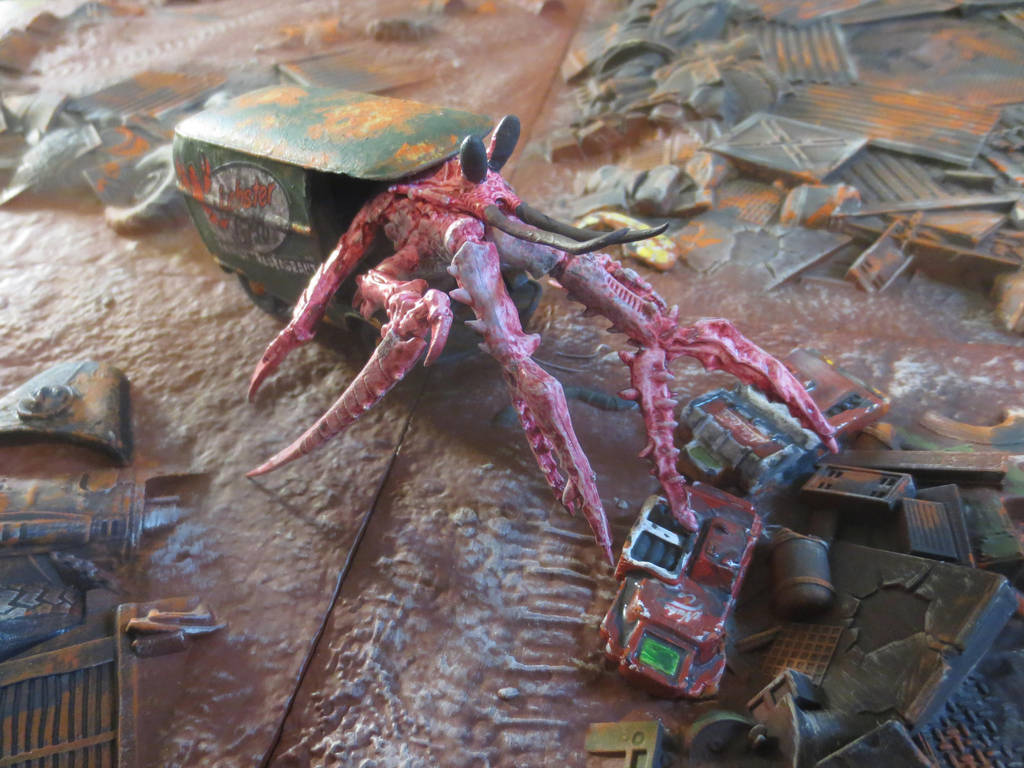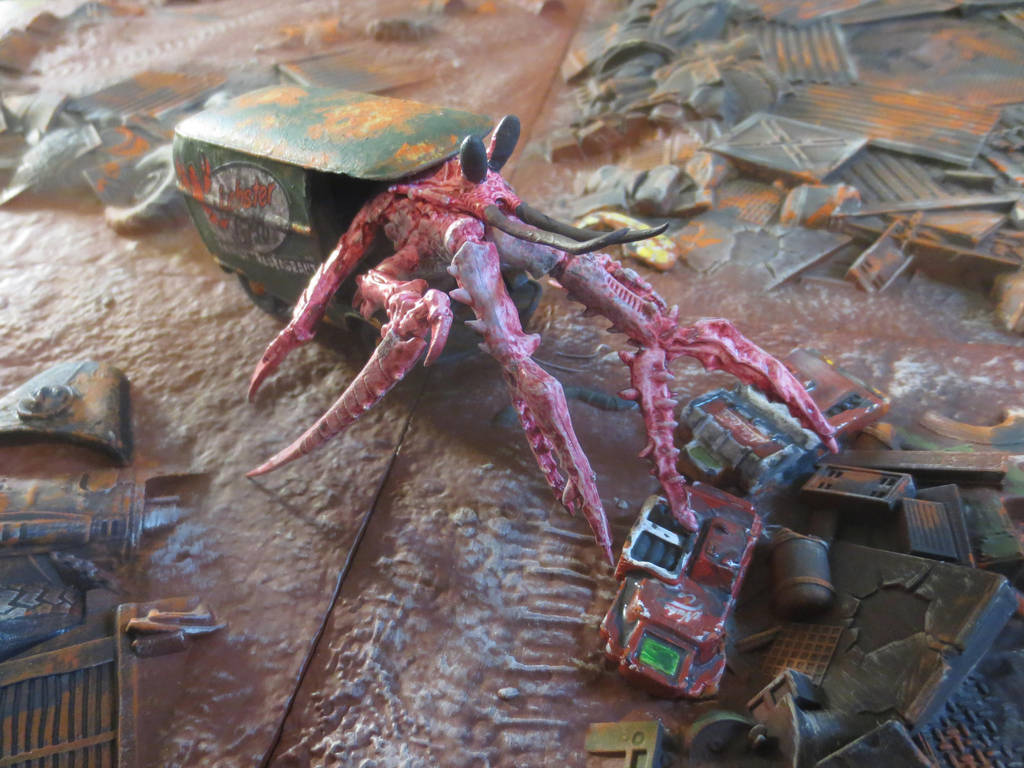 Reaper 77037 "Wolf Demon" (claws) + 80038 "Bathalian Centurion" (head, claw/arms) + 40K Tyranid alternate claw arms + Happy Meal "Fillmore" van toy + epoxy putty = Giant Mutant Hermit Crab from Fallout "Far Harbor" DLC in 32mm gaming scale.

The "crab" part is separate so I can match it up with other wrecked vehicle "shells," or I can just use the ruined van by itself as post-apocalyptic retro-futuristic tabletop scatter terrain. Similarly, I left off any base for the figure, since it's huge enough to stand well enough on its own, and I don't plan on using it with any RPG systems that demand a standard base size; once critters get this big in miniatures, bases just make it really hard to position the gargantuan monstrosity around any terrain elements I have on the board. Besides, having a base under the van would have been a bit of a "tell" for any adventuring party that something is likely to attack at any moment.

Very impressive. This thing surprised the **** out of me the first time it jumped out of the truck.
Reply

I'm pretty sure I went "Nyah-ah-ah-ahhh!" like one of the 3 Stooges when I first encountered one. "Huh. Wrecked van. Wonder if there's any loot?" (*rustle-rumble* Claws. Legs. EYESTALKS.) :U
Reply