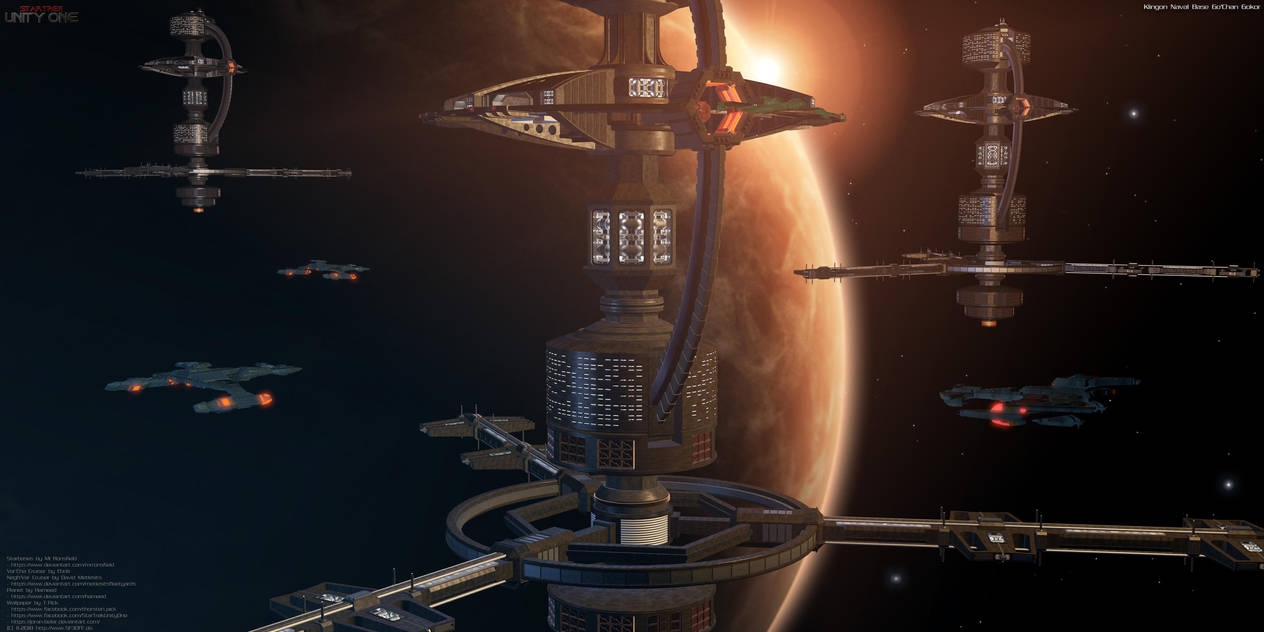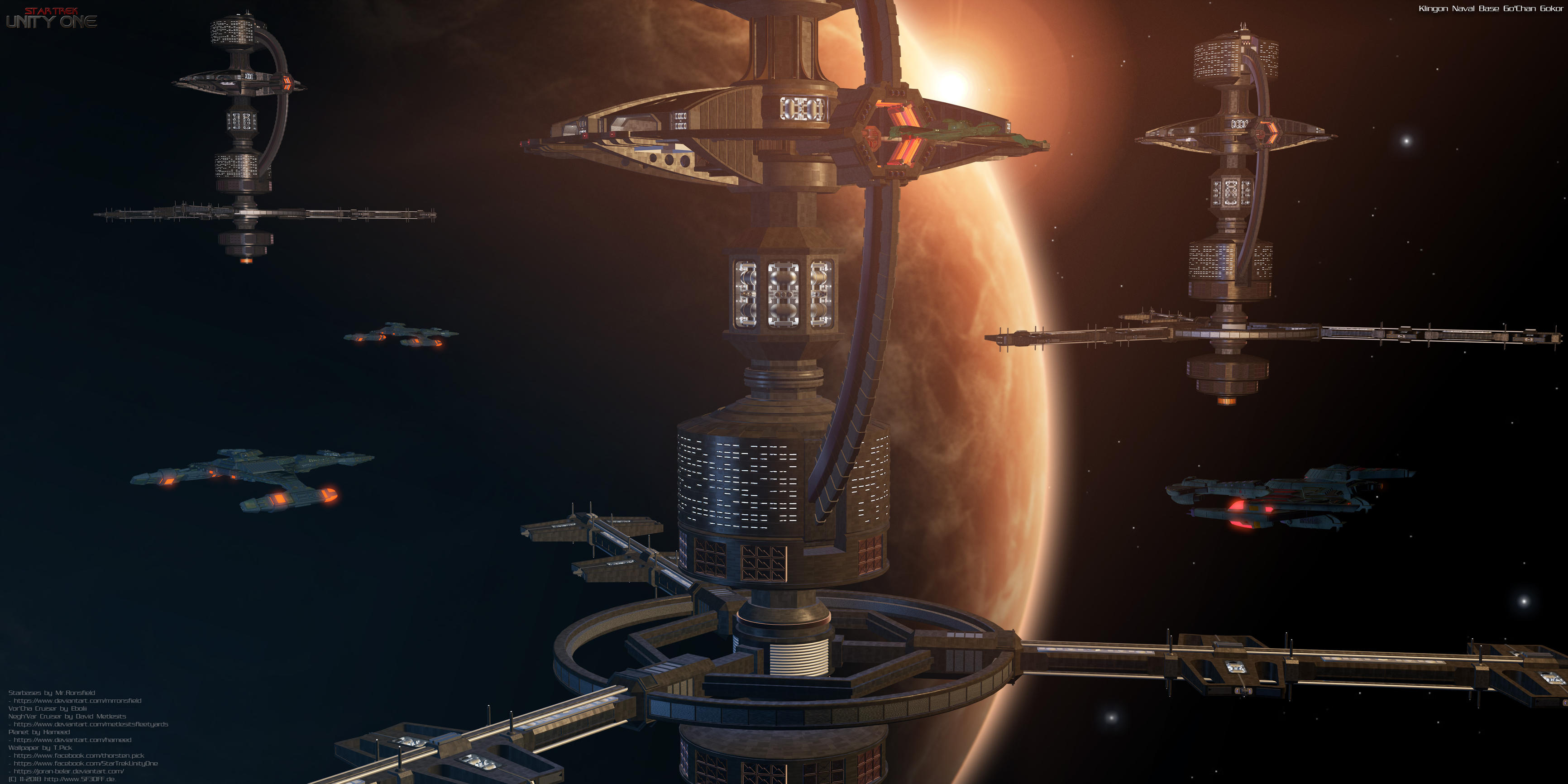 I've always liked the idea of a Klingon naval base like Ty'Gokor, so now another Klingon fleet has one.
With the kind support of Ronny, who provided me with his omega station and which is also well suited as a Klingon base.
May I introduce: Naval Base Go'Chan Gokor, home of the third klingon fleet.
PREVIOUS IMAGES:
CREDITS:
Starbases by Mr.Ronsfield

-
www.deviantart.com/mrronsfield
Vor'Cha Cruiser by Ebolii
Negh'Var Cruiser by David Metlesits

-
www.deviantart.com/metlesitsfl…
Planet by Hameed


Reply

Reply

Reply

*nods*

I wonder what species i would be. LOL
Reply

My Character is Trill.

Reply

Cool, how did you choose?
Reply

I watched DS9 and found Jadzia Dax very interesting from the beginning and the more her character was developed, the more interesting I found the Trill.
So I decided that my main FanFiction character would be a trill.
Reply