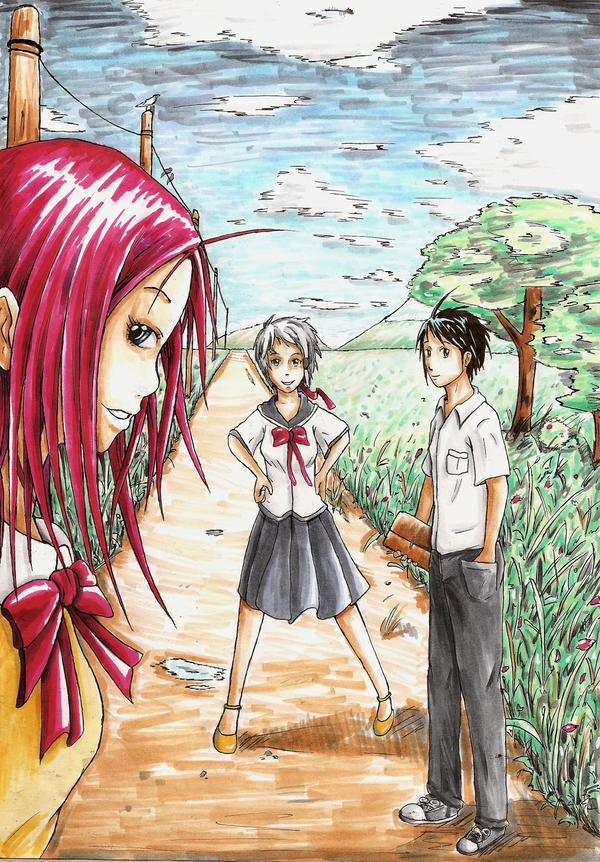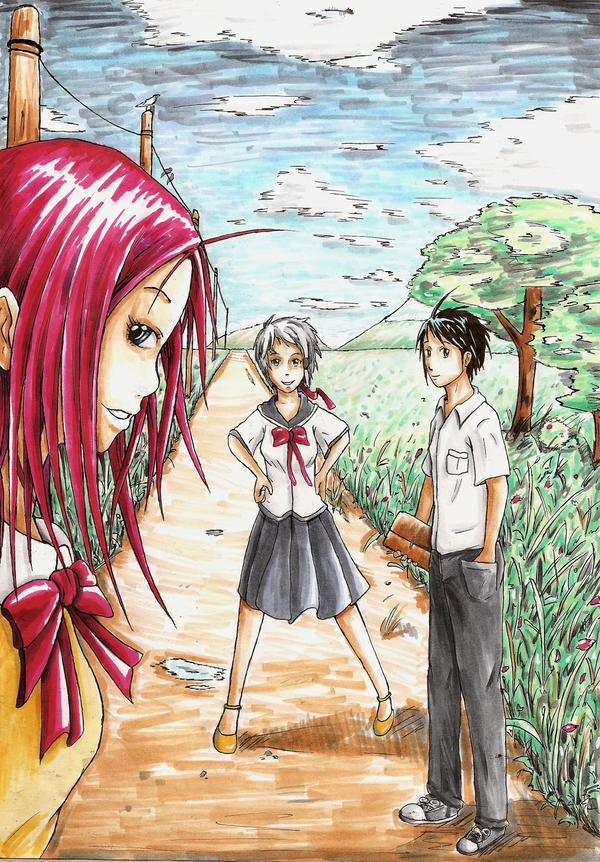 Watch
Somewhat finished version of my 5000 pageviews celebration picture.
Colored with copics and Promarkers, I just prefer it over photoshop as it's faster (atleast for me) and more fun. Also I just prefer traditional ways of drawing over digital
Lineart took 6-7 hours and coloring 3 hours.
For some reason my scanner had hard time scanning the more lighter colors like the brown road so it doesn't look as good as it looks in real life :E Compare to this:
[link]
You can watch my coloring progress in youtube:
[link]

Wow this looks like a lot work. Amazing detail on the grass *-*. I've always wanted to try colouring with copic markers but how expensive are they? (I've seen some, but I gulp a bit at the price tags)
Reply

At my local art store I think they are 4 euros a piece. Promarkers are sold in sets so they are about 2-3 euros a piece. I'm going to buy 10-20 more markers as I want to get rid of promarkers and I need more tones.
Reply

I think I'm sort of ripped off with 6,40 euros per piece...
Reply

Well they might be Copic ciao markers which have more ink and are refillable
Reply

10-20 kynää @ 4€/kpl

vitunköyhät.jpg

Joo mut asiaan -> Linet kommentoitiin jo, mutta väritys: hahmot on ihan jees, mutta tausta, etenkin taivas, näyttää ihan liian hutaistulta.
Reply