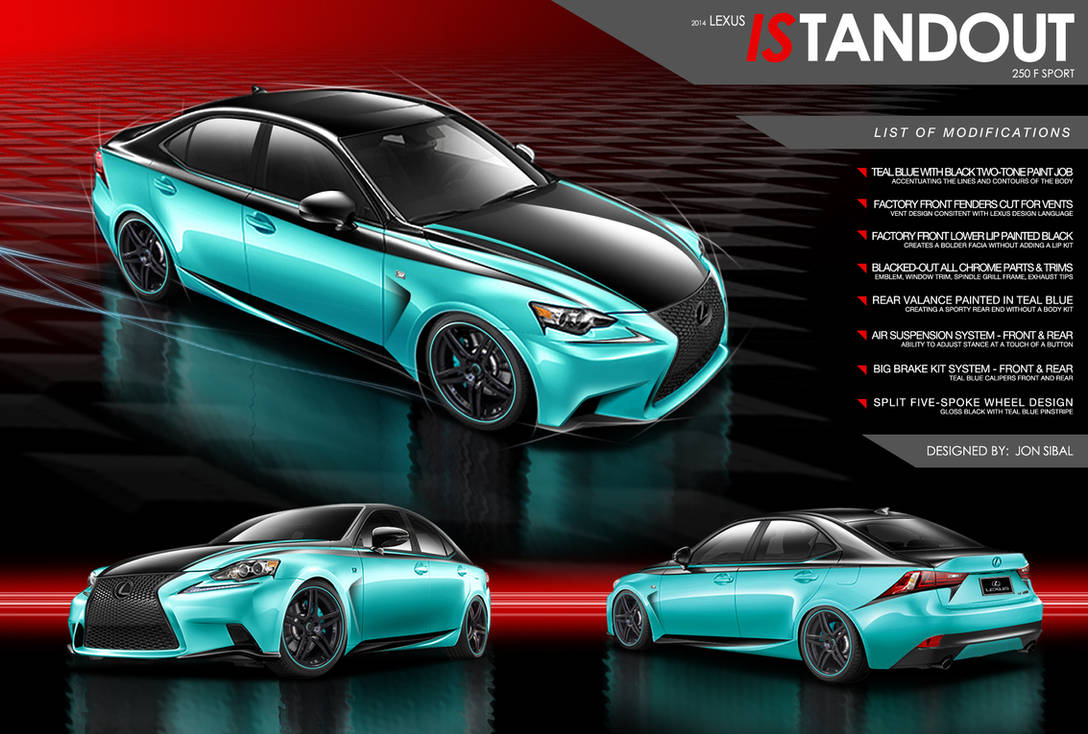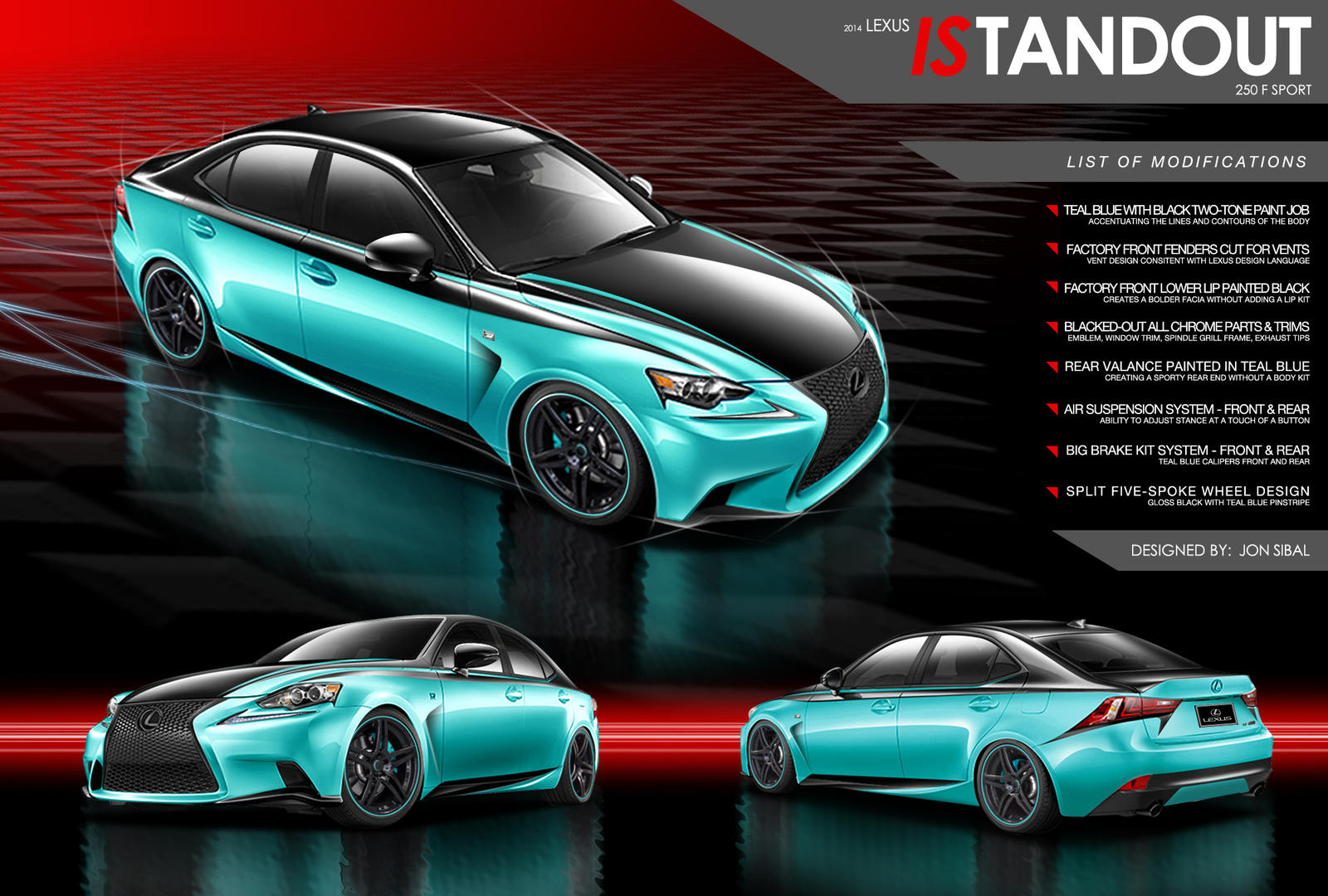 Watch
This is my concept that I feel evokes confidence in a thought of never blending in. The theme and title is "ISTANDOUT" that was designed to highlight the 2014 Lexus IS 250 F Sport exterior features while carefully choosing modifications that is executable within the 10-week build period.

Design Notes:
- A Teal Blue with Gloss Black 2-tone paint scheme following the lines and accentuating the contours of the body. No Body Kit needed.
- Custom Fender vents achieved with an IS-F -inspired cut in the Factory OEM fenders.
- Lowered stance via an Air Suspension System that can adjust the ride height accordingly.
- Blacked-out all the chrome parts and trims.
- Big Brake kit with Calipers painted to match the Teal Blue body.
- Split 5-spoke wheel designed finished in Gloss Black with Teal Blue pinstripe.

Additional Notes:
- Created in Photoshop CS5
- Base Lexus IS 250 F Sport images from the provided asset were used and modified.
- My own photograph of the wheels were used and modified.
- Background elements were created 100% from scratch.

As someone who had attended SEMA since 1996, as well as designed cars for it, this was a challenge I couldn't pass up.