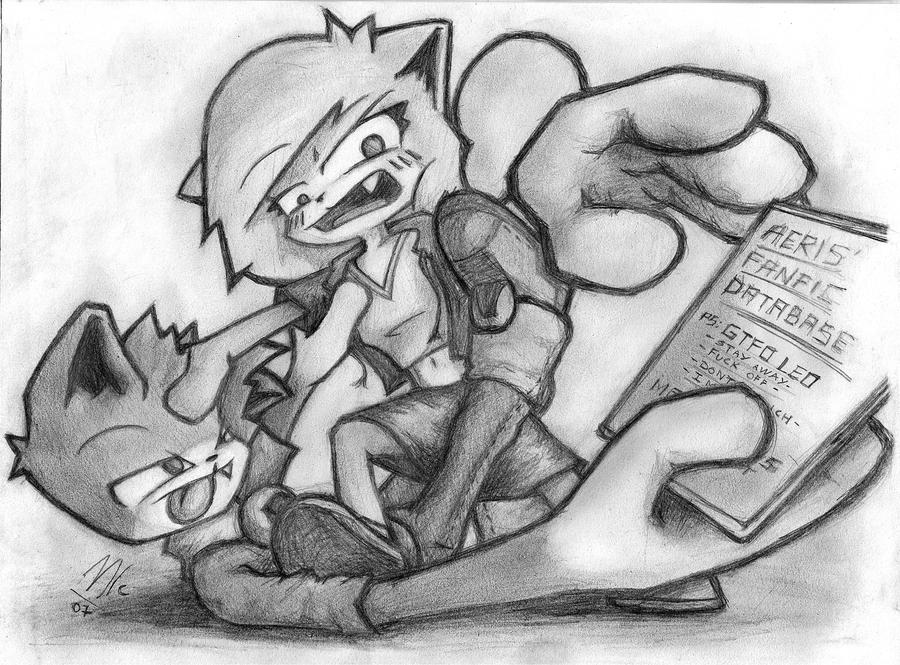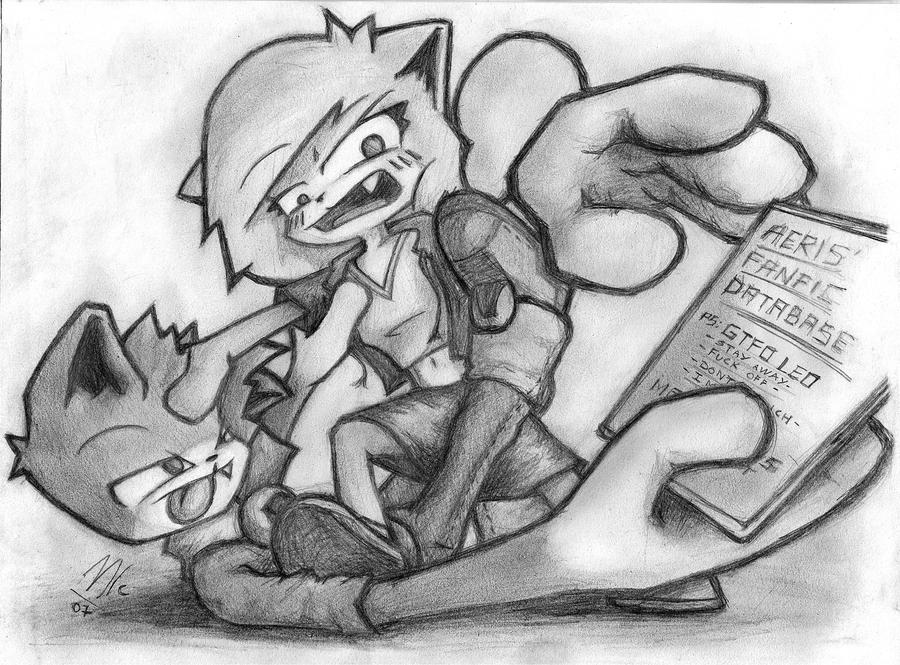 Watch
(I could just have called it "give it back" but naaaah)
[And full view, since you can't really see that much from the pee wee pic above .-.]
VGCats. Yes, another motha'father piece of antropomorphic fanart. This time I wanted to stick just to good old pencils, no PS and no painting.
About the work itself, me is happy that for the 1st time I'm actually satisfied with both of their expressions

It's easy to see what's going on I think, Leo stealing Aeris' top secret fanfic dvd database (yay for yaoi)... She seems preety determined to get it back, but judging by Leo's expression he's preety much enjoying it... maybe trying to take advantage from the whole holding and grabing situation who knows

ahem...
Both Leo and Aeris created by Scott Ramsoomair