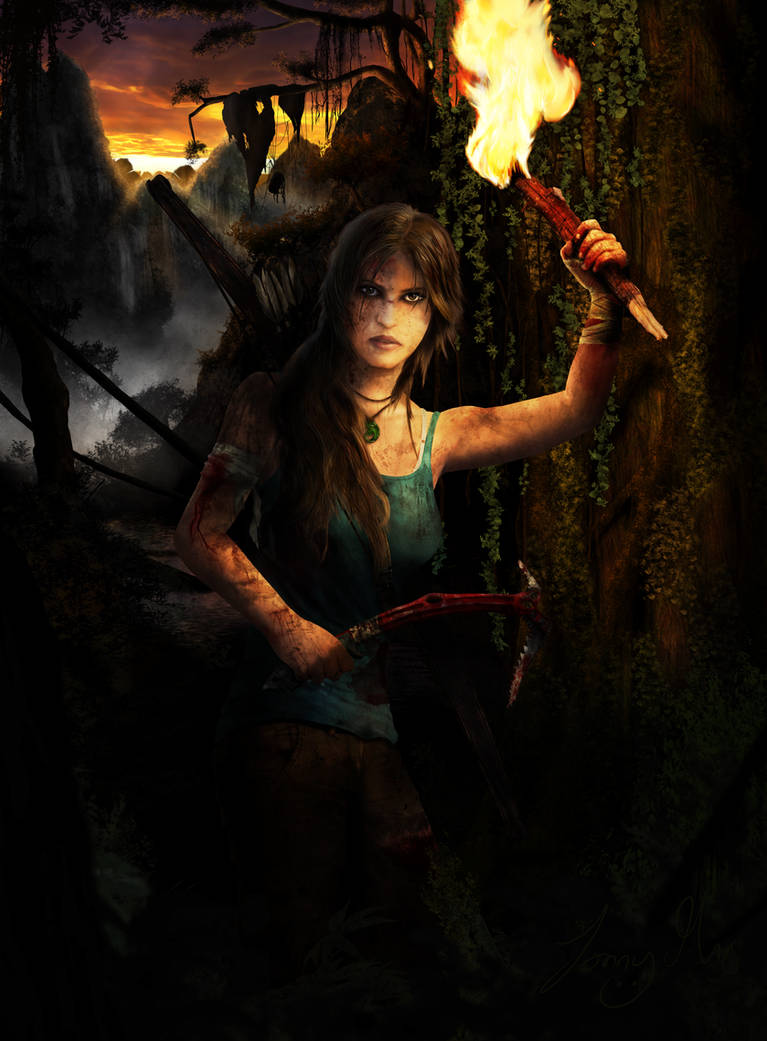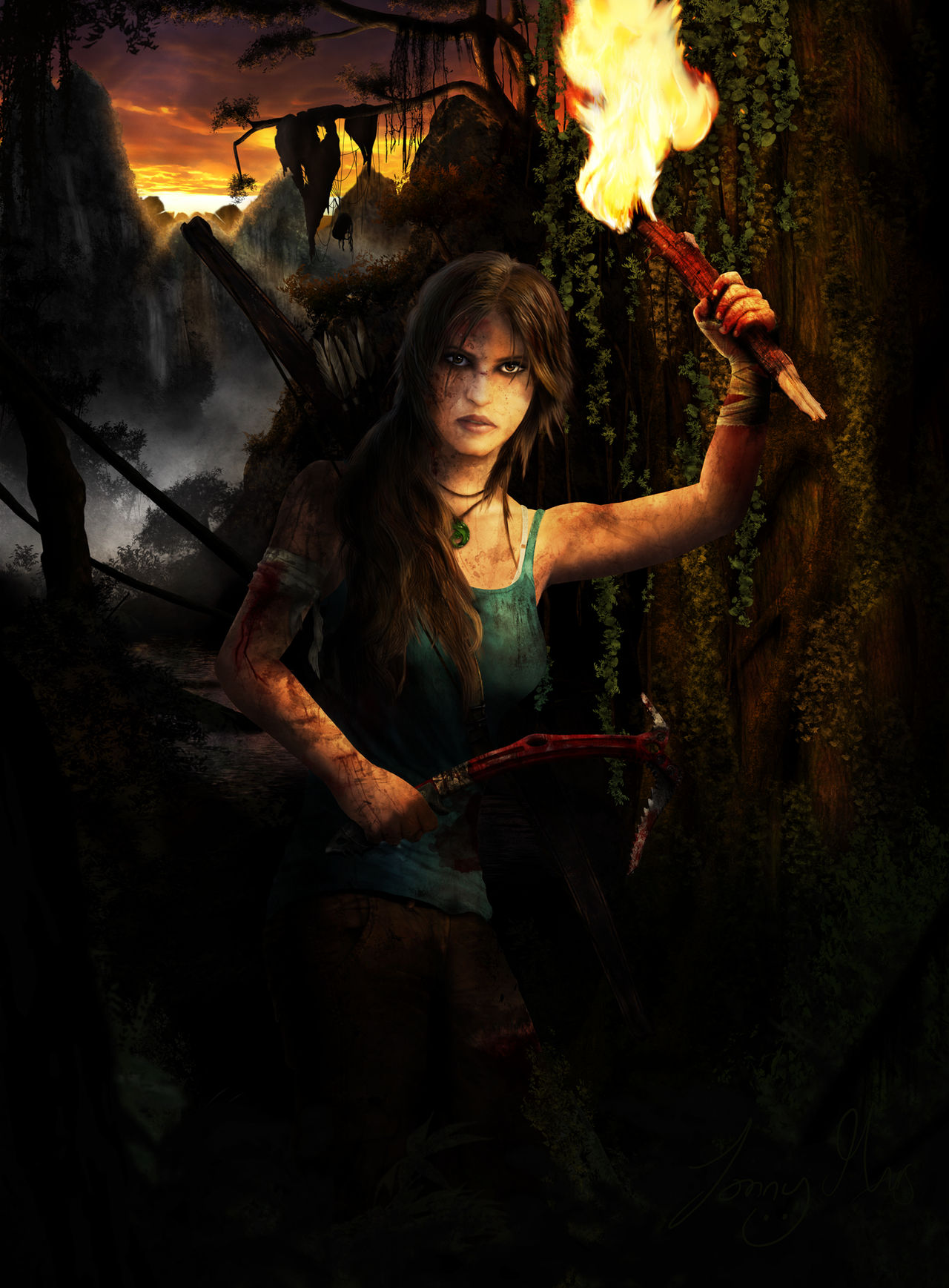 Watch
Very pleased to submit my entry for the Tomb Raider Reborn contest! Please check out full view for the detail or you can go here for close ups of different sections
fav.me/d5xzlqe
I was excited when I heard about the remake, it bought back memories of locking the butler in the freezer haha, fun times! and I particularly liked the direction that the game was going. The visuals look amazing!
Got to say this Ive never put so much time into a piece before but it certainly paid off! Very happy with it

So now that Ive finished I can finally play the game!! I was on a self inflicted ban until I finished the artwork.
Hope you like it!
Original File size - 4666x6330 700DPI CMYK or RGB
Oh and I deliberately left the guns off as in my mind shes not found them in her exploration of the island yet. Plus shes more badass with an iceaxe and a bow!
Update: I have noticed that the bottom half of the image is almost black on some screens, full screen seems to fix this as there is actually detail in the bottom of the image. May have to further adjust it.
Also for anyone that likes to see the initial sketch, nothing fancy but incase youre interested
fav.me/d8m7xtd
I would like to take a moment to give you a honest and fair Critique.
First the pictures overall appeal. This Picture has so much Promise and most of all, the thing I love the most, It expresses a story about Lara that reflects the Title, "Tomb Raider: Reborn".
Let me break it down for you.
Lara's torch is very well done and the Flame looks real. The Torches Lighting reflects very nicely against both Lara and the Cliff Wall to her right. Including perfectly lighting and shading of the Hanging Vines, causing both to have body and depth.
The overall Darkness of the Picture sets this Spooky Mood along with silhouetted Hanging Tree limbs with Vines and Bushes that lead down into this early morning, Low hanging Fog in the lower Valley. Very Beautiful.
Now your Picture really takes off . With these spiking Rocky Peaks that Raise up from the Valley below with suggestive Waterfalls . These Rocky Peaks raise up to kiss that Beautiful Morning Sky.
I can't say enough about your Sky. It's totally Breath Taking and here is where your Story is. From the Moody Dark Bellowing Storm Clouds to the Breaking of a New Day, shows the path Lara is traveling. The Clearing and light of the New Day screams Hope and Great Possibilities for her Future.
In Short it represents "Rebirth".
Now what can I suggest to improve this Rendering?
Although the overall Darkness of the render sets the spooky Mood, I feel you could still have Captured the Mood with less Darkness, and at the same time this would have allowed you more area to express your Great Talent.
As for Lara herself needs some proportional correcting.
Lara's Left Forearm seems to be to small.
Lara's eyes seem to be to big.
Lara's fascial expression is a bit Blank. Remember that the eyes and fascial expression captures her Soul and judges will look for that right off.
Overall this a great Rendering.
My Suggestion would be to use your Sky as a measuring stick.
Your Sky is Fantastic and if the rest of the Rendering was of same quality, this Rendering would be a sure winner.
The Artist thought this was FAIR
1 out of 1 deviants thought this was fair.