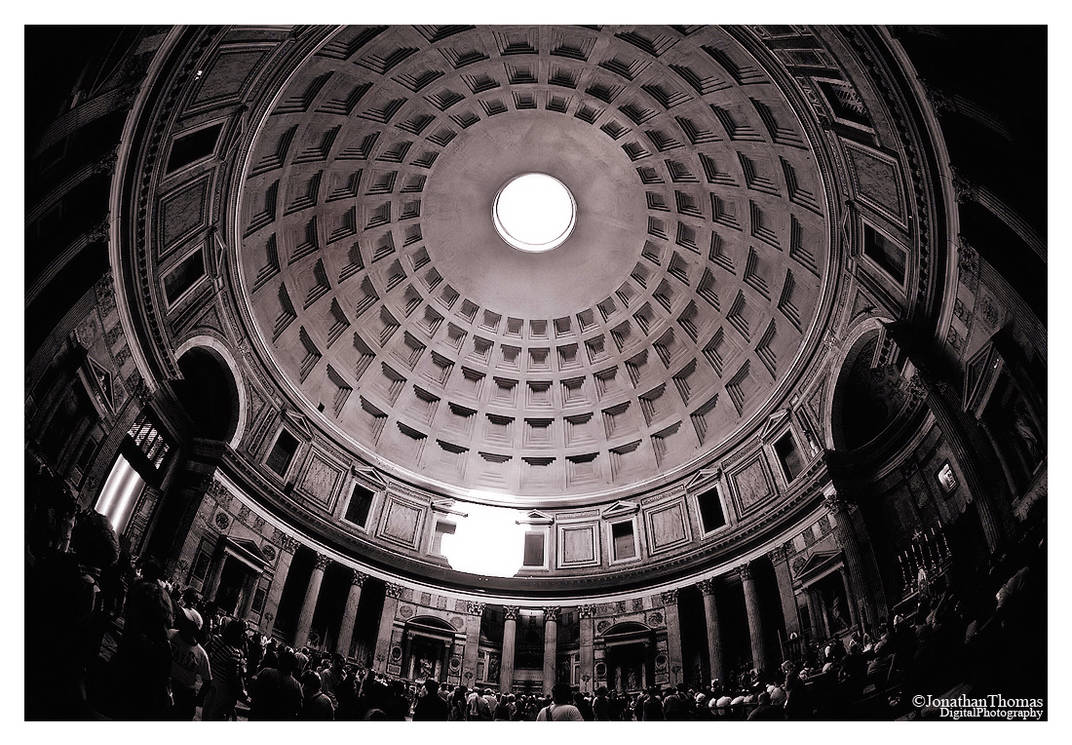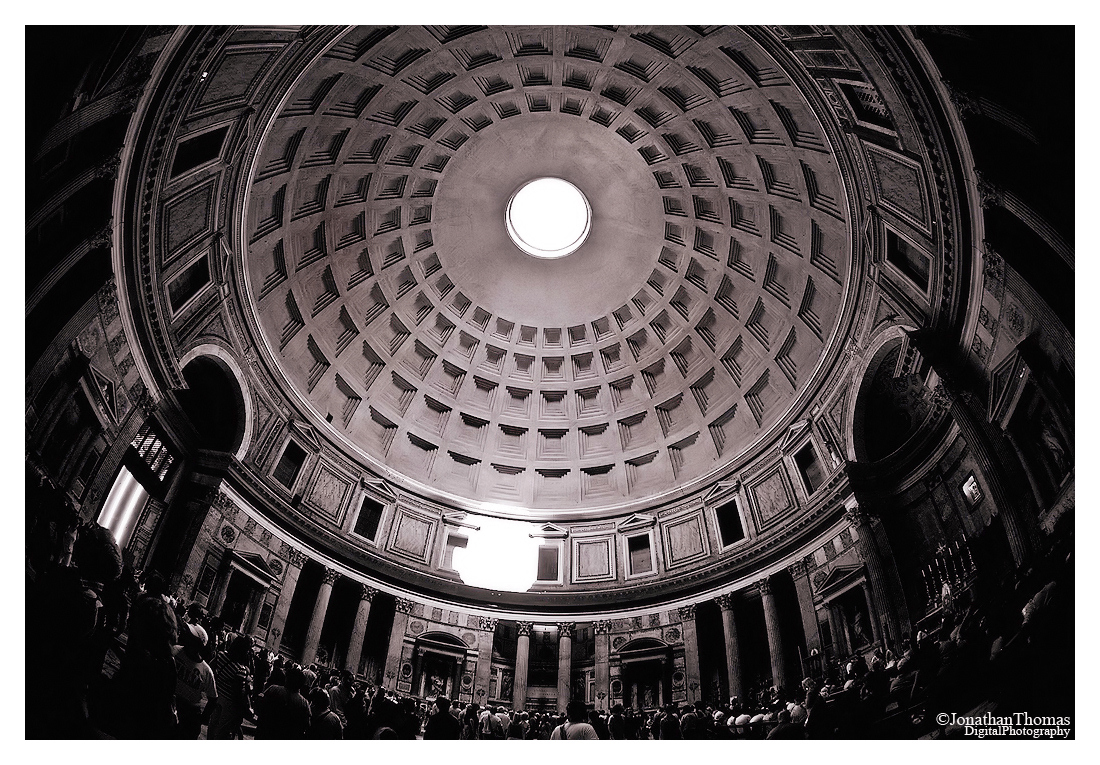 Watch
Very inspirational place with awe-inspiring interior

Got talking to an American guy there who was kind enough to let me play with his 8mm fisheye

for a few minutes

We never did exchange names or websites but if by chance you happen to parade upon my lil spot on the web here,I thank you very much again for your generosity my friend,was a pleasure

Thank you all for looking & supporting....Big Wednesday!

The Pantheon
Originally a temple for all pagan gods, the temple was converted into a church in 609.
The Pantheon contains the tombs of Raphael and of several Italian Kings.

Canon 40D
Rome

©Jonathan Thomas Totally Amateur Digital Photography
All rights reserved,that means they are mine...ALL MINE!!!
Do not Kidnap,replicate,make love to or abuse in any shape,form or fashion...pretty please!