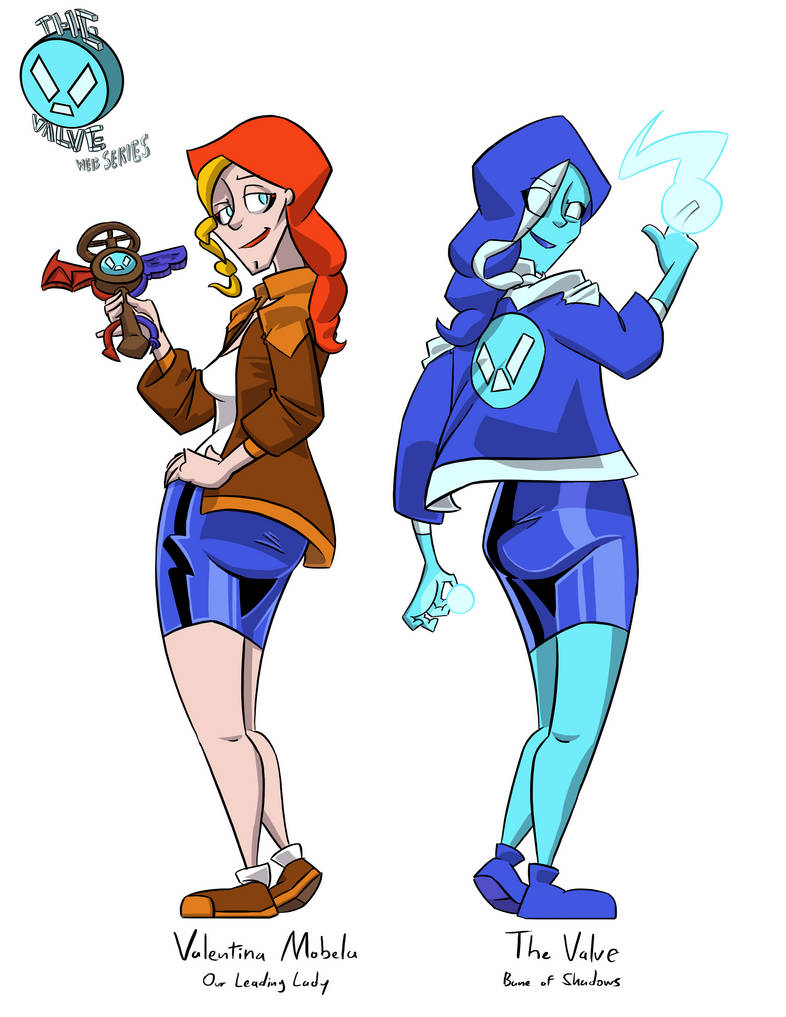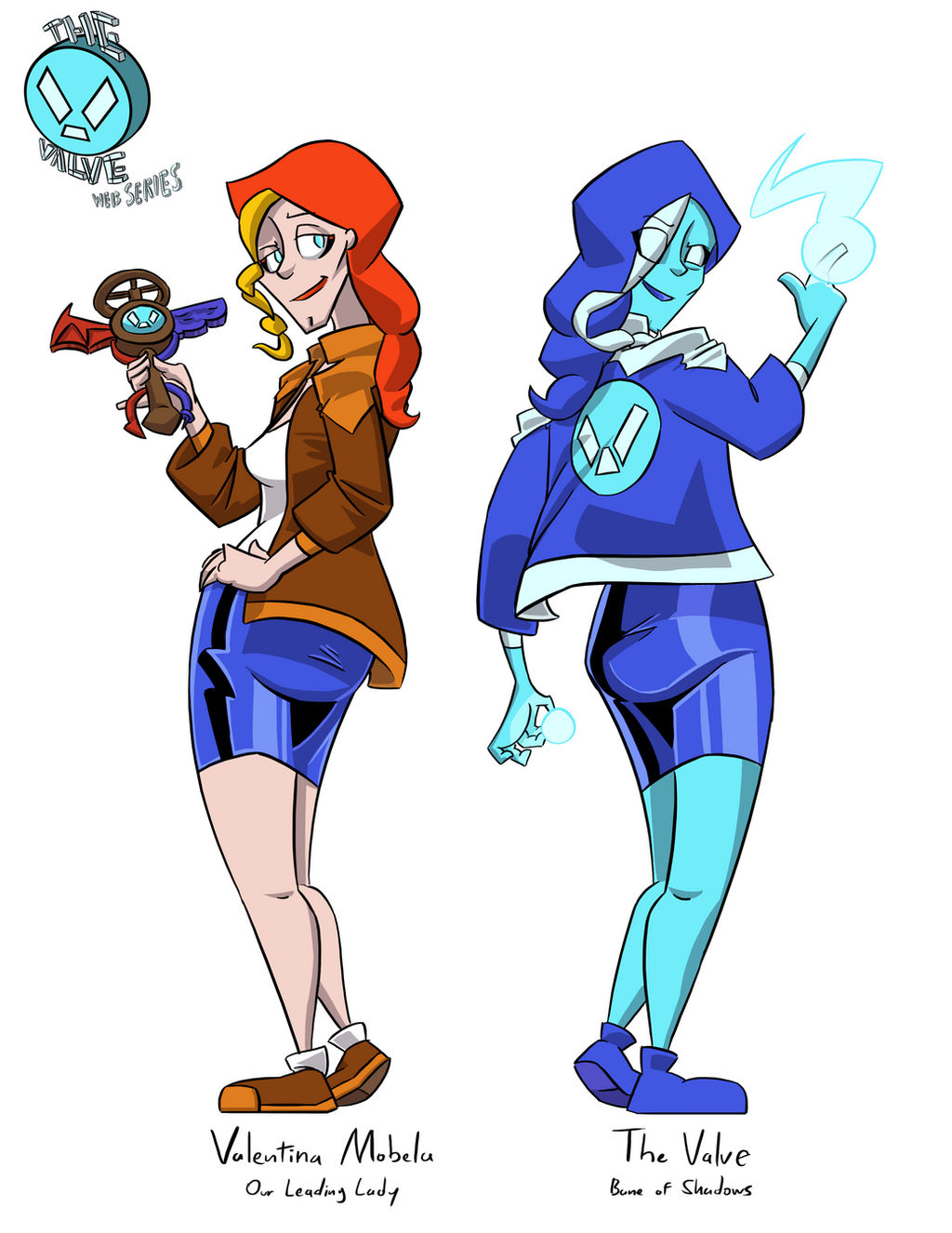 A new full body character design I made for my superhero webcomic The Valve Web Series. This is the main character, Seattle-born Val Mobela and her alter-ego The Valve.
Her jacket is inspired in part by Rouge from the X-Men and Indiana Jones. You can see Val holding The Valve of Order and Chaos, an ancient artifact which gave Val her powers as well as releasing a dangerous evil onto the city.
Make sure to catch up on The Valve Web Series on my website!