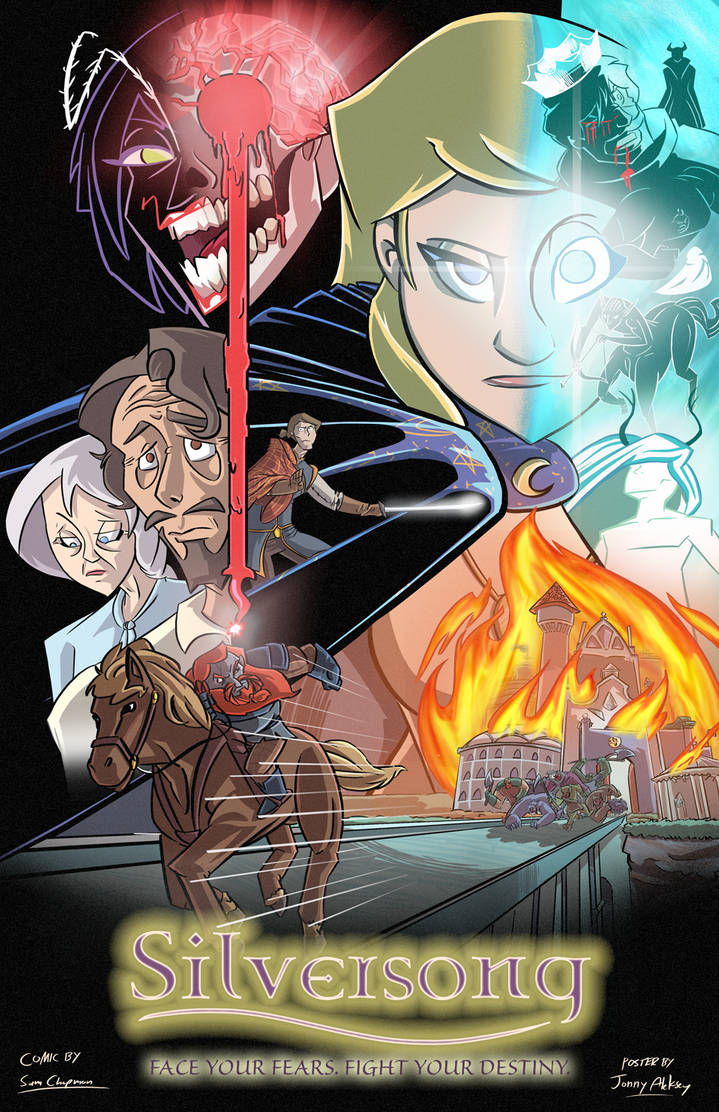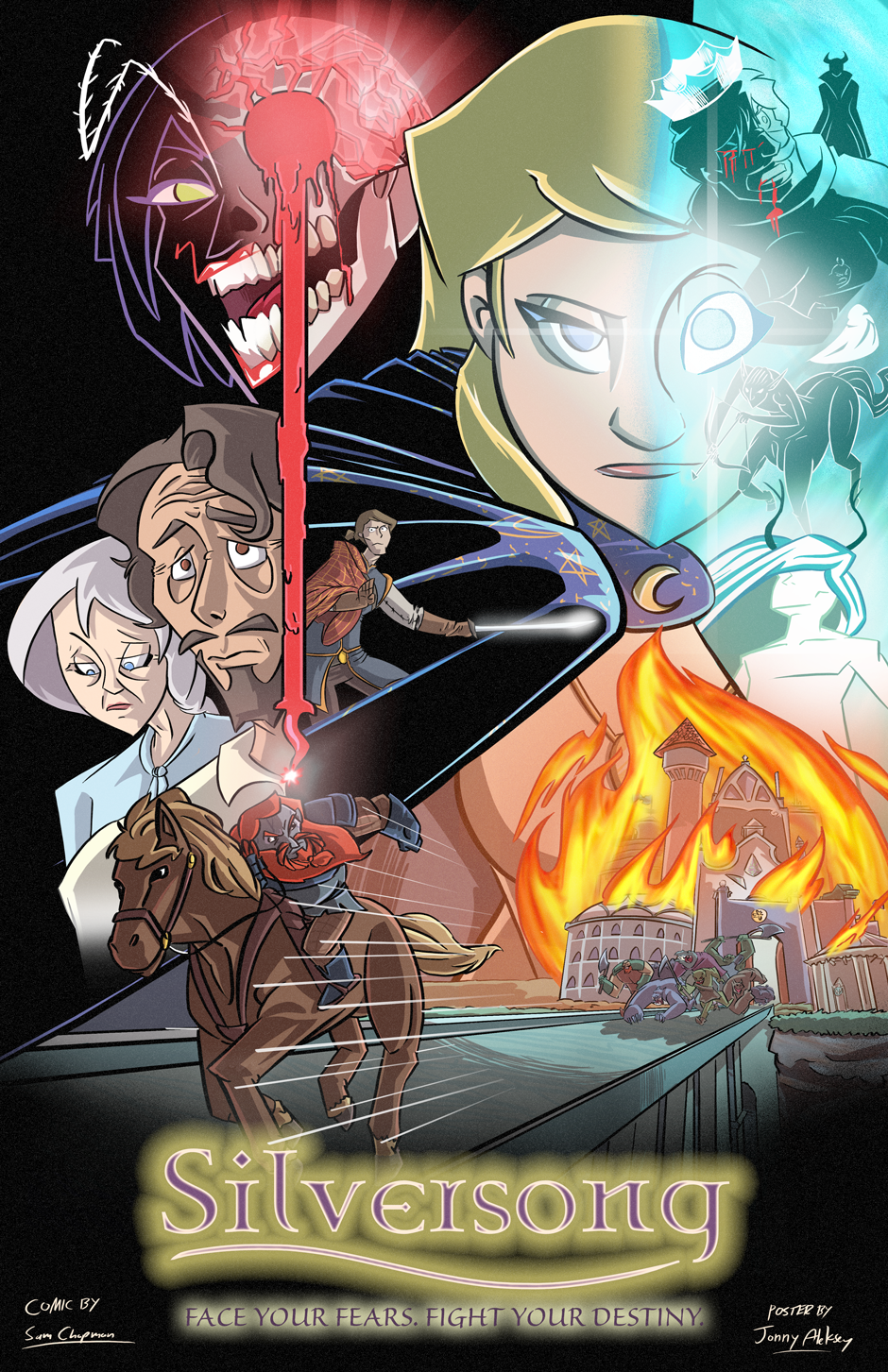 Watch
This is a guest piece I did for SugarFiend's fantasy webcomic
Silversong
during a hiatus back in early June-ish. The poster was inspired by many movie posters from
Star Wars
to
Lord of the Rings
to Pablo Rivrea's
Captain America Trilogy
posters. The comic itself is an all-ages fantasy similar in tone and style to Disney, but with a slight edge.
The comic description:
Silversong is an high fantasy adventure comic. Tebetha is a young girl whose farsight ironically caused her to blindly stumble upon a dangerous plot aiming to tear down the Walled Kingdom.


Her site.

Silversong on Tapastic.
My site.