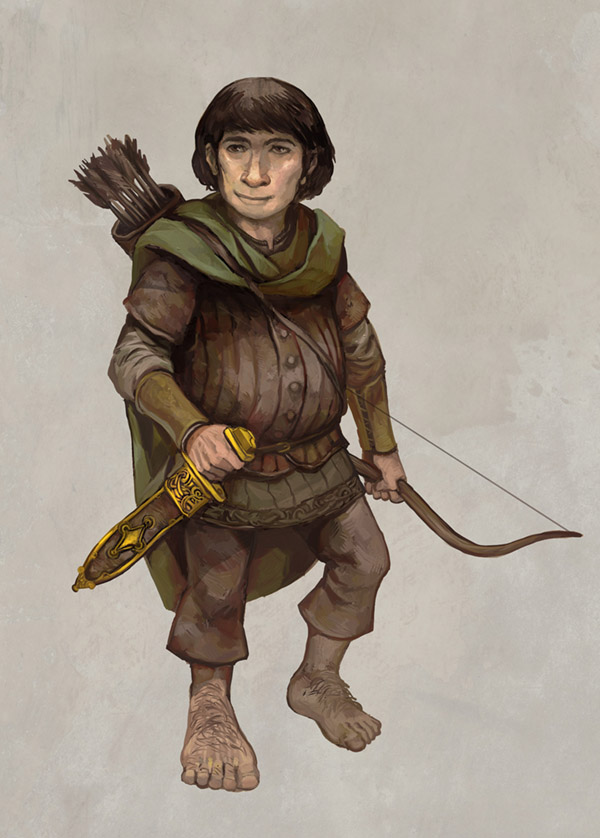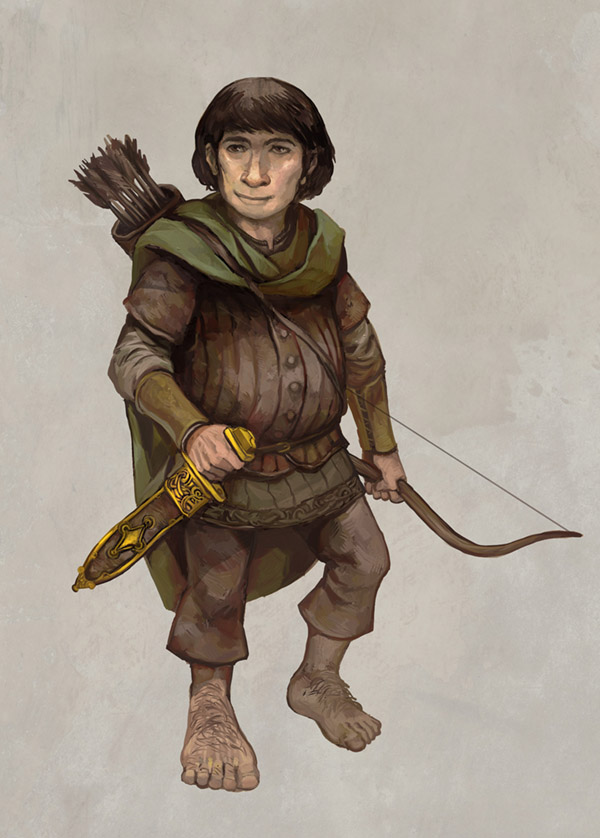 Watch
A private commission for a One Ring character, a Hobbit archer with the King's Blade reward.
I really enjoyed painting this little feller, and felt his character come through.

Definitely a great adventuring Hobbit, he is timeless in a Middle-Earth way that doesn't feel constrained to any particular game system.
Reply

great pic Jon. Me and andsome friends are really enjoying the pictures in "the one ring" RPG whilst playing a campaign. Another question: Could you make and publish a picture here for a Beorning orc hunter? Great spear and Bow as weapons. The character is about 20 years of age, and has a leather corslet he inheretied form his father. Maybe it could look abit noble ( the armour ).

if possible or you already have such a picture please publish it. I still havent found a picture on the internet that i could take inspiration from.

nenadjesretan@hotmail.com

regards, Lennart.
Reply

Hi Lennart,
I do take requests as private commissions. Was that something you were interested in?
Reply

Neat! I've always wondered how a Hobbit man-at-arms would've looked like. They took part in the Battle of Greenfields after all.
Reply

Awesome! Very nicely done!

Reply