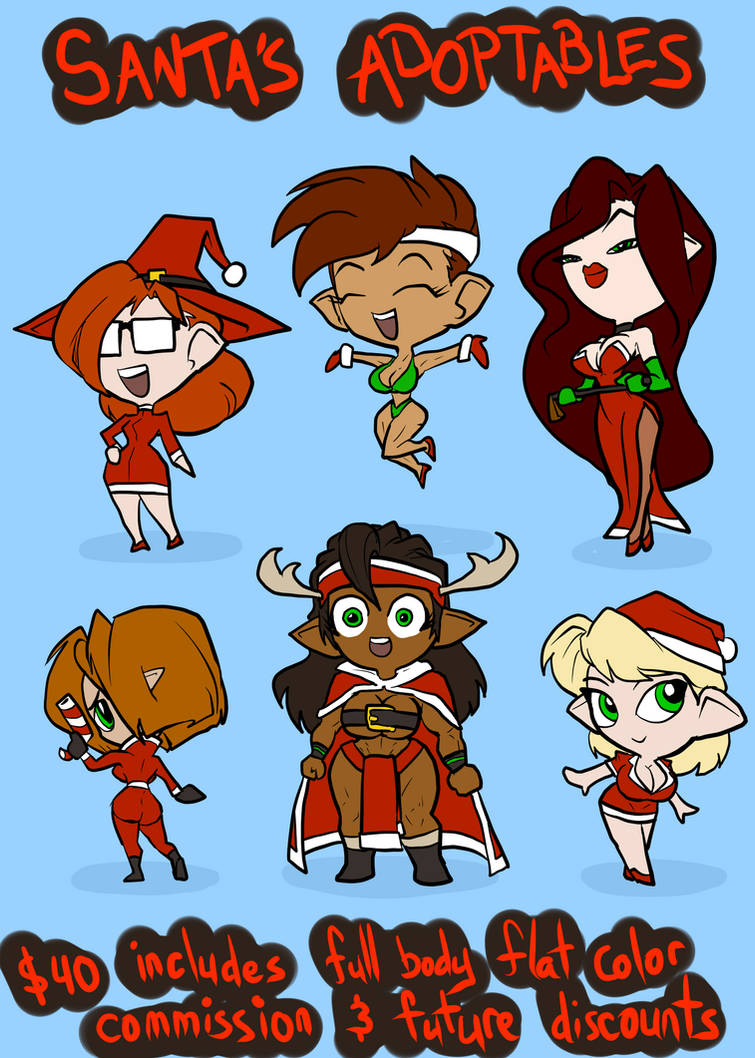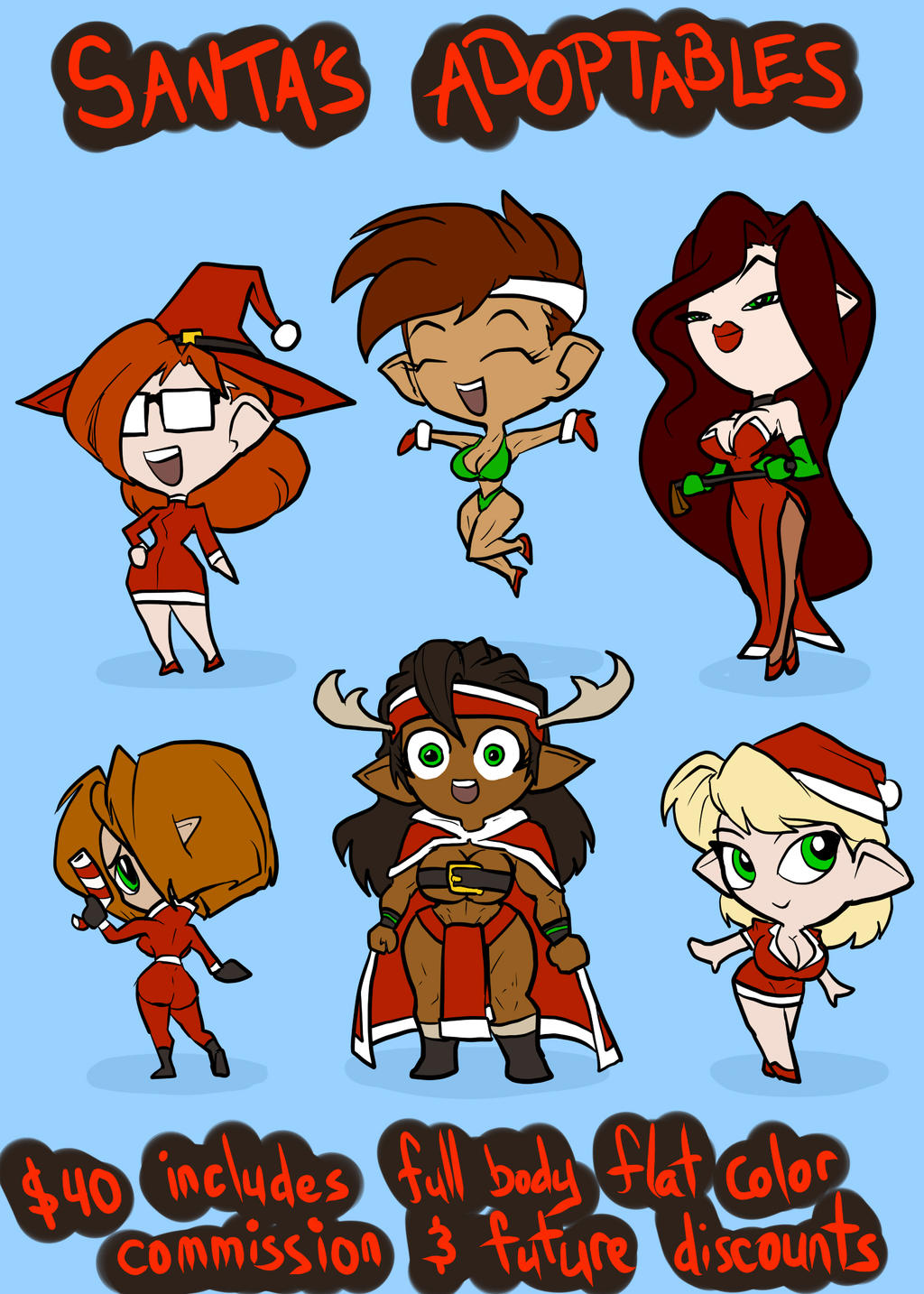 Watch
Closed! Thanks for the support!
---------------------
I wasn't planning on releasing another batch so soon, but this idea struck me. I ran with it.
As per usual: $40 gets you the character royalty free (no fuss no muss), a full body flat color commission of the girl, future discounts on any commissions involving the character.
If you're interested, just send me note. So, without further ado ...
ADOPTED!!
Carol - a christmas witch and sponatenous singer
ADOPTED!!
Candy - Fitness coach for all the helpers
ADOPTED!!
Holly - Morale officer that tends to deck halls
ADOPTED!!
McClaine - the silent night Merry enforcer
ADOPTED!!
Eve - Personally makes sure none of the creatures are stirring with hug-jitsu
ADOPTED!!
Pudding - she's not sure what she's doing, but she'll fig it out
------
Shopping for adoptables? Check out the full list over here -->
fav.me/da0jspo
- Also, did you miss out on adopting a character that you wanted? All supporters at my Patreon get first dibs on Adopting characters. More details here -->
patreon.com/jonfreeman
Cheers!