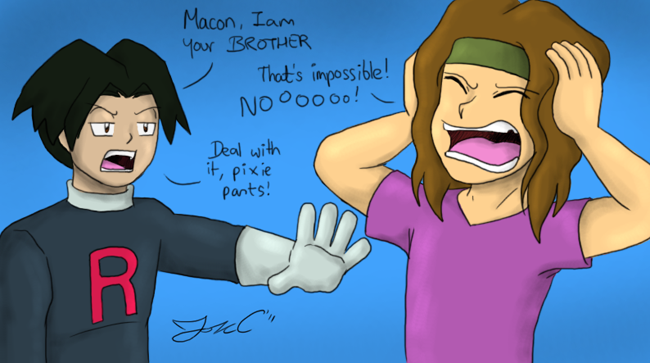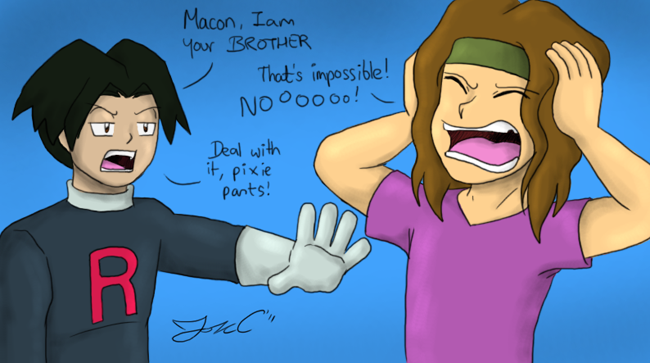 Watch
This is from a doodle I sketched one day to cheer up

. I hope you guys enjoy this as much as Gemma and I did!
Rhenton and Macon Skechitt are © to Gemma Louise Bright
Pokémon is © to Gamefreaks and Nintendo.
Pokémon Rebirth is © to Gemma Louise Bright and Niftihalo Studios.
Original sketch and colouring done by me.
Inkwork and shading done by


Didn't you get that line from Star Wars?
Reply

Hamlet actually, but I can see the similarities. *booted*

But yes, yes we did. Gemma and I made this picture just out of sheer silliness.
Reply

Hehe, classic

Reply

Search your feelings, Macon. You KNOW it to be true.
Reply

Alternative line for Macon: "Aaaugh! Now I have a Psyduck-sized headache!" XD

Reply