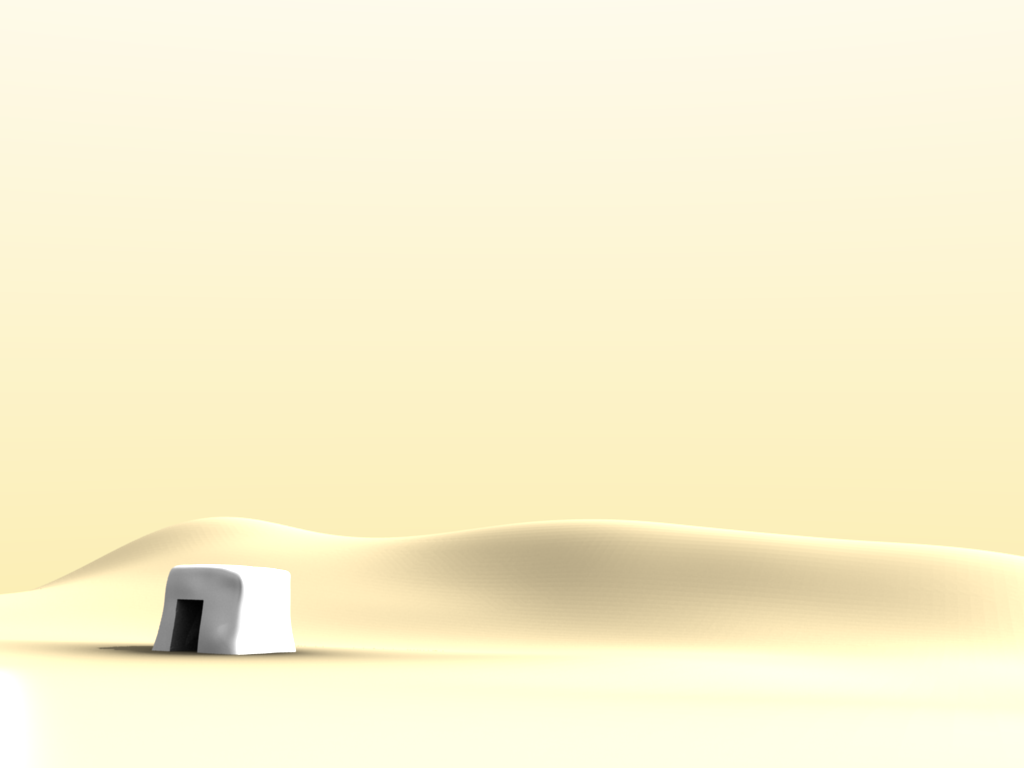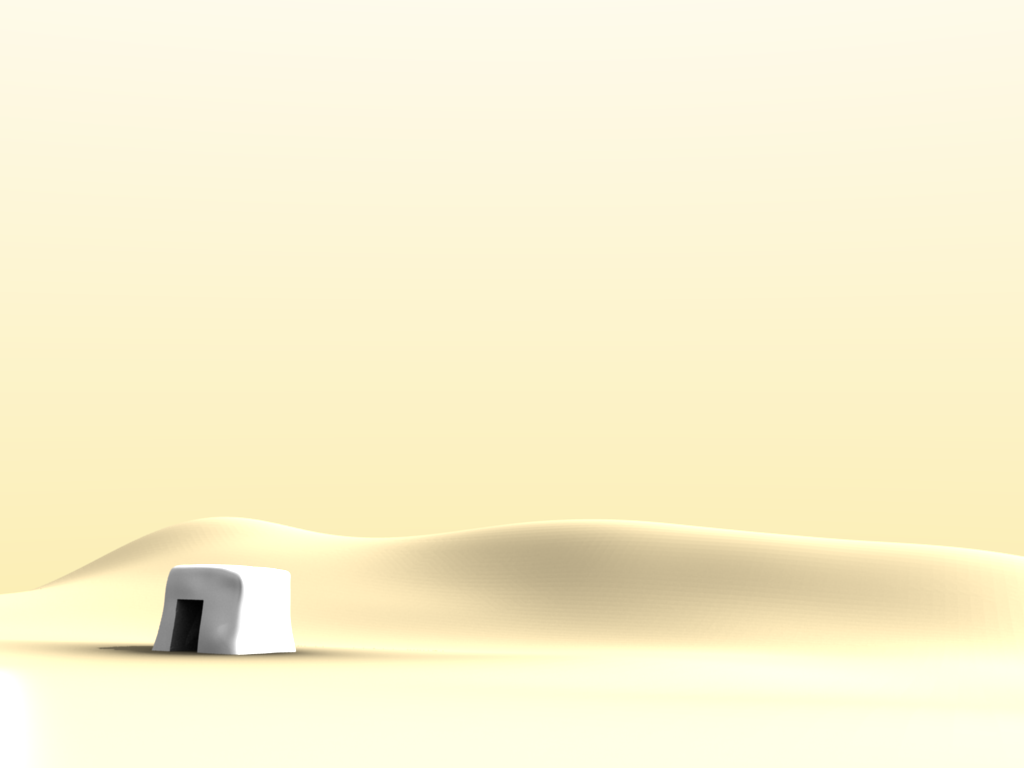 Watch
One more for the 100 themes.
Blender, no post-work.

Das kannste also auch? Beeindruckend.
Die Tür könnte etwas weniger eckig sein, finde ich, ansonsten: Super!

Reply

i like the feel of this.

but i think it needs polishing in places. mostly its needing noise to get rid of the banding in the sky and the sand dunes.

a little bit of texture in that building would be cool too, it would give it realism but im dunno if thats what you were going for in this.

again though i do like the ambiance.
Reply

Thank you a lot for your comment. I'm sure I'd just have fucked it up with trying to add a texture and the plain simplicity is something that too is intentional, because of the solitude setting. But yeah, the sand could have used a bit noise/grain whatever in perspective of realism.
Reply

wow.. irgendwie sehr bezeichnnder titel.. man fühlt sich so leer und doch wieder nicht, wenn man das bild anschaut
Reply

irgendwie gibt mir dieses bild nicht gerade ein einladendes gefühl. macht mich eher traurig und einsam. aber von den farben her wieder gut geworden und die schatten sind auch wieder klasse. mehr kann ich nicht dazu sagen. ENDE
Reply

Verbindest du sonst etwas Einladendes mit Einsamkeit? Naja, aber die Farben bilden wirklich einen Kontrast dazu, weil sie so warm sind. Wenn ich die anders gestaltet hätte, würde man aber weniger auf Wüste kommen, von daher...

Reply

ne, so war das mit der einsamkeit nicht gemeint. ist ja eben, weil das gefühl der einsamkeit vermittelt wird, nicht einladend. aber wenn du die farben so hervorheben wolltest, ist es dir gelungen
Reply