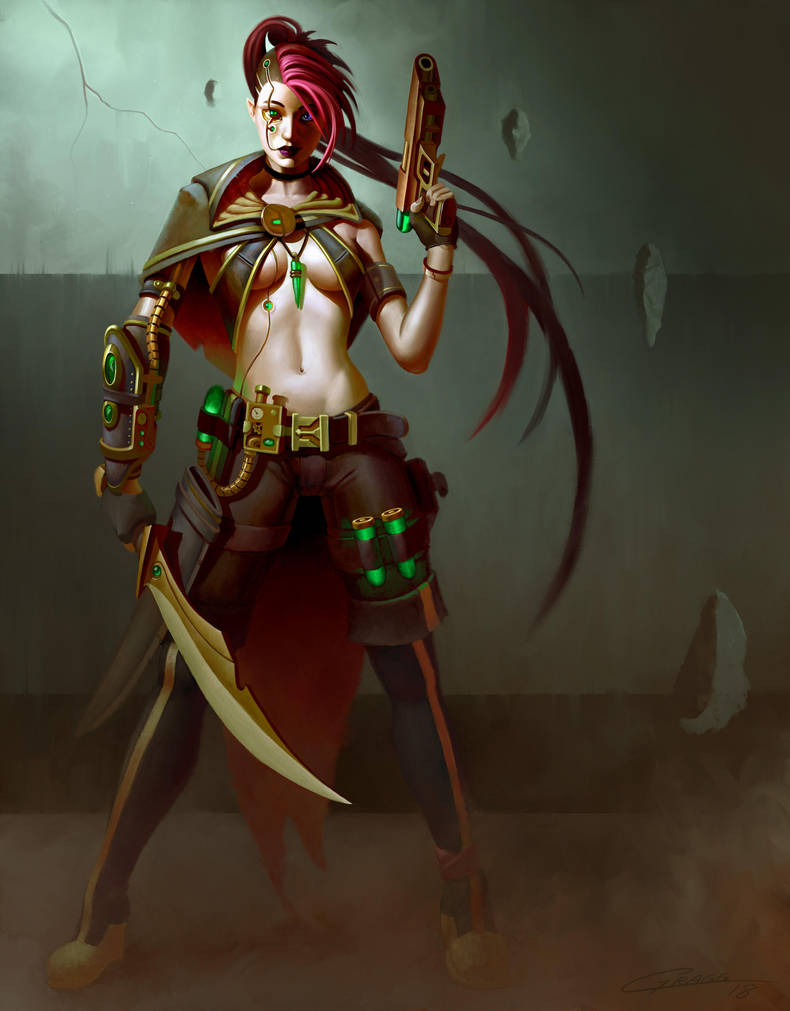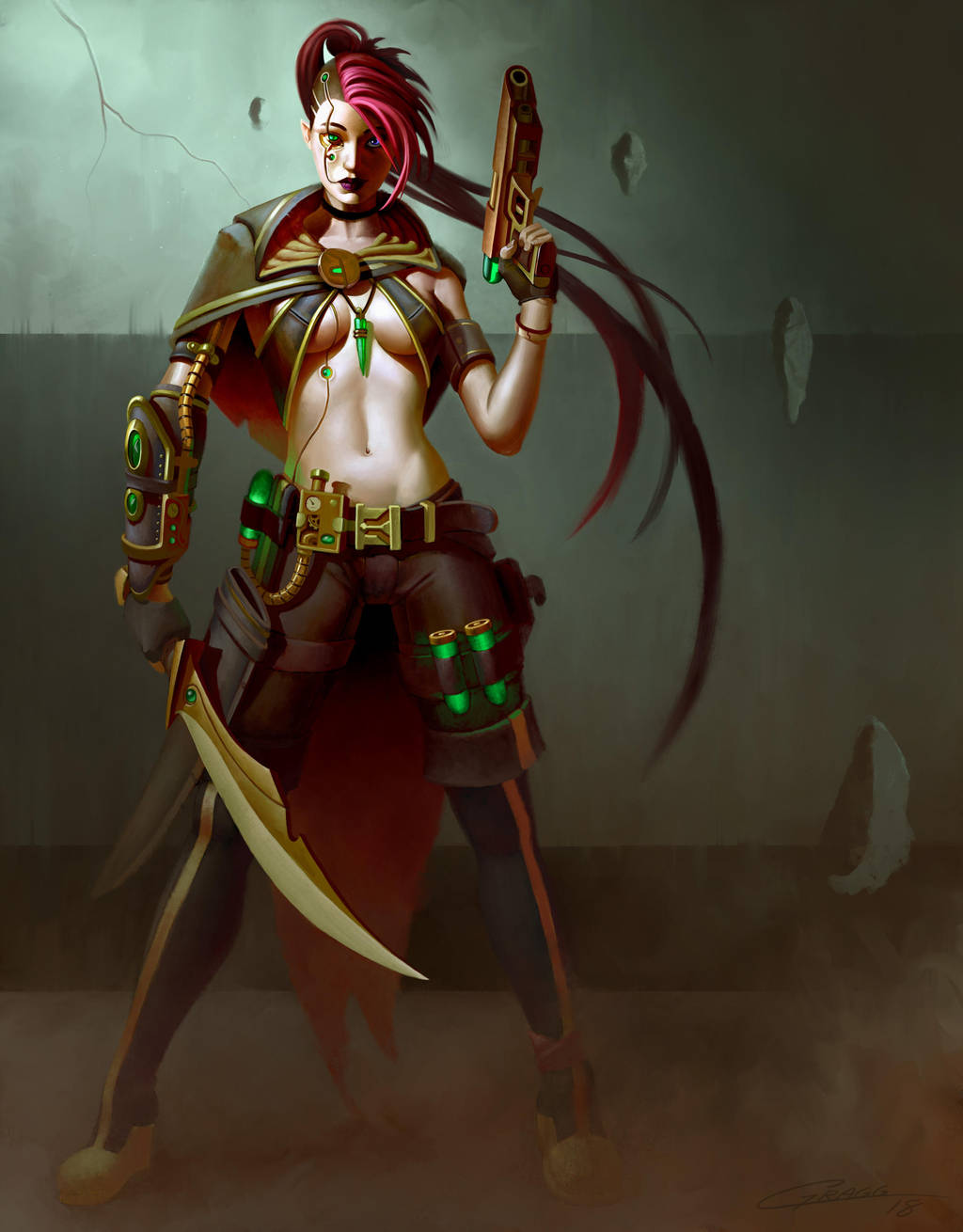 Created for personal project.

Great work, although I would say its rather cyberpunk than steampunk or a mix of those because of the bodyimplants she has on her chest and her head?
The sword is quite fitting for steampunk and her armgear has a interesting touch too, but the gun again looks too futuristic for steampunk in my opinion.

Reply

I can totally agree with that. I need to spend more time on my titles, lol.
Reply

yes! titles are important! o_o
your ID somehow reminds me of markiplier btw xD
Reply

Fantastic!

Reply