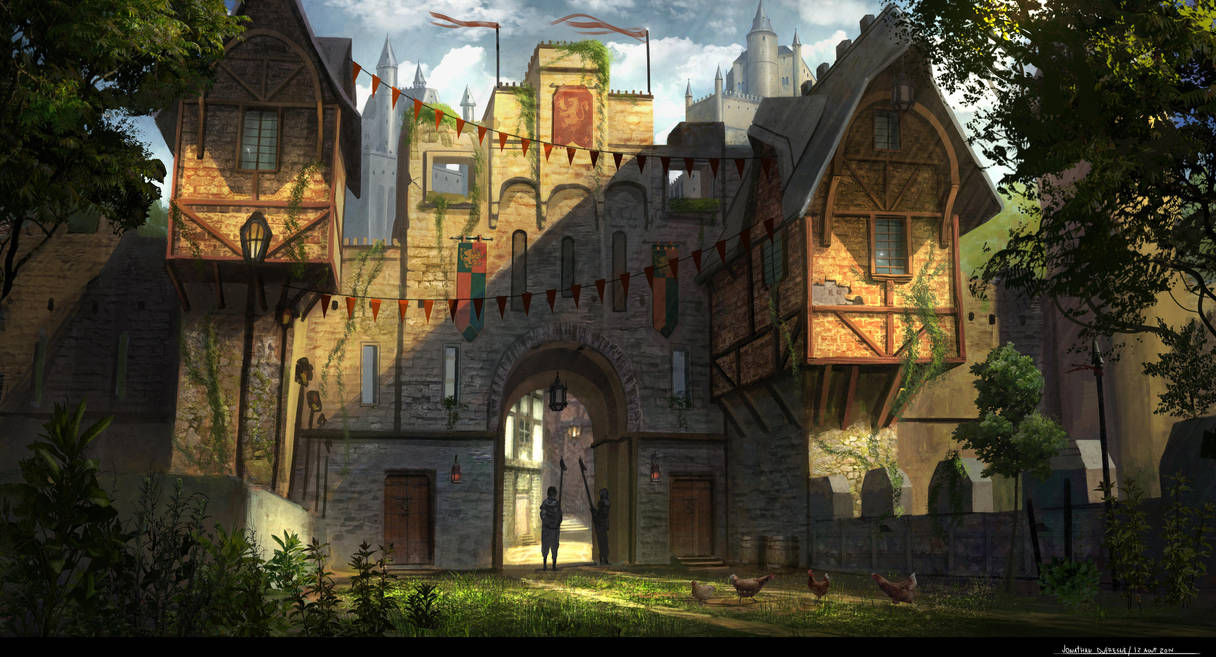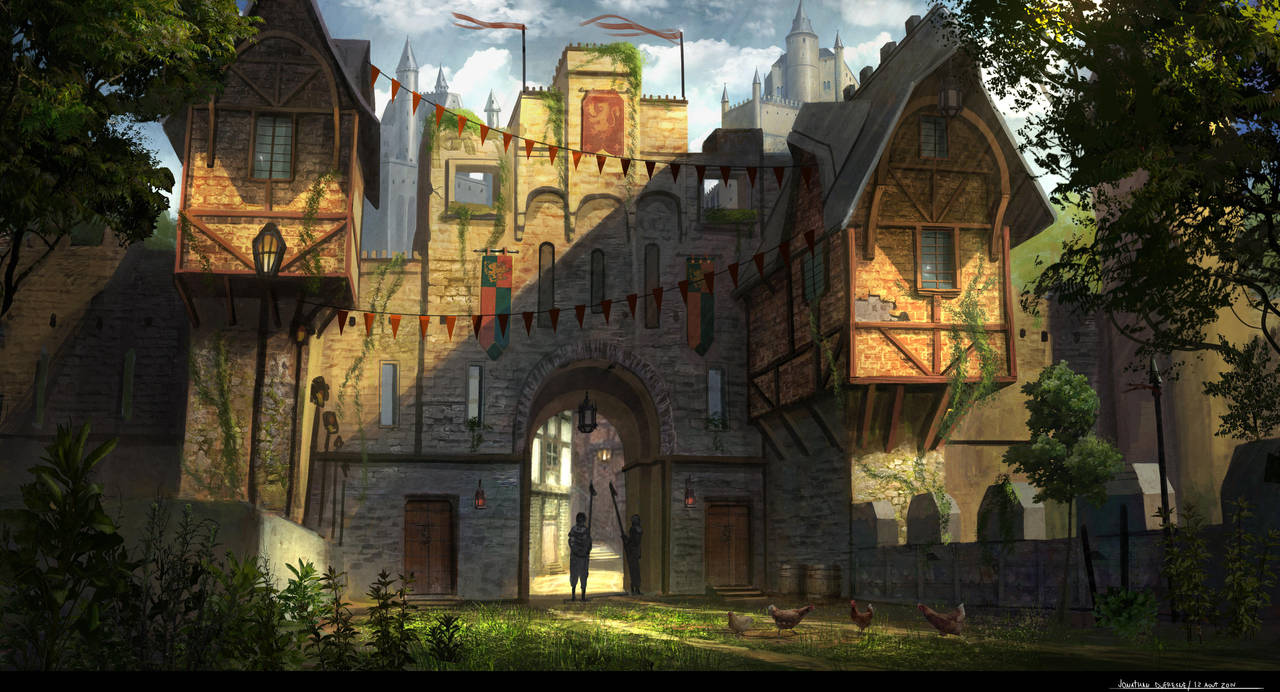 Watch
Tutorial for this piece available here

:
jonathandufresne.deviantart.co…
Follow me on Facebook :
www.facebook.com/jonathandufre…
I have never done a piece of digital art, but I'm hoping to give you a meaningful critique as best I can. First off, your piece is beautiful; you should feel immensely proud

. What make it such a wonderful piece of art are the ways in which you set the scene, from the growth of the vegetation to the weather to personal details like the stance of the guards, the chickens, and the placement of the banners. It fulfills its role as art - a form of expression - quite perfectly.
After careful inspection, the only thing I can think to advise you upon is perhaps some minor details with lighting. I'm not sure if you WANT to make it any more realistic - maybe that would change it from its slightly dreamy appearance - but to make this appear more tangible, consider your interactions with light and shadow. The sunlit stonework and wood should have more apparent detail than what is in shadow. Colors, too, would have a more distinct shade contrast than you have chosen to show (for instance, the lamp posts and vegetation). I realize it would be quite difficult, but you have it in you!
The fact that you produced such a wonderful piece shows that you can do anything you put your mind to. Thanks for such wonderful art!
The Artist thought this was FAIR
18 out of 19 deviants thought this was fair.