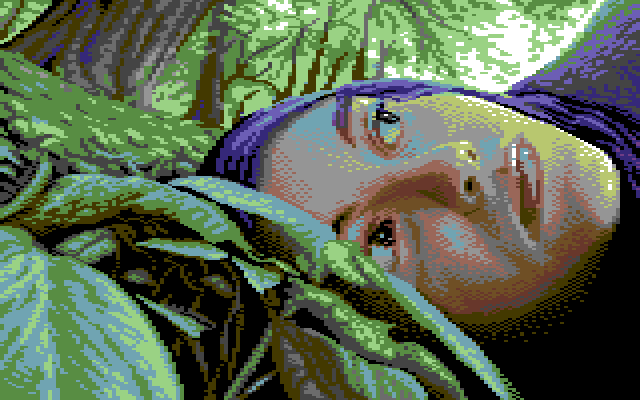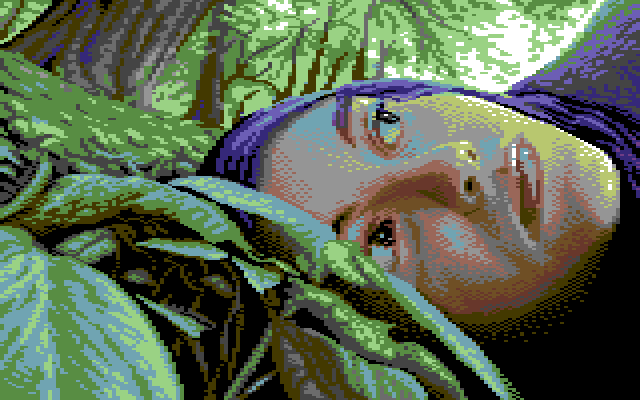 yep. another oldschool, ultra-retro

pixel art
for 8bit commodore machine from year 1982 this time
I Know - I'm crazy

don't have to tell me
320x200 16 colors
c64 multicolor
If you wondering about color scheme - yes, c64 have this LSD psychedelic FIXED-forever palette of 16 colors you can see on picture above
Next thing - this is standard and most basic gfx mode - multicolor (koala) it means 2 fancy bonuses:
- wide pixels - in fact you have only 160 x 200 resolution because of fat pixels
- restrictions - you can use only 3! colors in char (4x8 pixels block) + black background
but afterall it was really fun to paint
especially because I made it during special event dedicated to this wonderfull platform - X demoscene party in Holland where it was my entry for gfx competition
and it was my first battle in this gfx mode
- - - -
as reference my own photos and some sketches and doodles in ps, no conversion - plain pixelwork
scaled x2 for better view
If you want to see it on real machine or emulator - there you got download links
csdb.dk/release/?id=133957
csdb.dk/release/download.php?i…
- - - -
any comments most wanted
---
Thank you for DD

really appreciated !!
Daily Deviation
Given 2014-11-11