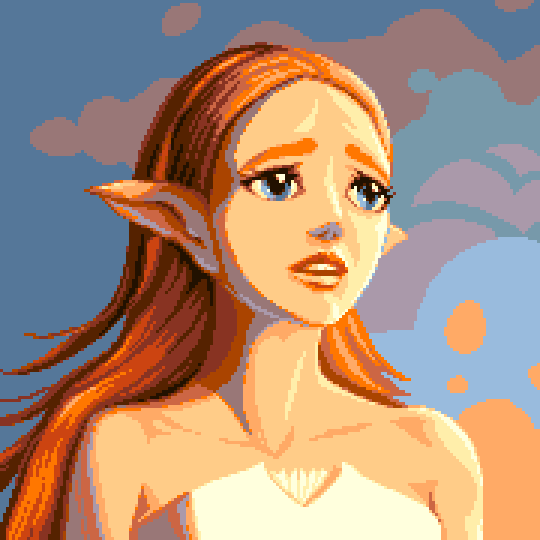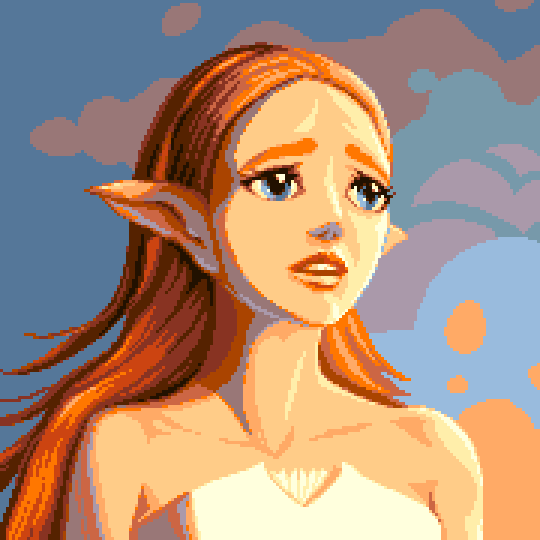 Princess Zelda pixelart fanart from 'The breath of the wild' - Legend of Zelda game

180x180
16 colors
Amiga 500 palette limitations
made for Pixel Dailies on Twitter
painted from scratch in grafx2

AWEEESOMEEEE! I love love love the feel to this artwork.
If BOTW was some sort of gameboy game with cutscenes, THIS would be in there.
Reply

Haha, thanks! With that many colours, it would be possible but only for Gameboy Advance.
But there are enough Zelda games for gameboy too, I played them all and even without many cut scenes they still rocks!
Reply

Oh yeah I hadn't considered the colors lol. Yeah I've always wanted to play the Zelda games on gameboy. I only ever played the 3d ones, though I did play the oeiginal NES one as well.
Reply

Simple gorgeous!

Reply

Nice! Such pretty look...

Reply

beautiful

Reply

Wow ! So much pixels !

It's an amazing work !
Reply