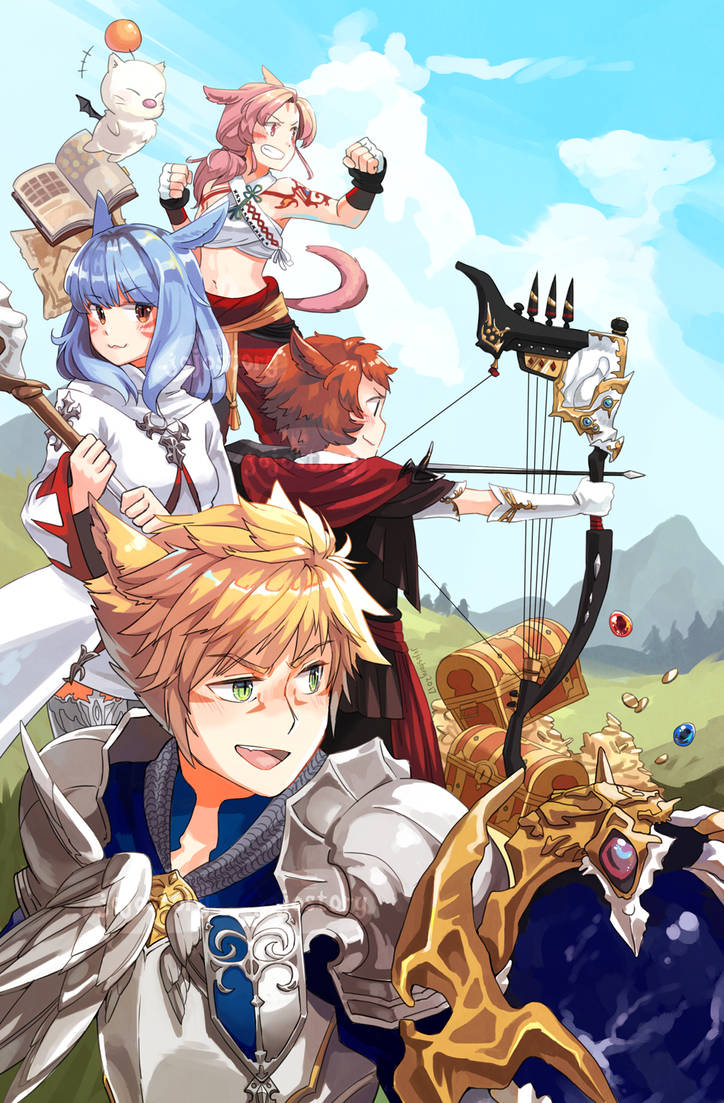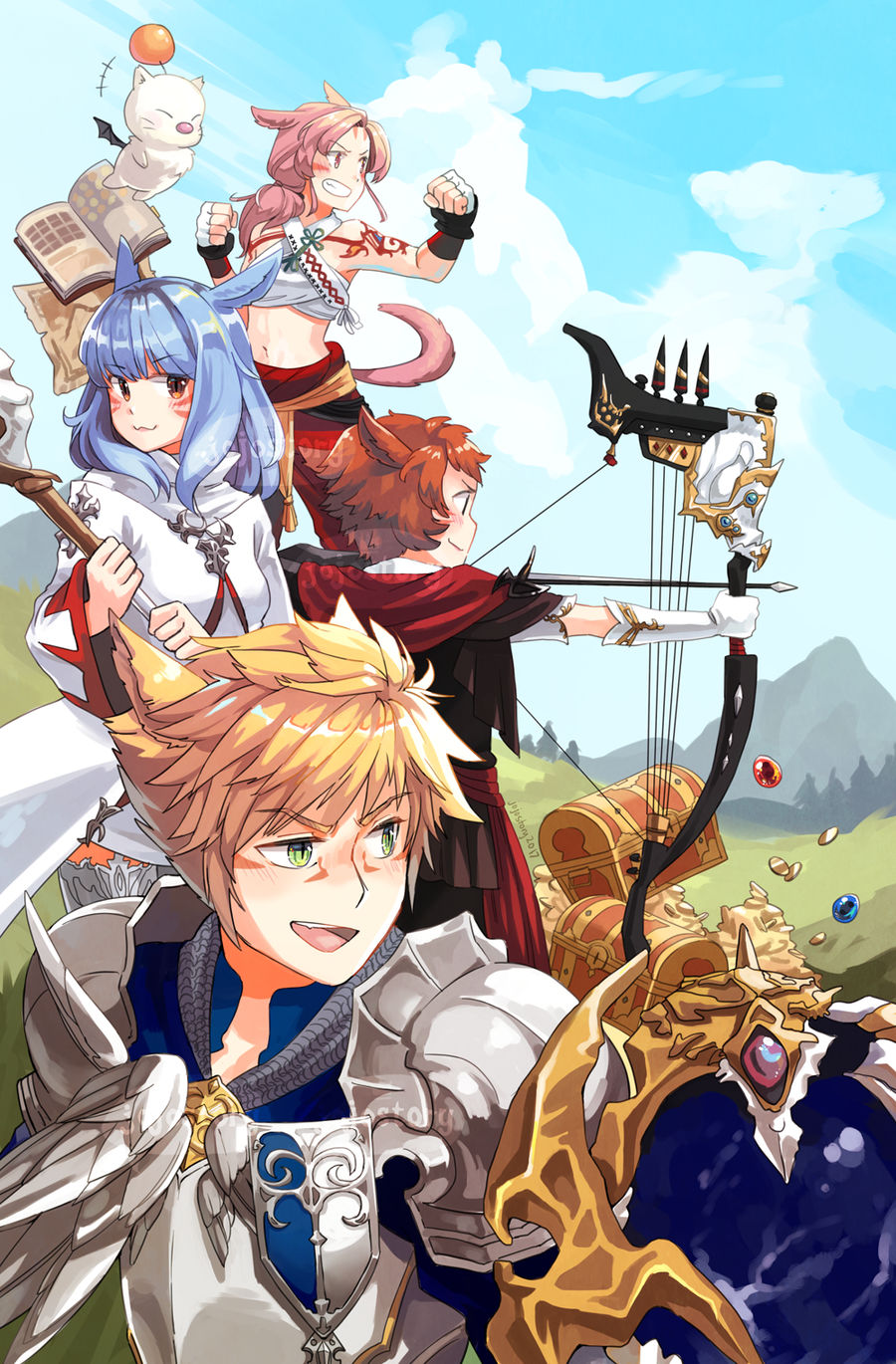 Watch
The zine I did this piece for was released a few months ago, so I think it's finally OK to post the full image! I did this artwork for Memento Lumina: a warrior of light fanbook, featuring a light party ready to kick butt and find treasure! All Miqo'te because I based the characters on my friends' characters!

I also designed the Bard button (which is one of the FFXIV job buttons you can get by buying a zine bundle!), which was immediately made obsolete by the 4.0 battle system changes hahaha.
Please consider checking out the book if you can, and seeing everyone else's really cool art!

[Speedpaint video on YouTube]

There's a lot of details! I like it

Reply

What bow is that?

Reply

Reply

I like this composition!!
Reply

Looooove it!

My boyfriend and I play as Miqo'tes too~ It's probably my favorite race there <3 Your art is amazing!
Reply