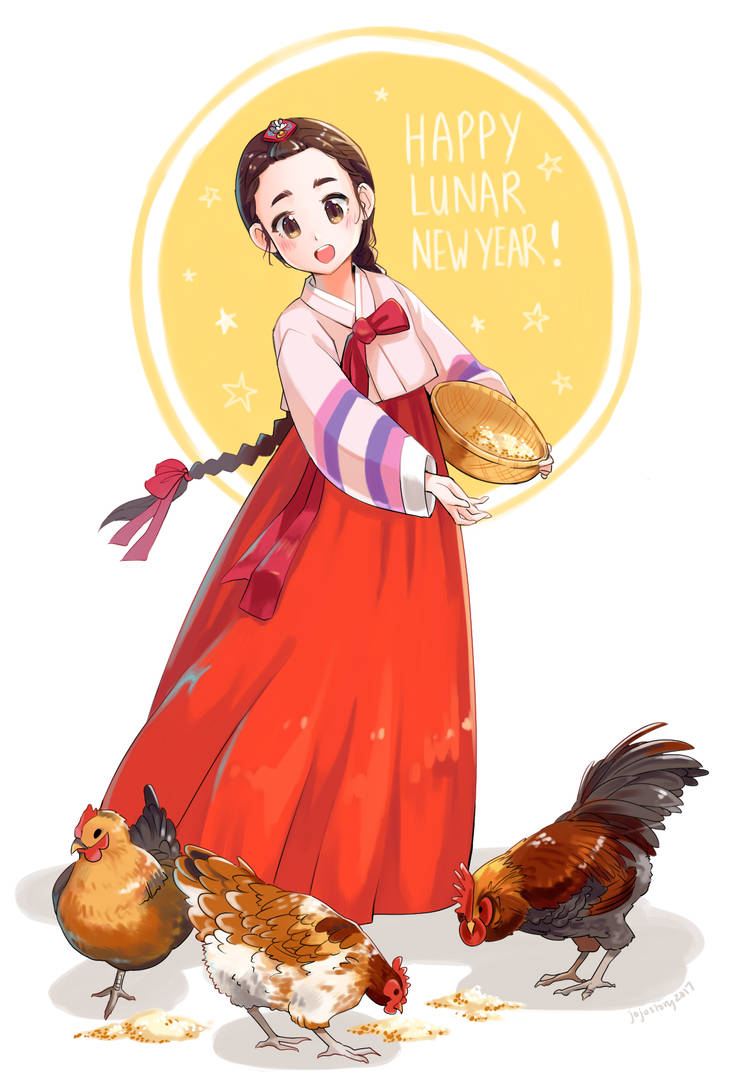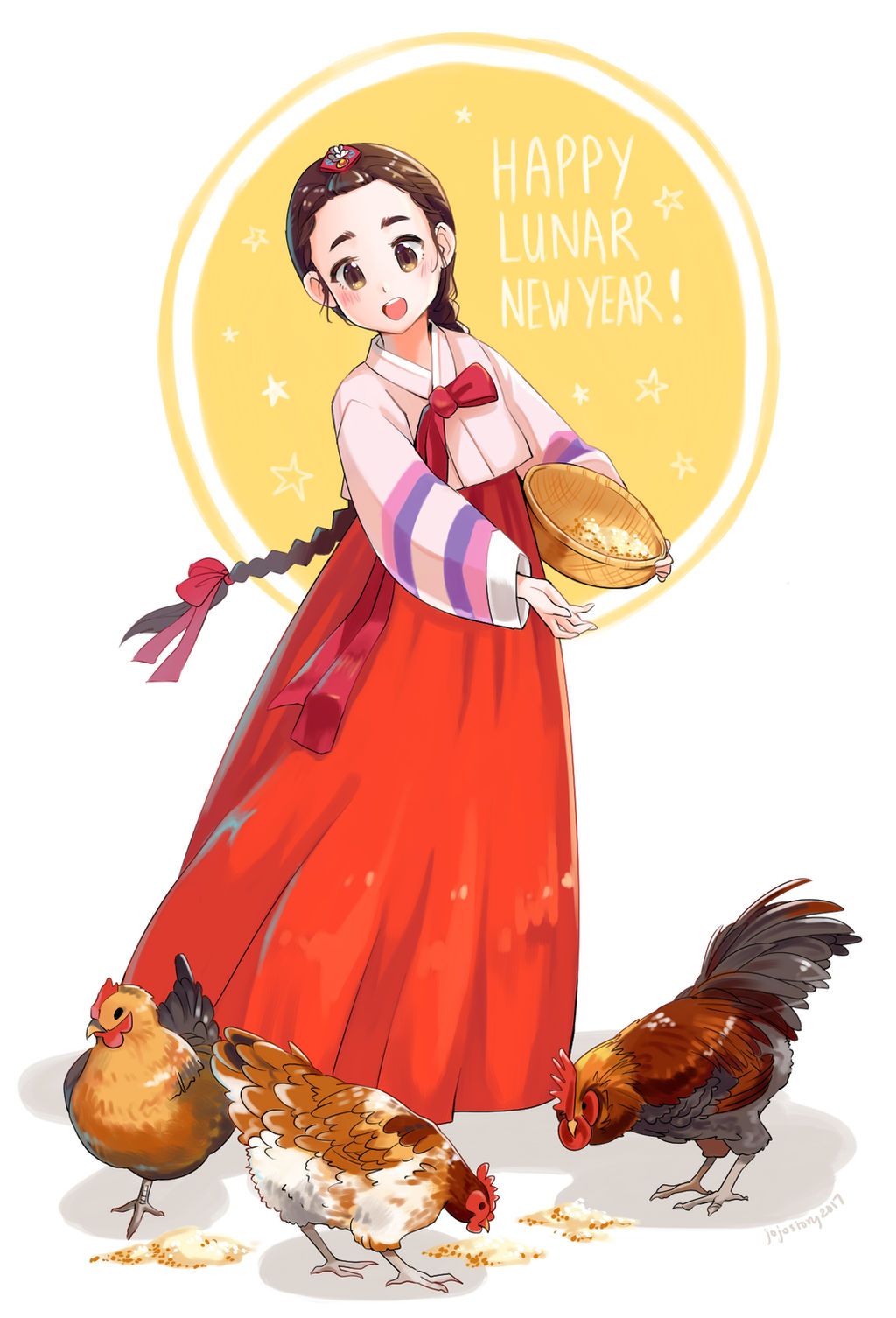 Watch
This is a few days late but happy Lunar New Year! I don't usually do much for Lunar New Year, but I've recently been thinking a lot about my heritage and where I'm from.

Wow this is so cute! Lovely!
Reply

Chicken

Reply

i like this,amusing(´∇ノ'*)ノ
Reply

Reply

Me neither, what do Koreans do again? I never got the memo/I forgot.
Reply

For me, growing up, I remember eating rice cake soup and playing yutnori (a traditional game). Sometimes it was an excuse to have family over/visit people haha. Not super eventful!

I heard it used to be a tradition to buy a new hanbok for new year (wayyy back in the day), but I'm not sure how significant that is anymore.
Reply

Yeah that's all I ever did, go to church and eat rice cake soup. Never played Yutnori but I remember watching some people throw sticks and I was curious as to what the hell was going on. (Not too curious to actually find out however...)

Oh yeah that, I only wore that once and that was someone else's. Sheesh, a new hanbok each year? That's gotta break your wallet.
Reply