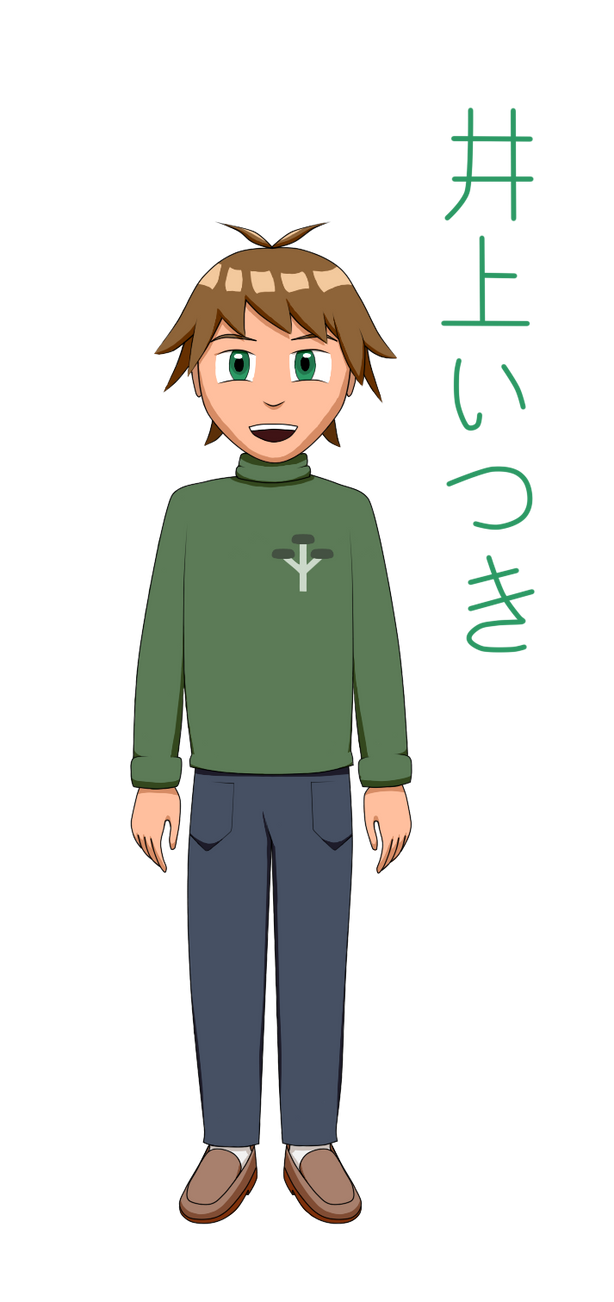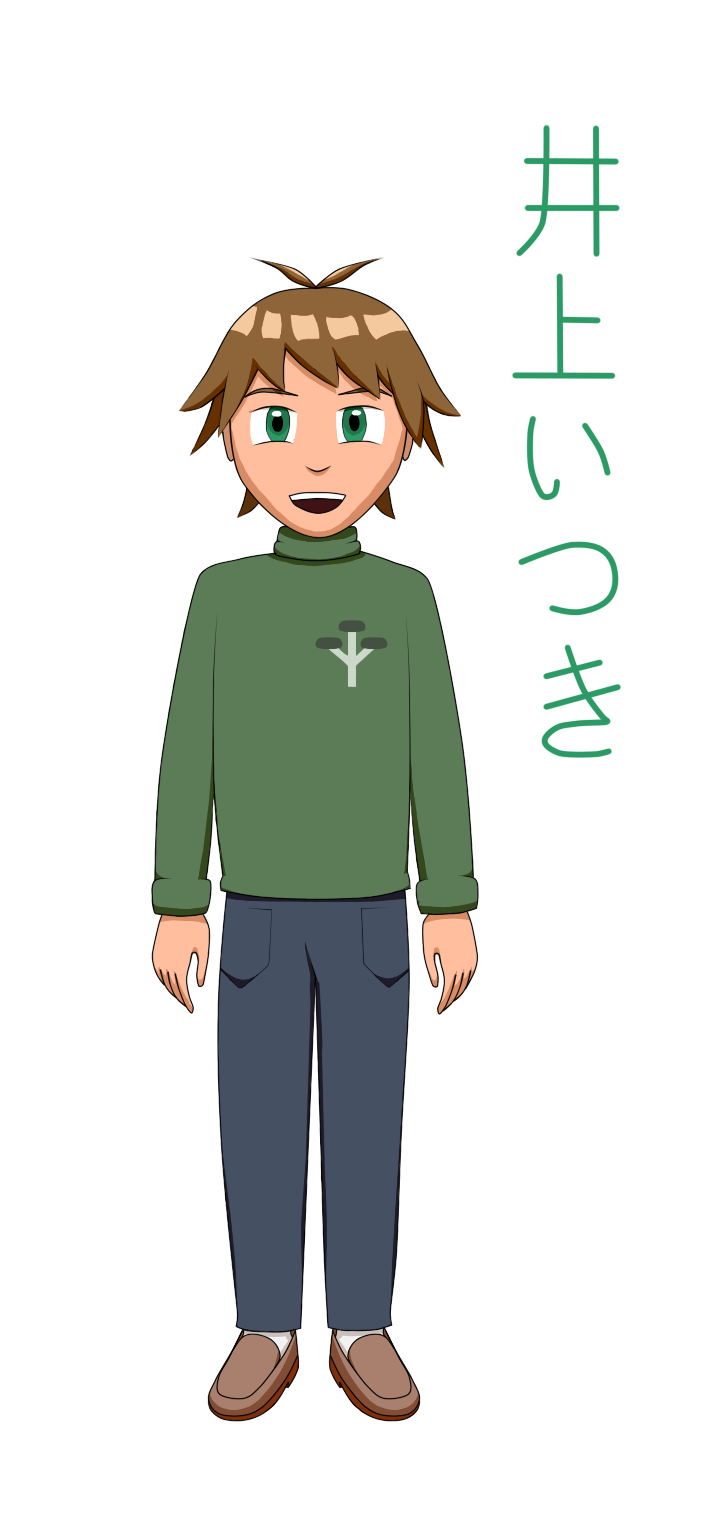 Watch
And here it is.

A digital drawing of Itsuki with my current style.

It took me two years and a half (jan 2012 - july 2014) to make him smile. I'm actually considering changing the image on the fangame wiki, since the current one is old, poorly shaded, and heavily skewed.

Meet Itsuki Inoue, more HD than ever.

Itsuki's name is very clever. The romanized word for the Japanese word for Someday is Itsuka.
Reply

And Itsuki by itself means tree! It also contains its, a way to say "five", and five in the Alphanumeric World is represented with green.

Itsuki's canon birthday, May 10, is also a pun on his name: ten is "juu", but can be read as "ji" in Japanese number wordplay, thus getting "itsu-ji".

I love insert this sort of stuff in my projects, but most of all, I love it when people notice them!! :'D
Reply

Awesome! Love this!
BTW, can you please write his surname characters for me? (It's his surname, right?)
I can only understand いつき, which is his name

I have one unfinished picture of Itsuki, so when I finish it, I will tag it correctly on pixiv.
Reply

His family name is Inoue (井上). If you want it in hiragana, it's いのうえ. Thank you very much! Please link me to the pic when it's done, as I recently left Pixiv ówò
Reply

Thank's a bunch! I'll finish picture and send you link as soon as I can.
Reply

Awesome! Itsuki is adorable!

Reply

More than ever! I also got his shoes right for the first time ever.
Did you know they were always supposed to be loafers?
Reply