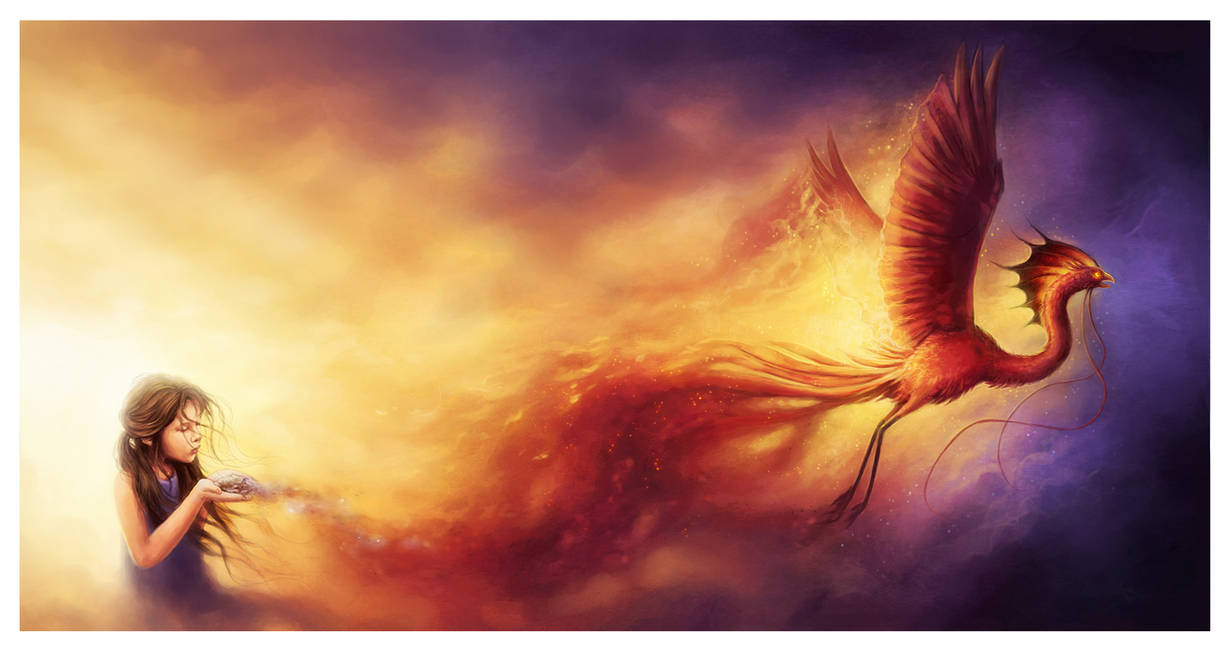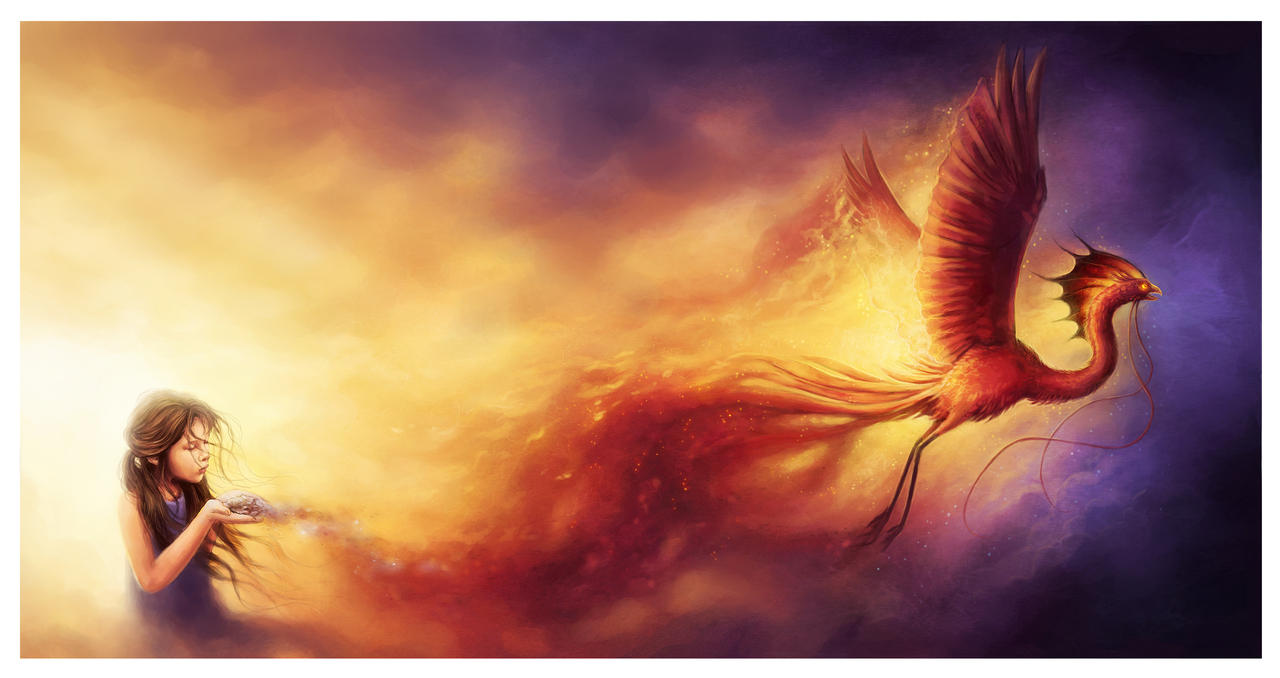 Watch
... Save me from the dark.
---
This idea came to me, when I was browsing through stock images on DA and found this amazing phot of a girl:
[link]
I used it as reference to draw the girl

The credit goes to

I hope you like it!

Drawn in PS CS4 + Hanvon graphic tablet
-- favs and comments are hiighly appreciated!!


--
The fist thing that strikes the viewer is the beautiful balance of colors. the transition from yellow to violet is also very vibrant. The colors used imparted beautiful contrast and added much life to the piece. The details on the girl and the phoenix are awesome as well, the composition was balanced. This paining exudes elegance. If there would be anything that i think will make the picture have more impact (for me) is to add some more flames around the phoenix. or define the clouds a bit. But overall, great work! i hope to paint like you someday

The Artist thought this was FAIR
87 out of 91 deviants thought this was fair.
Also Jonas ich finde dieses Bild wirklich Athemberaubend schön.... ich liebe diese Idee un am liebsten würde ich sie dir klauen heheheh.... aber so gut wie du dieses Bild umgesetzt hast könnte ich es eh nicht. Ich finde du hast das Kind Proportional und im Wesen sehr gut dargestellt, der Phönix ist wunderschön und macht dieses Bild zu einer Traumversion... ich kanns immernoch nicht glauben was ein guter und begabter Künstler aus dir geworden ist...heheh da ich dich ja auf deinem ganzen Werdegang begleitet habe von Klein auf... ich finde das suuuper cool das du mein Bruder bist und wünsche mir noch einige Zusammenarbeiten mit dir!
Hab dich lieb deine Schwester PixieCold heheheh hihihihi
The Artist thought this was FAIR
23 out of 23 deviants thought this was fair.