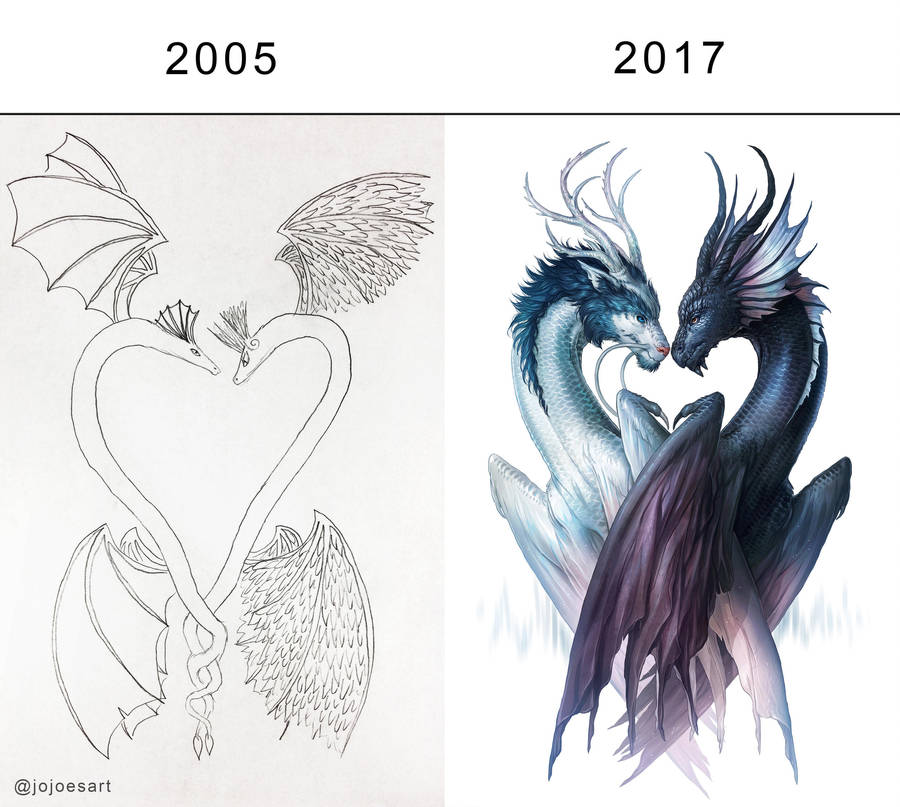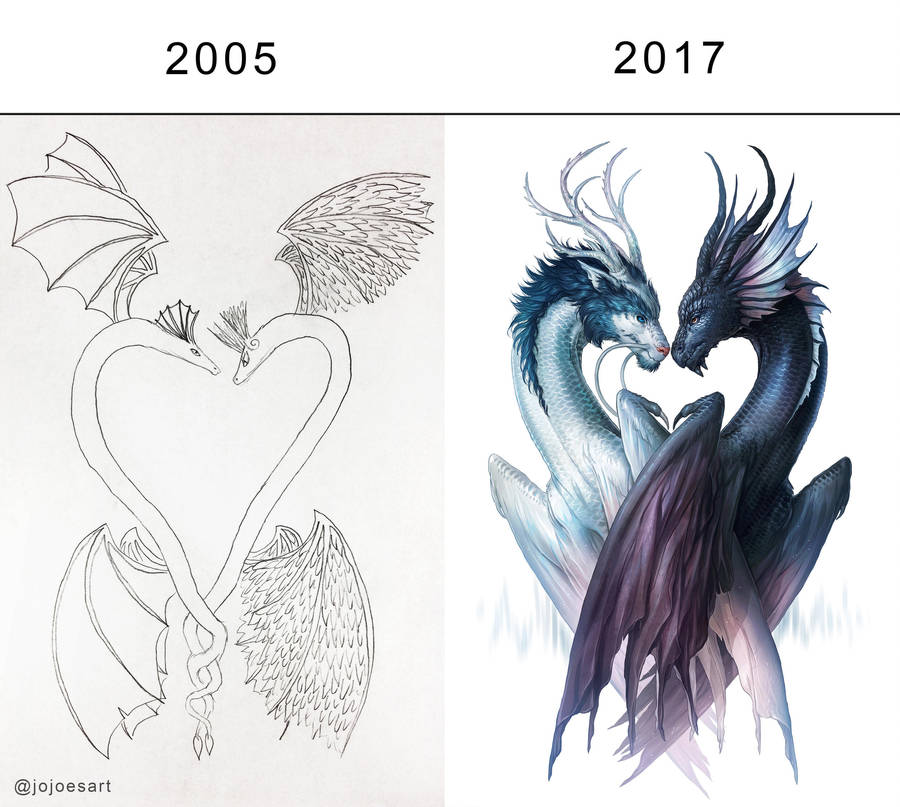 Watch
Today as I went through old artworks of mine I found the drawing to the left. I think I was around 11 years old when I drew it. It really reminded me of my most recent dragons (I am 23 now) and it just struck me how far I have come. I am far from being where I want to be, but I can see the progress I have made and that is what's important. Perfection is an ideal we
will never be able to achieve, but we can strive for it and make progress in small steps towards the right direction.
If you feel stuck with your art, look at works you have made a few years ago and you'll see the progress you have actually made!

I also want to take this opportunity to say thank you for all your support this year! It's been a year of ups and downs, but the ups definitely outweighed the downs!

And having you all by my side means incredibly much to me! Every comment, fav and follow is so appreciated and not taken for granted.

Do you sometimes look at your old artworks or do you avoid it? ^^
--
Prints of the dragons available here:
www.etsy.com/listing/567567868…