******Poisoned Kiss : The Series by Josianne D.******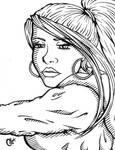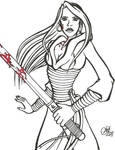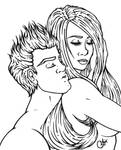 She has a very unconventional career. Being a mangaka suits her pretty well considering she is very imaginative. Unfortunately, aside from the work that allows her to dream freely and live in her own universe for a moment, the rest of her life is nothing really extraordinary. The family routine and all is nothing thrilling to her. But who wouldn't want her perfect stable and calm life? Her…

She dreams of an intense love, a passionate one, and impossible maybe. She craves action and fantasy. Old legends and superpowers do exist in her dreams. She dreams about everything she doesn't have but none understands how she feels because none dreams about those things. Imagination doesn't animate anyone around her.

But then, what would happen if her craziest dreams would come to life? Of course, there was a price to pay; a very expensive one, way more than she would ever have imagined. Never in her life would she have thought they would have taken away everything she had and now, she will have to survive to get her revenge.

''Poisoned Kiss'' is a twisted adventure like the ones you've heard in old legends. Awaiting her is an intense passionate and impossible love in her new tormented life…

If you want to read a little more about my writings, feel free to visit my website by clicking on the following www.wix.com/sun_baby17/josiann…

Just want to let you know this website is entirely in French for now.