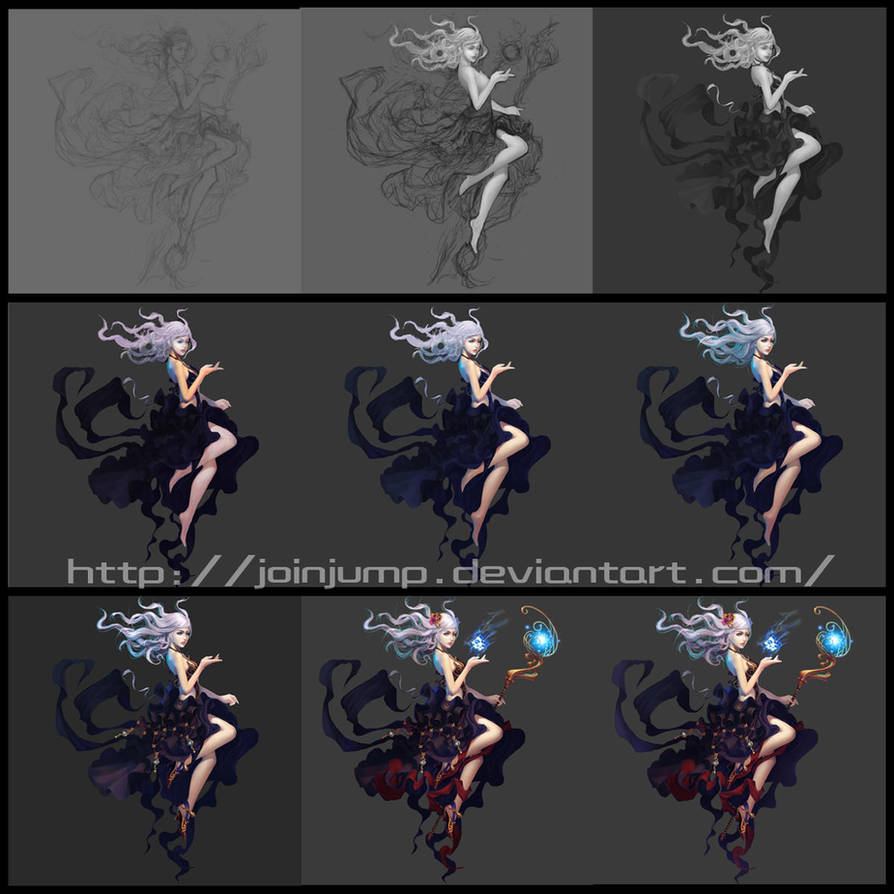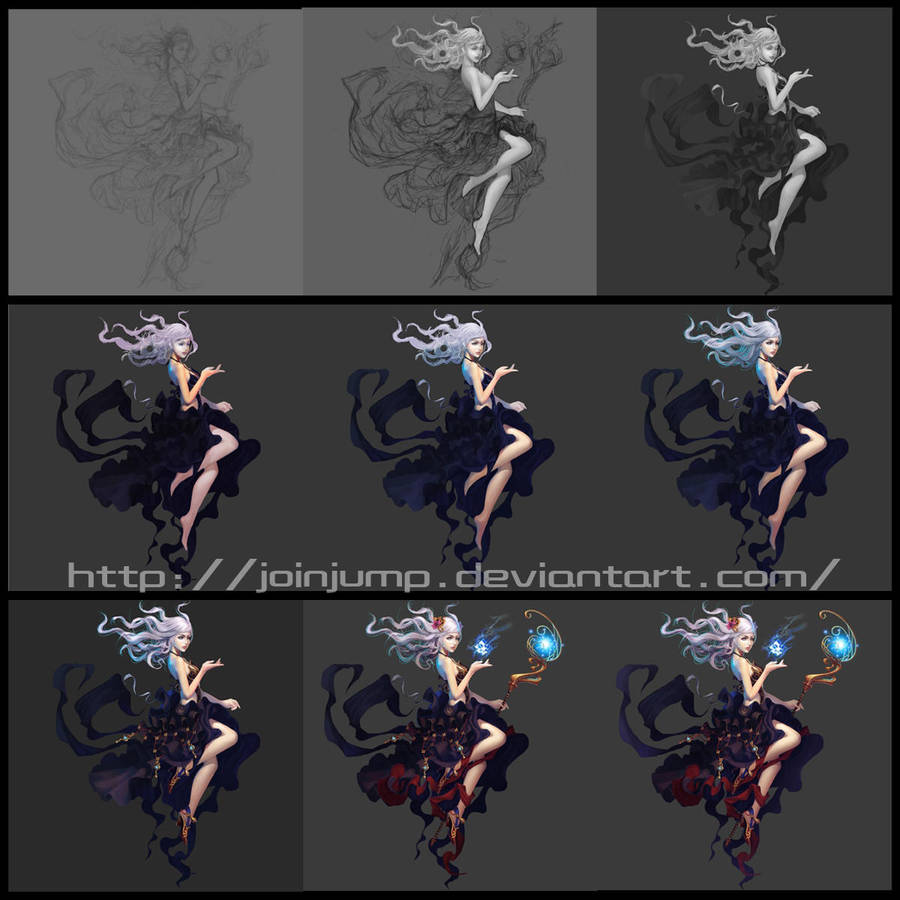 I will upload this picture completed draft.

Oh wow, I'm so happy you made this step by step, I've always wanted to see what your rendering process looks like!
To any commenters unsure of how to get from step three to step four: there are some great "black-and-white to color" tutorials out there if you search for them and I've been using a few different ones to try and work my way through mimicking joinjump's steps that have really helped!
Reply

I dont understand~ :C Which is the light filter?
Reply

Reply

I'm trying your method now, and I realized, I have no clue what you mean by light filters ;; Are you talking about the filters menu in photoshop, or the "multiply" option on the layers type? Or perhaps, something else entirely?
Reply

I was wondering, what brush do you use? Do you just use the ps default brush over and over, to make it perfectly smooth?
Reply

i wish i could ask for advice, i only know how to do until the 3rd, im stuck and i dont know what to do next
Reply

advice please

Reply

do black and white first and then use a light filter on it.Also can with the western method.According to the feeling after the environment you need to supplement the light.
Reply

Thank you so much!. by light filter, do you mean you use color white on top of grays? or you mean
the using of "overlay?"
Reply

Use overlay will make color becomes like overcooked pancake.
Not to suggest such operation.Can use a variety of superposition method.Meanwhile adjust the transparency.
Reply

oh yes, i totally agree with overlay, people say that i use overlay but it always turns out "overcooked" as you mentioned. Ohh, i guess i'll have to discover this other method, okay i'll take not of transparency, thank you!
I was stuck with this
[link]
and so,i'm pretty much lose on what to do and overlay is really bad.
Reply

Light filter will be in your filters selection. Or you could use Overlay. That works too.
Reply

after the light filter, how do you put color on? Through what kind of layer?
Reply

You make a new layer on top of that.
Have you ever worked with oil paints before?
Well the process is similiar only on the computer.
Use pure color, don't have it darkened or anything. And color it in on that new layer. once you have you can do one of two things. Go into filters for that layer and find multiply (if you did it right it should look nice)
Or go into opacity and lower it down to about 75-85.
I recomend Multiply.
Reply

Reply

Interesting, so you do black and white first and then use a light filter on it to shade the colors?
Reply

Very awesome! I love seeing the WIP shots!
Reply

Reply

Such gorgeous shading. Can't wait to see the full picture <3
Reply