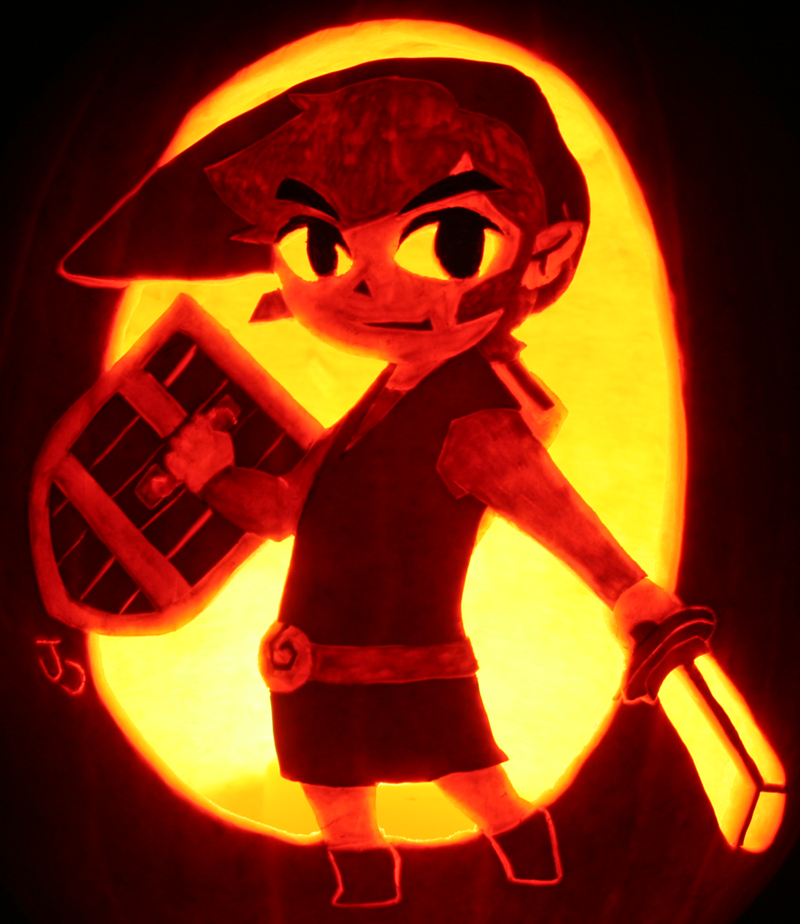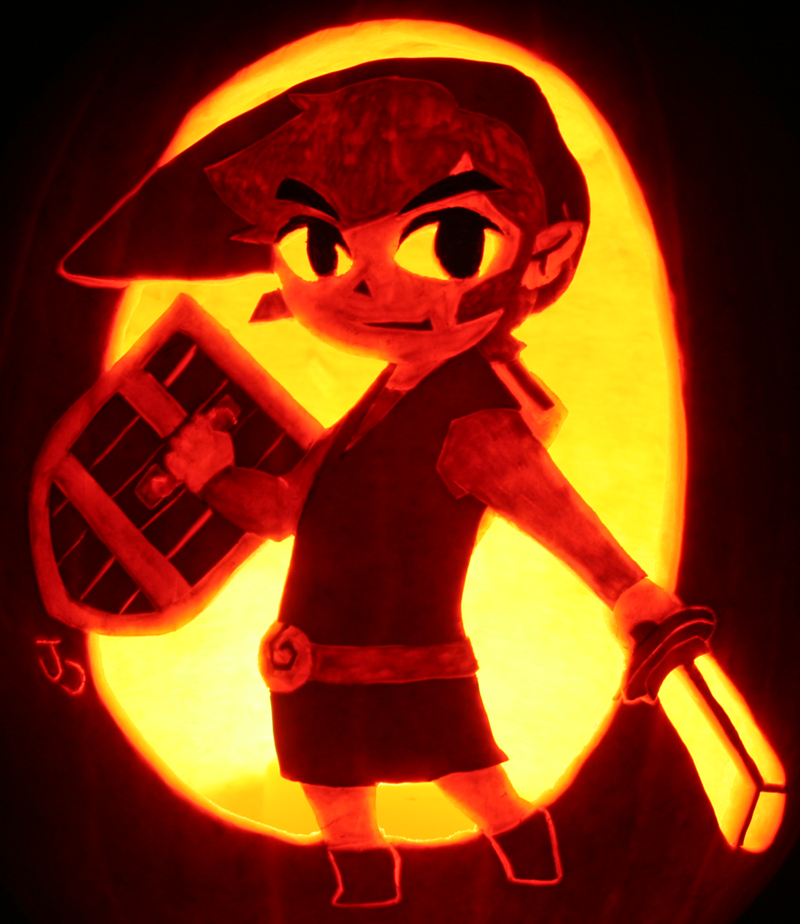 Watch
Now I present my last pumpkin of Friday night, and in my opinion, The Best Pumpkin I Have Ever Carved.
Link from Phantom Hourglass. I love the Legend of Zelda series, and knew I wanted to go all out and carve Link. I decided on Windwaker style because I love that game, and it's rather suited to pumpkining. I went with the Phantom Hourglass design because it had smoother lines to work with.
This one took about 6 hours to carve and longer then Pikachu and Chocobo combined. And then I lit it up and was blown away. I can't tell you how awesome this thing looked. The pictures can't do it justice. It really is my masterpiece, and I'm going to need to step it up next season to compare.
I'm going to post a big detailed picture soon, so you can see the little things that make this awesome.
Link © Nintendo
Carving © Me
Light Version:
[link]