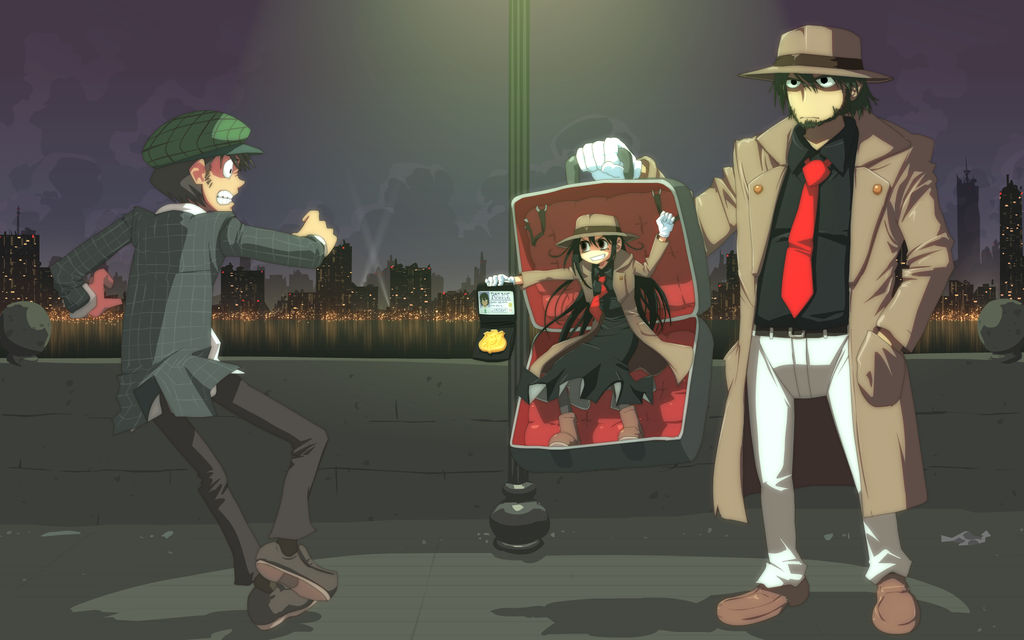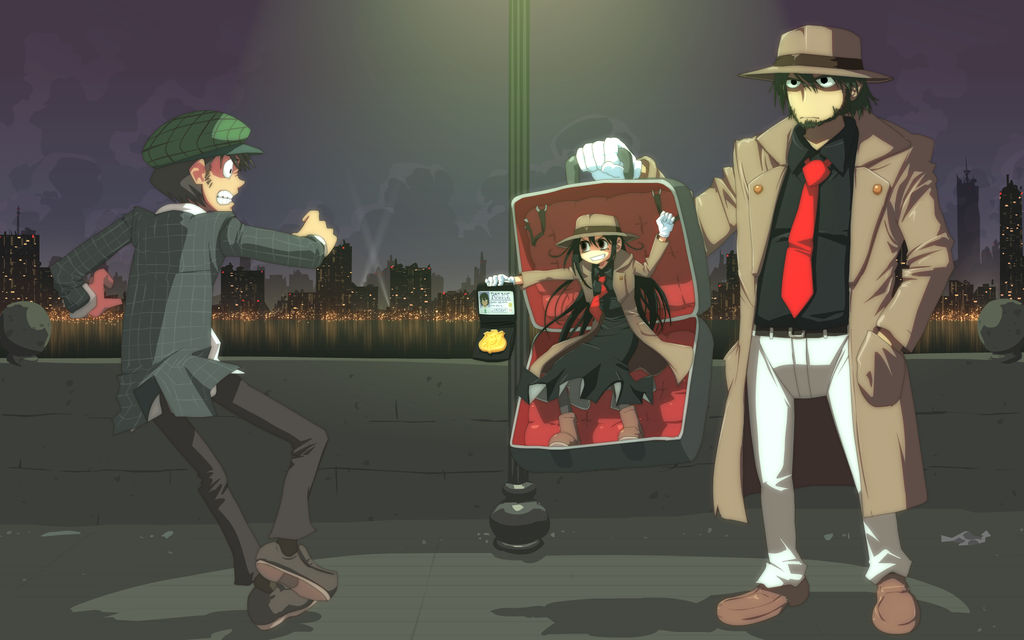 Watch
Detective Simon Dgutshe and his partner, Maddy Winchet, placing an arrest on an illegal mp3 dealer. At first he sees the suitcase and thinks "Oh, it's the money," but then it opens up and there's a tiny woman inside! And then she holds out a wallet and he the thinks "Oh, it's the money," but then it opens up and there's a detective badge and ID! What a surprise! The perfect arrest!
Simon's last name has no known pronunciation, and is often verbalized simply as "D" by himself and his colleagues. He doesn't like music and is a fairly boring man. He is amicable, but boring.
Like you will walk up to him and go "Hello Simon, how are you?" and he will say "Good."
Maddy is a completely normal human except for being half the size of one. Nobody can figure out how she got like that, or if she was always that small. In any case, she is Simon's partner and insists on dressing like him and being given the role of hiding in a suitcase.
She commutes by dog.
This picture took way too long for me to finish (it's been more than two weeks since I started on the idea). I think I will go back to the old traditional brush-lining for a while, as my thin-line hunger has been satisfied for the time being. Well, it was fun practicing wrinkles in the clothing. Gonna keep working on that.
That perp keeps making me think of
Lupin III
.
Made in Flash