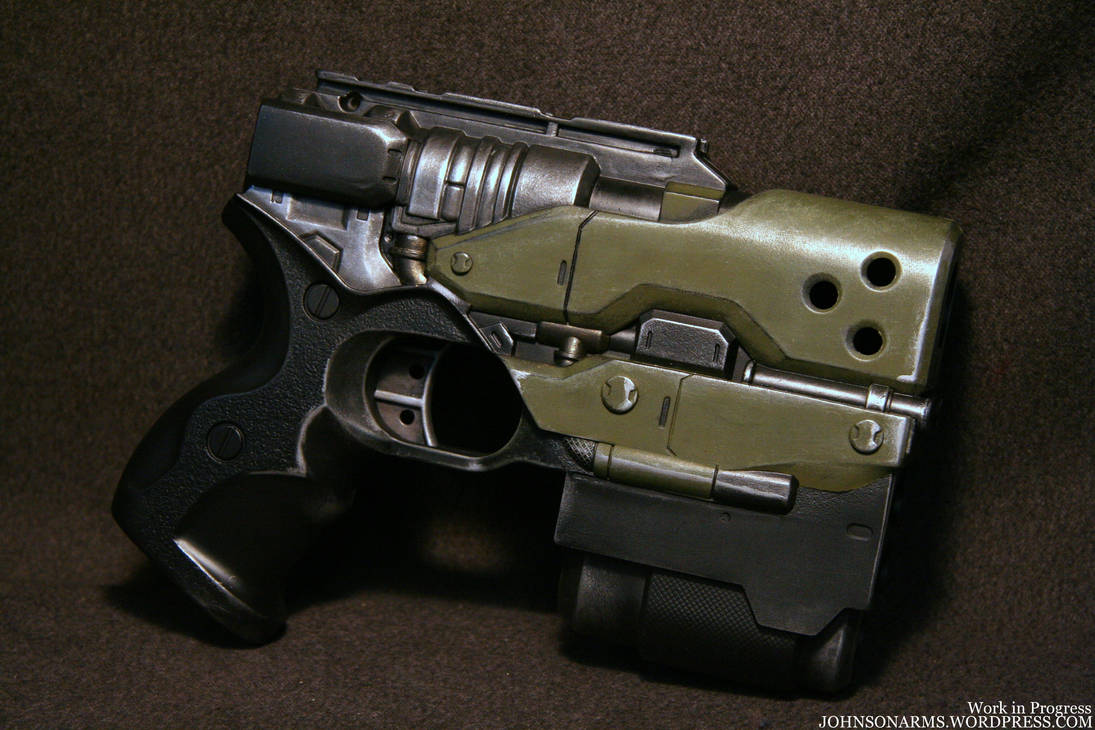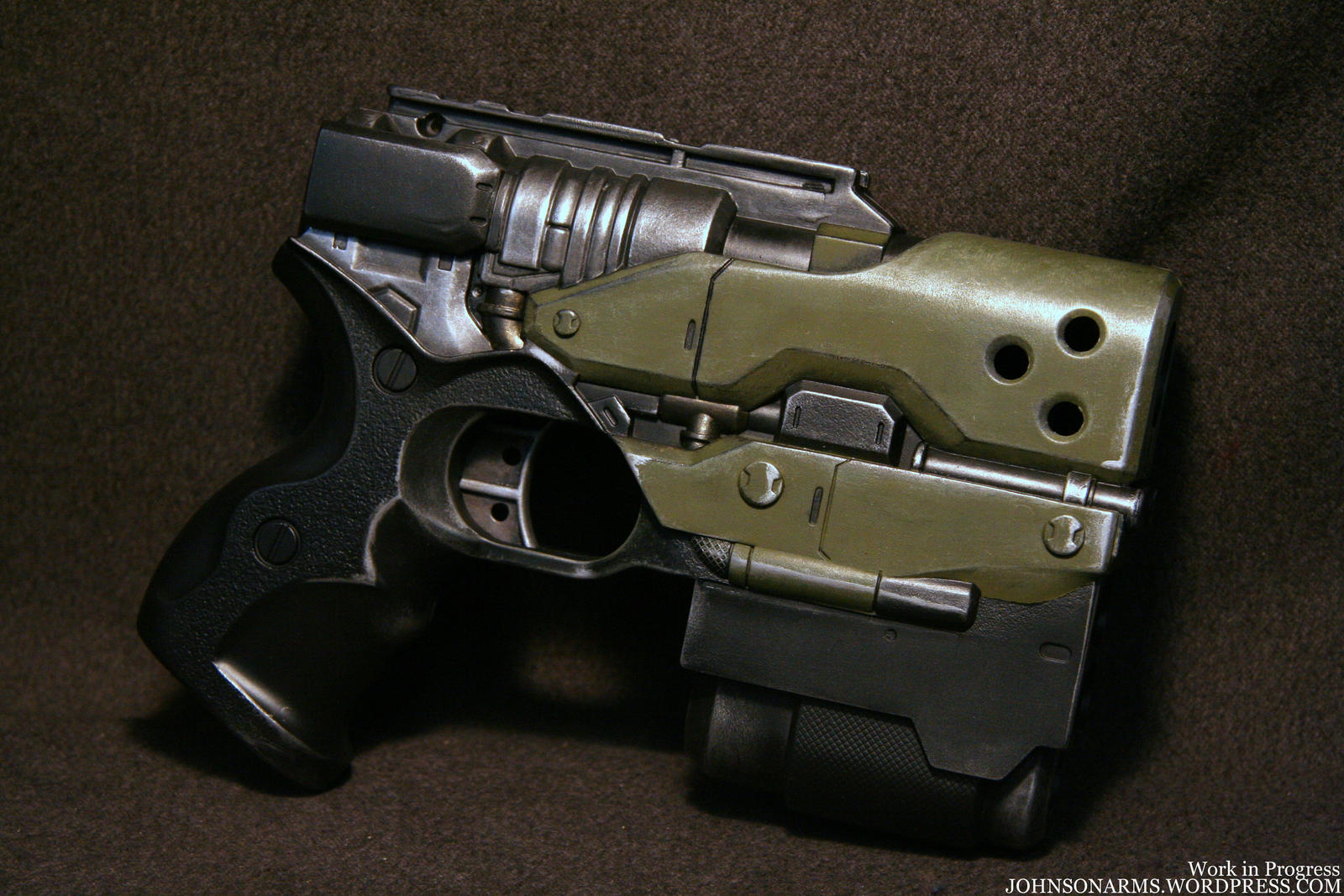 Watch
Here's a progress photo of a film prop I'm making. There's still a lot to do so not everything here is perfect

---
Follow projects on my FB Page:
[link]
My Blog!
[link]
Also, feel free to check out what I currently have offered in my Etsy store. If you don't see something listed, I can get it for ya!

[link]

reminds me of a weapon from doom think its the colour
Reply

Reply

Reply

I'm glad to be counted as one of them, anyways

There's always room for improvement though and that keeps me getting on to the next project
Reply

Reply

really? not perfect? hmm. only you can tell i bet.
Reply

Haha we have to be our own worst critic I think. I always walk away from a prop thinking of what else I can do or could have done, but I like that they're open-ended like that. It gives me room to go back and tweak when time permits

Reply

totally true. god yeah. do we ever really go back though, or just on to the next challenge with what we learn

Reply

This is... tiny. And yet so lovingly bulky.
Where would someone store a gun like that? I can't really imagine the matching holster.
Hmmyeah, I think I love it anyways.
Reply

Ya know, I'm not sure...I'd think some kind of clip-in holster on the side of a HALO suit. Possibly attached with a strong magnet that shuts off when the user grips the handle?
Reply

Is this based off a nerf gun? If so,which one?
Reply

What could you possibly do to refine this any further?
Reply

Oh there's a million things to add, I just have to stop when the clock runs out on the hours agreed upon

This one is a little extra special because it will be film-used and I really wanted to make as good an impression with my work as possible.
Reply

that's one smexy little blaster .. I would carry that in my purse any day

Reply