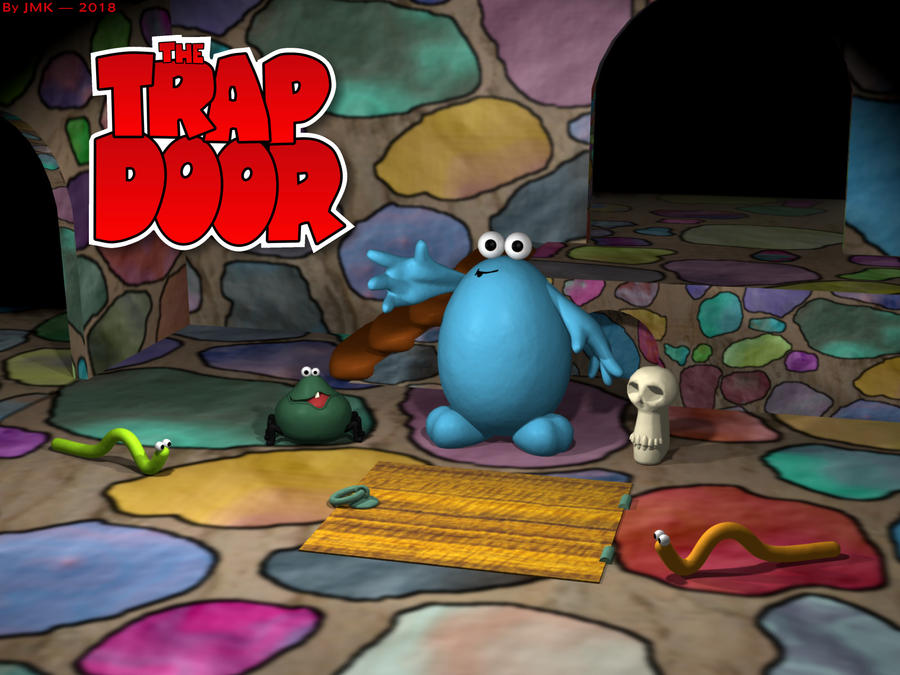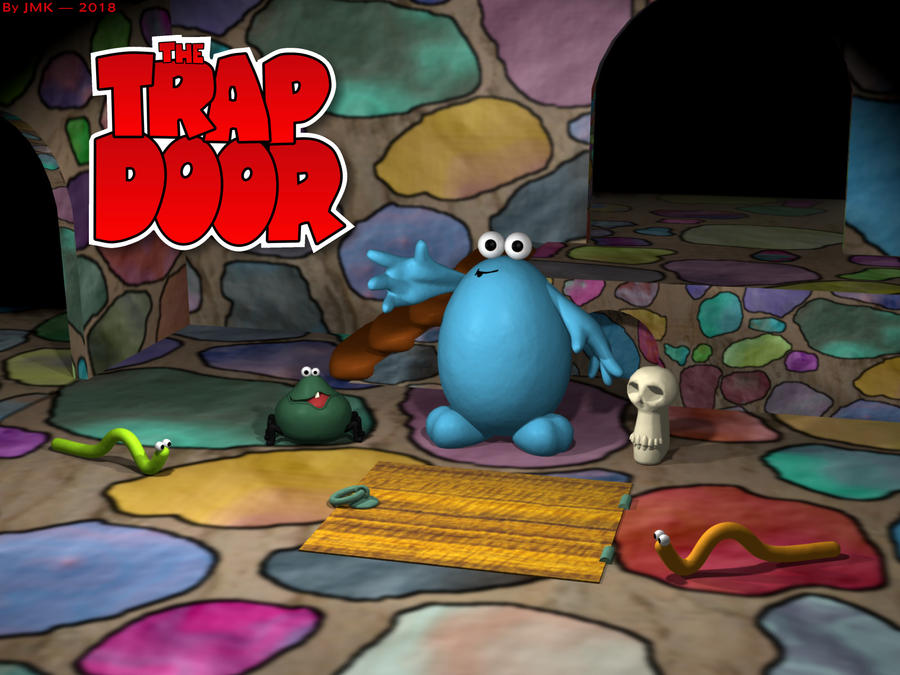 Watch
"
BERK!
Feed me!"
If you've never seen The Trap Door, I pity you!

This was one of the greatest kids' shows around, & it still is!

It only went for about 5 minutes with the intro and ending, but if you didn't expect to see it on the TV on some afternoon, you would cheer when it did come on!

There were only 2 seasons, and a total of 40 episodes. Season 1 started in 1984, & season 2 in 1986. There was even a computer game or 2 on the Sinclair ZX Spectrum.
The main characters consisted of Berk, the quirky blue dude, Boni, the talking skull, and Drutt, the cheeky & rather tubby spider. Then there was the thing upstairs, the master of the castle, who you never really saw, apart from in one episode when the lightning flashed, and you caught a glimpse of what looked like an orange pile of intestines.

"Oh, globbits." Berk would often say when things were getting tense. He and Boni were the only 2 of the main trio who talked. Drutt just made funny noises.
Occasionally you'd also see Rogg, the rosy coloured, dopey sounding big guy who'd appear from the trap door.
From what I read, the characters were made from plasticine, but I can't confirm that.
Oh yes, if you reverse Trap Door, you get rood part!

Just thought I'd throw that in there.
Anyhoo, this is done mostly in Art Of Illusion as usual.