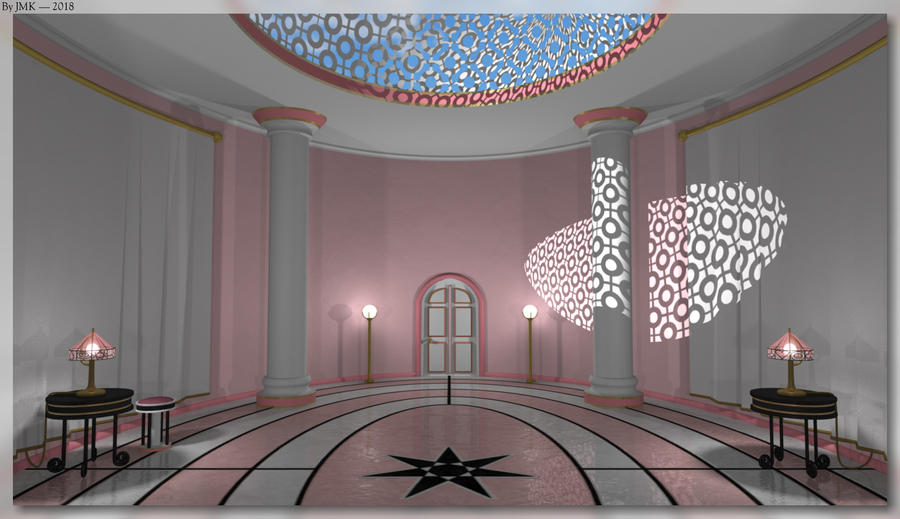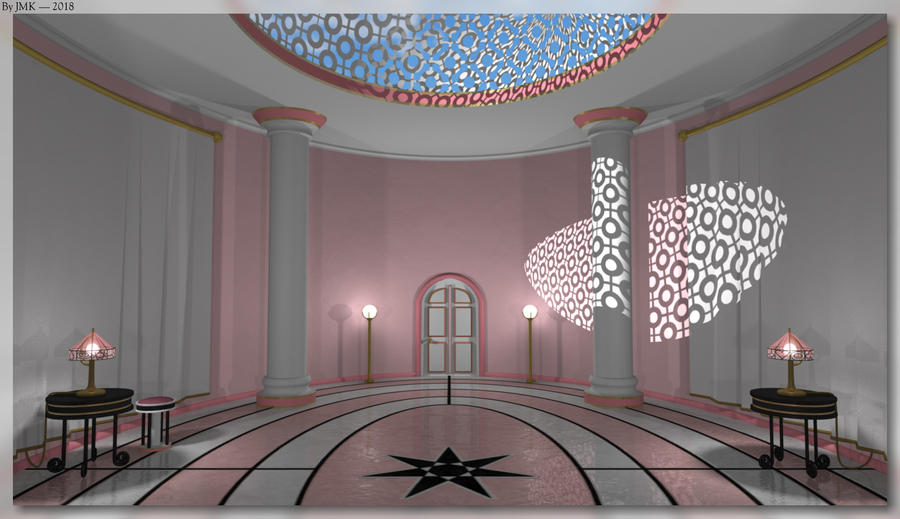 Watch
Update!
I made a correction, because the lamp bases had disappeared below the floor.
I wanted to make up a pink room, and it led to this foyer kind of place. I was going to have another room beyond the door based on a fictitious place in a dream I had once, but I may do that later. Yep, so if I could go to this imaginary place, this would definitely be my kind of entrance area.

(Done in Art Of Illusion as usual. Rendering time was just over 27 minutes on my 3.2 GHz Intel Core i5 CPU based computer. If my main one was doing it, it'd still be going, I think.)
Hope ya like it!