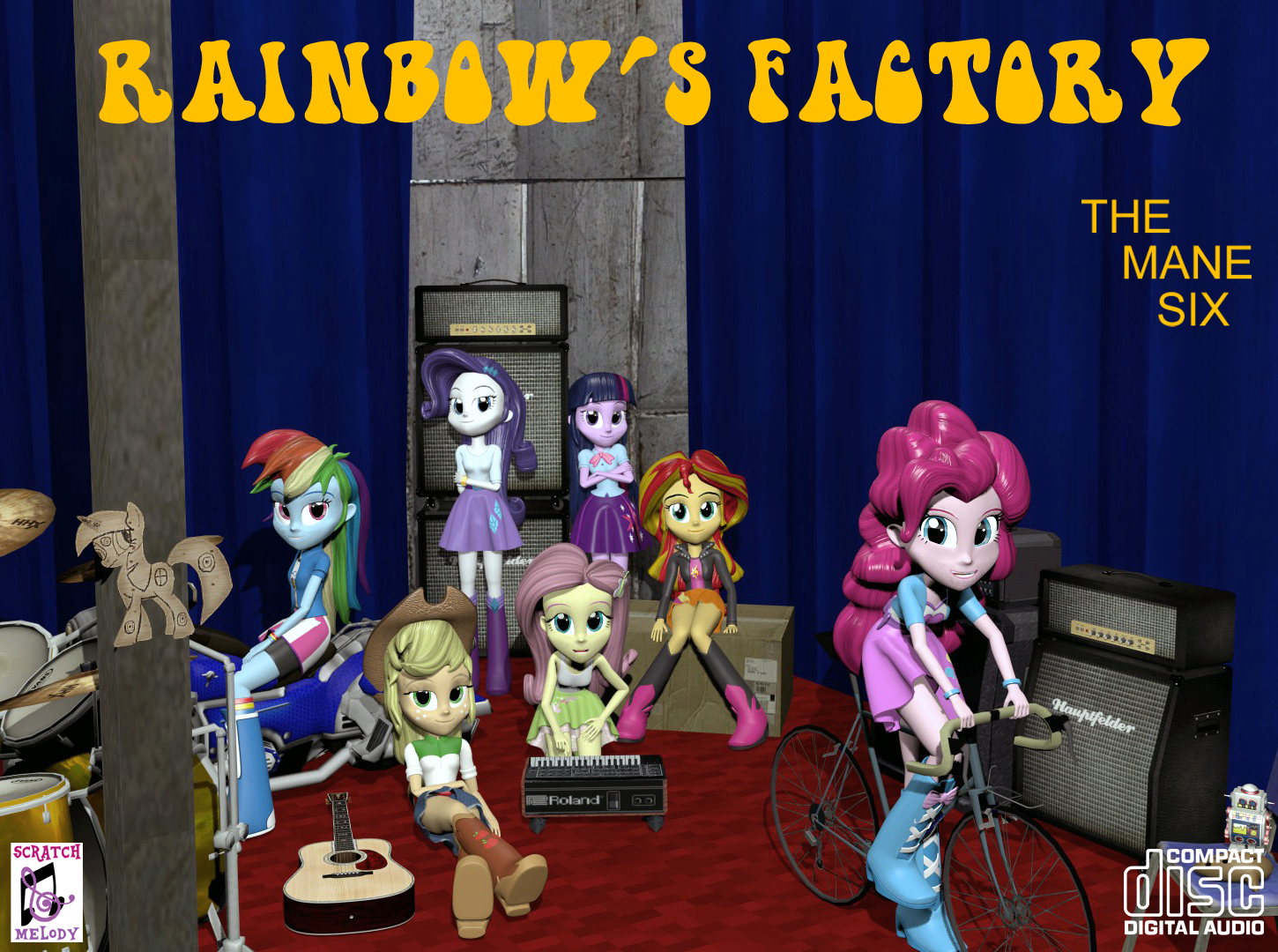 Watch
No, not THAT "factory".
For the Monthly Contest from

-
ponies on an album cover
.Based on Creedence Clearwater Revival's
Cosmo's Factory album cover
FoE Bike
made by
Texas-Doughnut

First of all there are 7 of the girls not six
Second of all the band is called Rainbooms.
Reply

yeah! Legal ver tanta equestria girls juntas!

Reply

This sure do look like a nice album cover. Nice job on posing.

Reply
Altogether like a group.

Reply

I was gonna have only four of them on this image, since CCR was a 4-member group, but I couldn't decide who to put here.

Reply

Excellent mock album cover you created, John.
Though, Fluttershy and Pinkie Pie models smiles don't look right.
Reply

It's pretty though to make them smile like that without havin' them look awkward. I still need to perfect that.
Reply

Included is lookin' out my back door
Reply