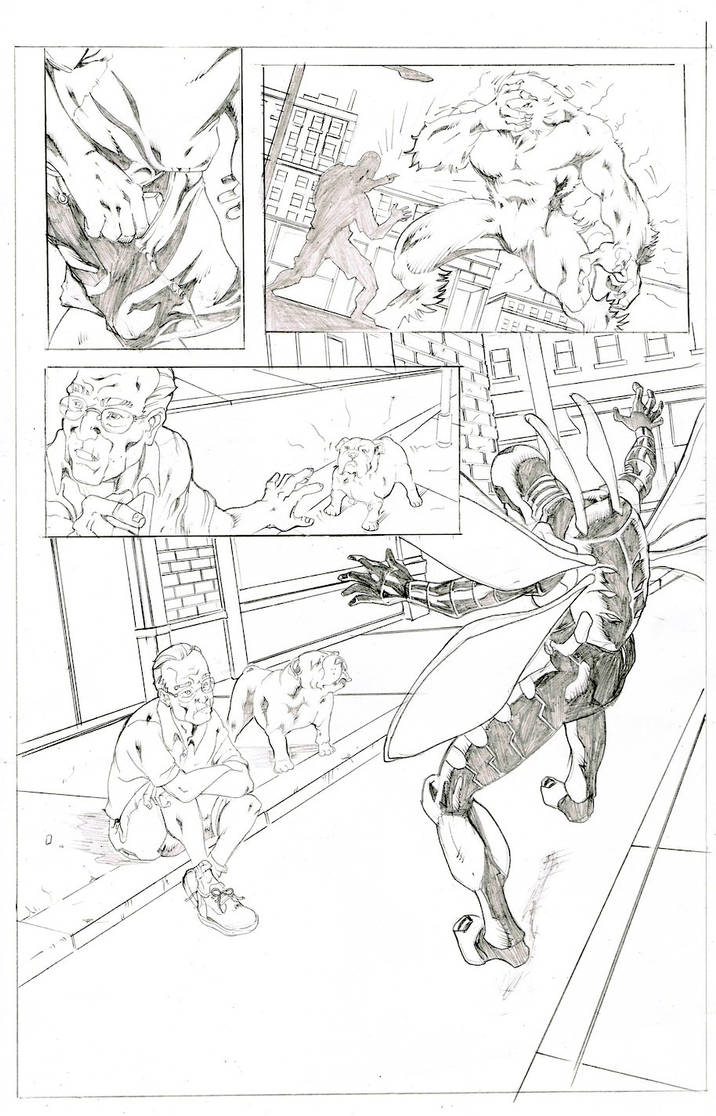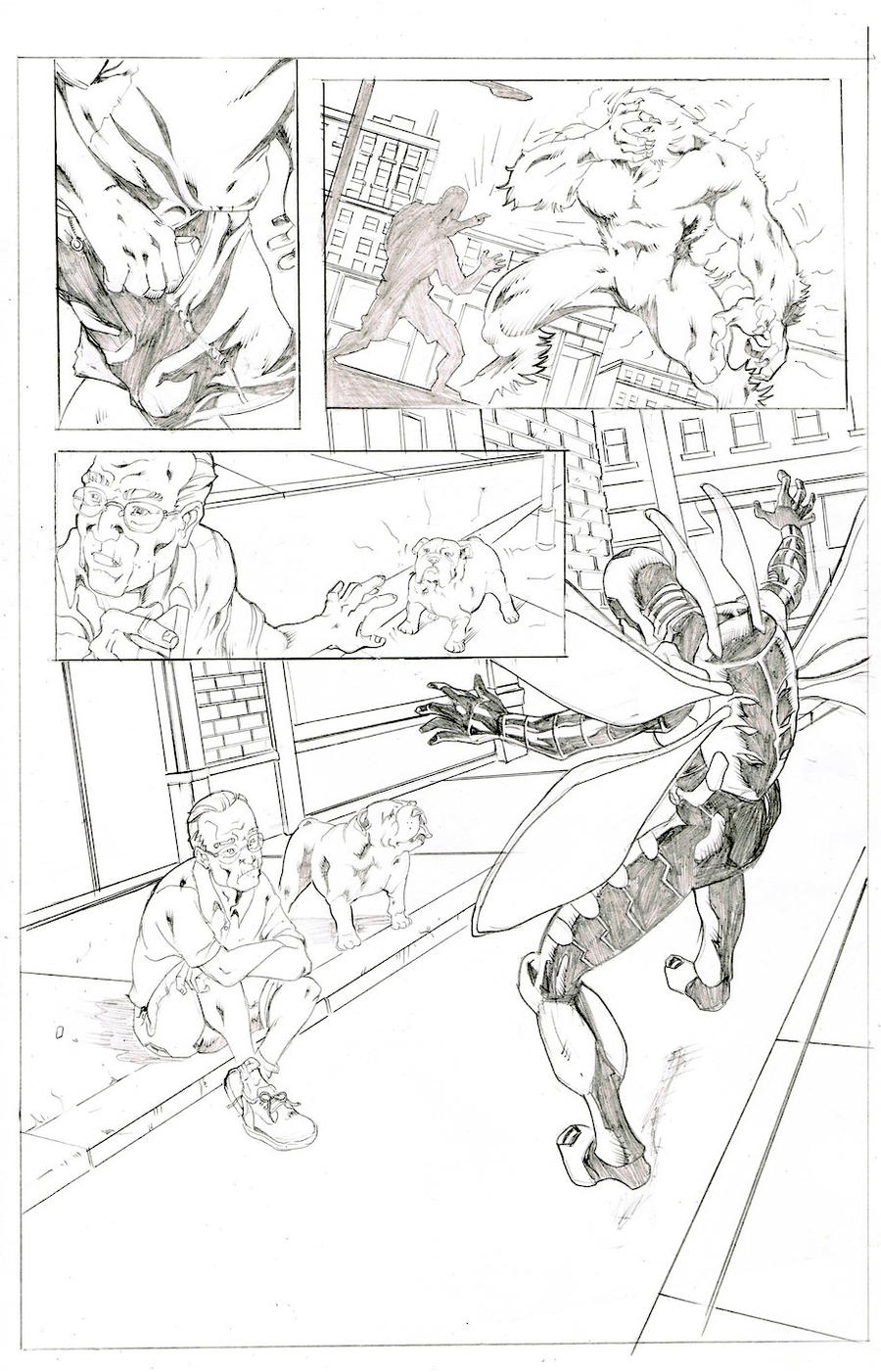 Watch
from what I can gather from this page you seem to have the visual storytelling in mind which is the first priority.If there is dialog to be lettered did you
leave room for it? I see good dynamic perspective in the sidewalk and architecture and the monster is well drawn as well as the figure and clothing.
I'd put away the ruler for the windows and bricks cause if you draw enough pages you'll probably skip that at some point. The right foot of Blue Beetle stands out as a little awkward like it's a copy of the left one.
My reading: the first panel is some action involving an object in the man's pocket.He turns to help calm his creature into a dog state just in time to act like nothing's happening when Blue Beetle arrives. I've seen profesional work of lesser quality but of course they deal with quantity as well.
The Artist thought this was FAIR
1 out of 1 deviants thought this was fair.