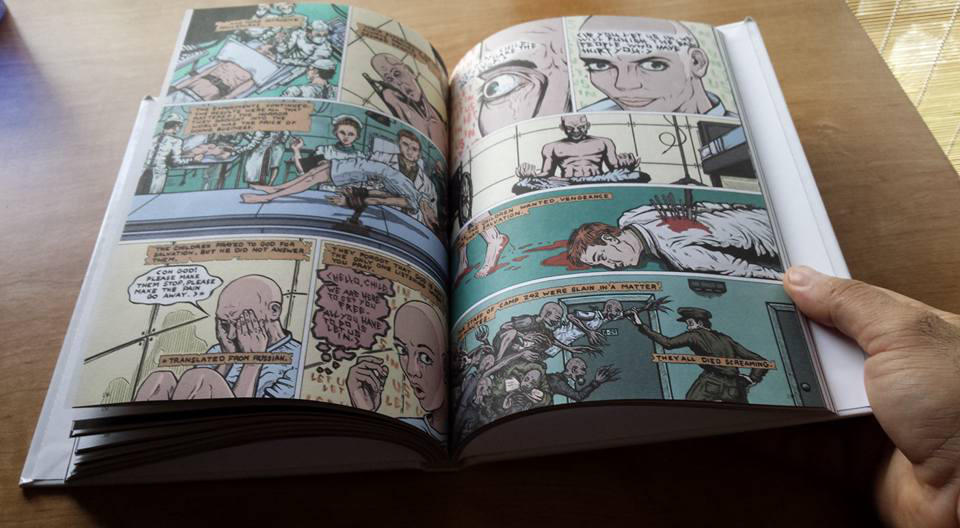 Children of the Shadows has been published after all these years! I completed this six page story, written by Sean Leonard, at the request of an editor from another company back in 2014. When the original anthology fell through, I kept my eyes open for another open call horror anthology. Children of the Shadows has finally seen publication in print (as bonus content) in Out of the Blue: A Collection of Campfire Tales from Stache Publishing. I did the pencils, inks, colors and hand lettering for this story. Thank you, Stache Publishing for accepting our submission and making this happen!
My "wendigo" pin-up also appears in this anthology -- in full color!
www.stachepublishing.com/
www.stachepublishing.com/publi…
www.comixology.com/Out-of-the-…
Now, I'm on Comic Vine and Comic Book Database. Ha.
comicvine.gamespot.com/out-of-…
www.comicbookdb.com/creator.ph…
Also find me here.
www.instagram.com/apolloandart…
9chambers.artstation.com/