$80 Standard Commission SALE

This Promotional Listing is for March 8 to APRIL 20, 2019 . It will close anytime upon my prerogative and if I deemed necessary and will revert
back to $150 regular rate. $80 is only applicable for one character, additional details can be discussed via note or email.

The purpose of this promotional list is for me to have an immediate fundraising for my moving to a new house and other immediate expenses.

Samples to expect: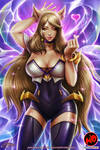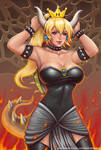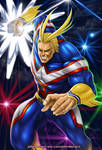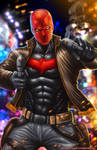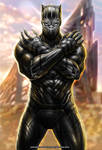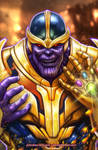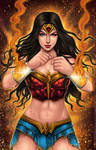 The $80 Promo Commission includes a digitally painted single character similar to the samples given above.
Character/s can be your own characters (O.C.s) or existing favorite characters from Marvel, DC, Image, Dark Horse, etc.

Turn around period (ETA): 2 months after payment
Promo Duration: Immediate

Mode of Payment: PAYPAL
Preferably Upfront Payments (50% downpayment and 50% upon completion

Please send note or email me at johnbecaro(at)yahoo(dot)com if interested and for more inquiries. 1-3 artworks only per person/slot.
(This List is random and will not always be in order) . Number of slots will also vary depending on the number of overall artworks that are ordered.

Random List ( 10 slots only ):





Here are the terms and conditions of my service:
1.
Please seek approval of your commission from me first before you pay me.
2.
Please make sure you have read all the contents of this terms and conditions.
3.
The working period will start around March 8 to MAY 20, 2019 .
This is a promotional commission and the ETA is 2 months longer than regular
commissions/projects. This is in order not to create a hindrance on my existing projects as well as giving more ample time for the quality for each artwork.
4.
The list will not be in order because it will depend on the characters (complexity and details) and for me to avoid being burnt out from "status inquiries".
5.
1-3 artworks only per person/slot.This is to give way to others.
6.
Please do not demand my time to immediately respond if its nothing of importance related to your commission.
7. Important: Please do not deprived me from earning a decent living by comparing the completion of your purchased commission to other commissions who was completed and posted in my gallery way before you realized they were completed or paid before
you were listed. Sometimes, I am needing more time to be inspired on certain artworks, It assures my quality work.
8. Important: If your slot is approved and already paid:
Any Commission updates inquiry and correspondences shall be done STRICTLY via notes only or emails. This is
to avoid violating the provisions that is stated
on TOR #7.
9.
Concept Art, or any characters without existing designs for reference is allowed. Provided you will be charged of extra $15 (optional on my part) .
10.
Characters that needs to have an exact similarity on real persons or a "portraiture" type of design is allowed. Provided you will be charged of $50. This type of artworks requires me a lot of time.
11.
Adjustments and Editing on the artworks are allowed until the client is satisfied with the output. However, you will need to give me specific guidance and more time on how to nail it.
12.
Original characters are very welcome. You will have a complete permission on using it to anywhere you wish may it be profitable or not.
13.
Status and Work Progress will be posted bi- weekly or anytime I can.
14.
Please see my Work process below this journal, so that you may have an idea how this artworks went through before completed.
What I will need from you:
1.
Please include
"$80Promo" as your subject
on your deviantart notes or email for me to immediately track it.
2.
Any Brief Description/ Background info/ Personality of the Character. (If Any)
3.
Any references/ pictures/ screenshots or links to the character. (If any)
4.
Include your email address on your note or email for Work in Progress reports.
5.
This is Preferably Upront Payment due to the banking processes here in the Philippines or at least 1 week duration after confirmation.

Percentage Completion is based alone from my own work processing (may vary from complexity of different artworks, but this is the usual percentage) .
for confirmation - unpaid or no details sent
processing -commission details encoded
on-going- working in progress
10%
-thumbnail studies
20%
-actual size sketching
30%
-pencilling (inking can be added here)
10%
-scanning and digital preparation
10%
-color flats
20%
-Rendering colors
10%
-finalization (digital lay-outs,quality checking,
edits/corrections, etc.)

ALSO CHECK OUT THE $45 PROMO COMMISSION ( ALSO OPEN )

Commission SALE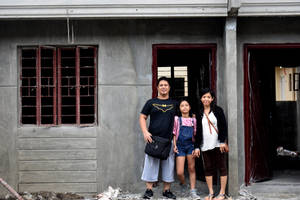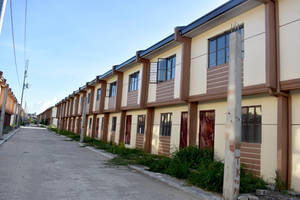 I will have 2 incoming major life and family milestones within this month or early January 2019.
1. This December 20th will be the turn over or "take out' of our newly owned house. And we are expected to transfer here within 6 months
or as soon as possible before my daughter's 6th grade. ( We have been renting a house for more than 10 years, and the billing is a pain in the arse.)
2. Despite everything that took place, we are so grateful that we are expecting to have our 2nd child (after 10 years) on this 3rd week of December 2018 to 2nd week of January 2019. My wife is no longer bleeding and the doctor's conclusion was that our baby is safe now. Thanks God. We were blessed to have survived the trauma of pregnancy bleeding, threatened miscarriage, threatened pre term labor and hospitalization. (3 months ago that wifey was in full bedrest while me acti