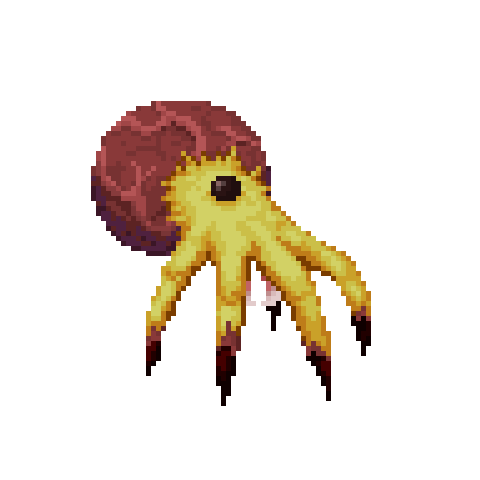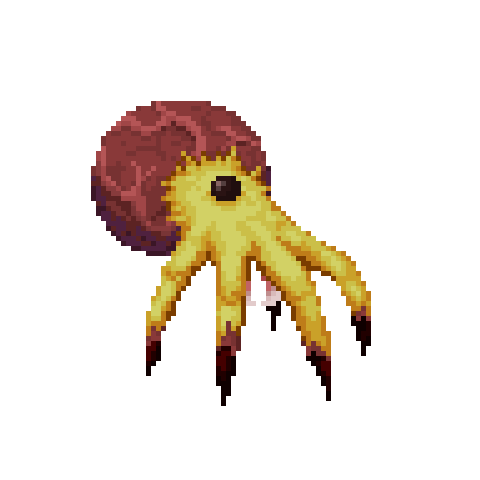 Watch
Some demons prefer to take root in then hands of those that take things which do no belong to them.
Grown fat on the taint of evil that surrounds a habitual bandit, the hand ironically finds itself removed and used as the vessel for this malevolent being.
Crawling about in the darkest of corners, the arachnidic hand searches out a nest in which it can pile the belongings of others it steals from.

Scaled 6x for easier viewing.

Interesting~ And nice pixel-work, though, the furthest finger seems a little pillow-shade-y
Reply

Thanks.

As always with my art, as soon as I post it somewhere for other people to see, I begin to see myriad flaws and issues that weren't apparent to me during my final appraisal.
The shading and highlighting on the top/back of the hand is done badly for the anatomy of the piece over all, for example. It's driving me bonkers.
I'm doing a set of these for a personal project I'm working on. When I finish them I will likely go back through and play around with them to see how much I can improve them all.
Reply

Hehe, I know EXACTLY how that goes~ I'm intrigued by this Sindex of yours, and look forward to seeing more
Reply

More will be revealed as I move along. I'm mostly in concept mode at this point in time, but I have a lot of a lot of material blocked out and several layers of story arcs ready to build upon.
Reply