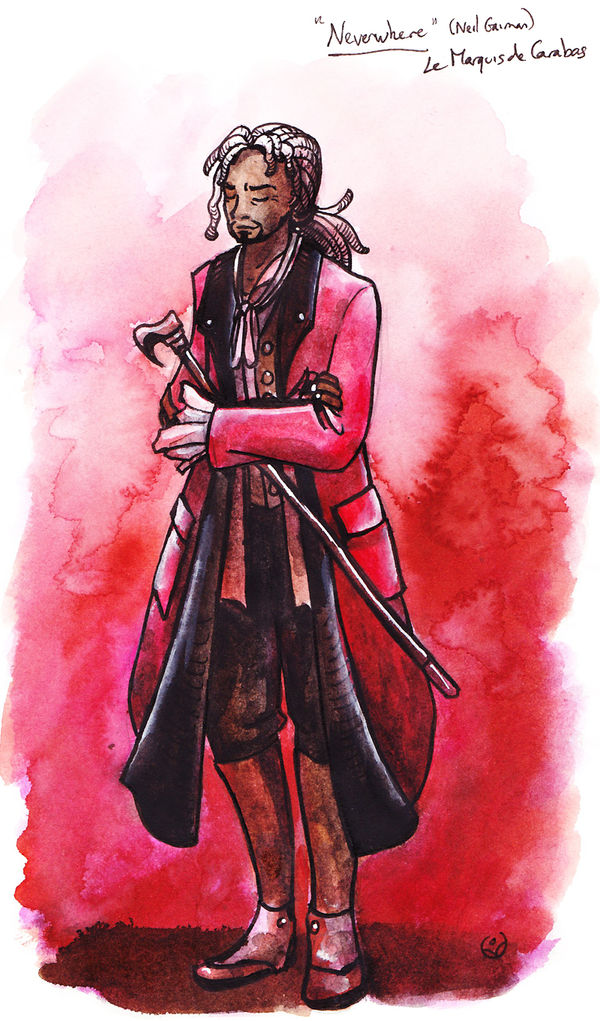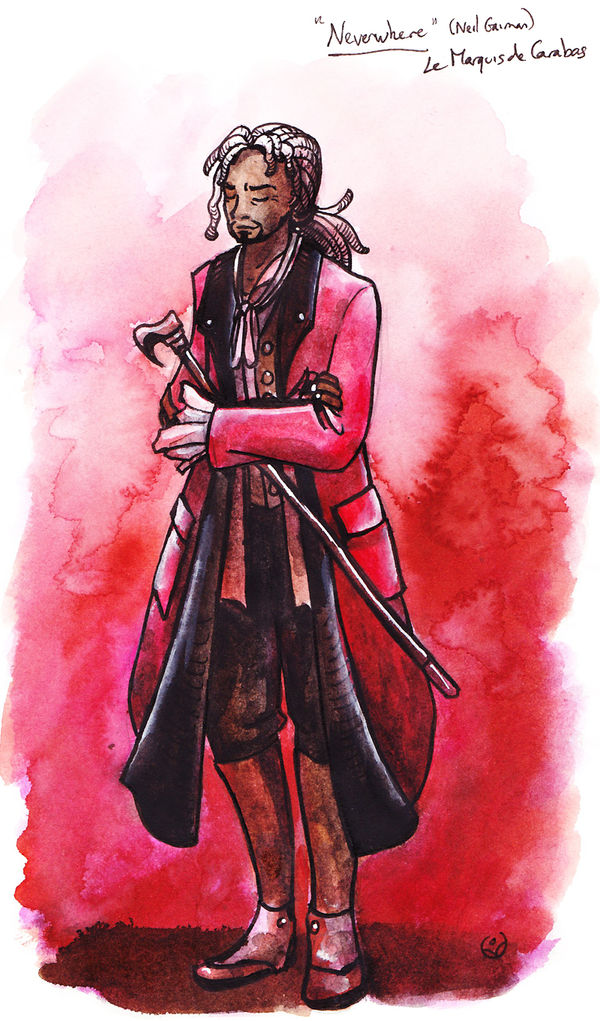 Watch
Someone asked me to draw my favorite character from Neverwhere (Neil Gaiman), so here's the Marquis de Carabas! He's pretty much a trickster and "a little dodgy in the same way the ocean is a little wet". I couldn't re-read exactly how he's described in the book because I wasn't at home, so here's what I picture when I think of the character.

Reply

You really have a favourite? I couldn't decide.
But I really love your version of the Marquis.

Reply

de Carabas is one of the best characters I've ever read! You did him justice, great work

Reply

Thank you! He leaves a lasting impression, true. A lot of the characters in that book do, really, but still.
Reply

I bet Paterson Joseph wished he had a cane like that in the TV show...
Reply