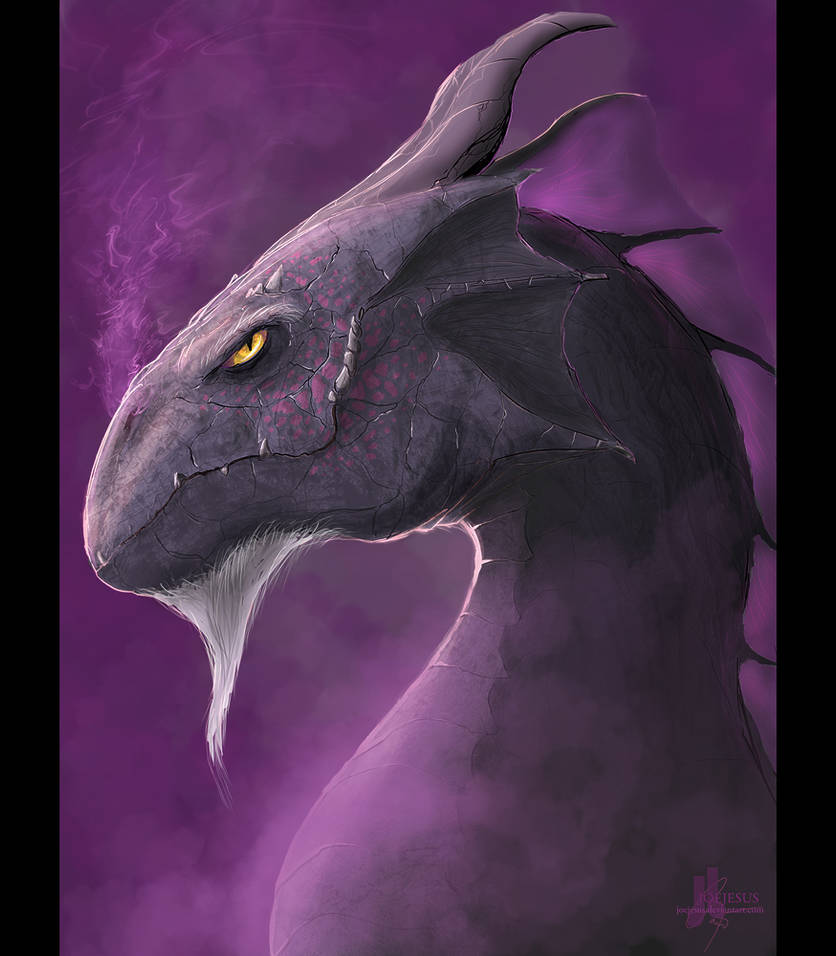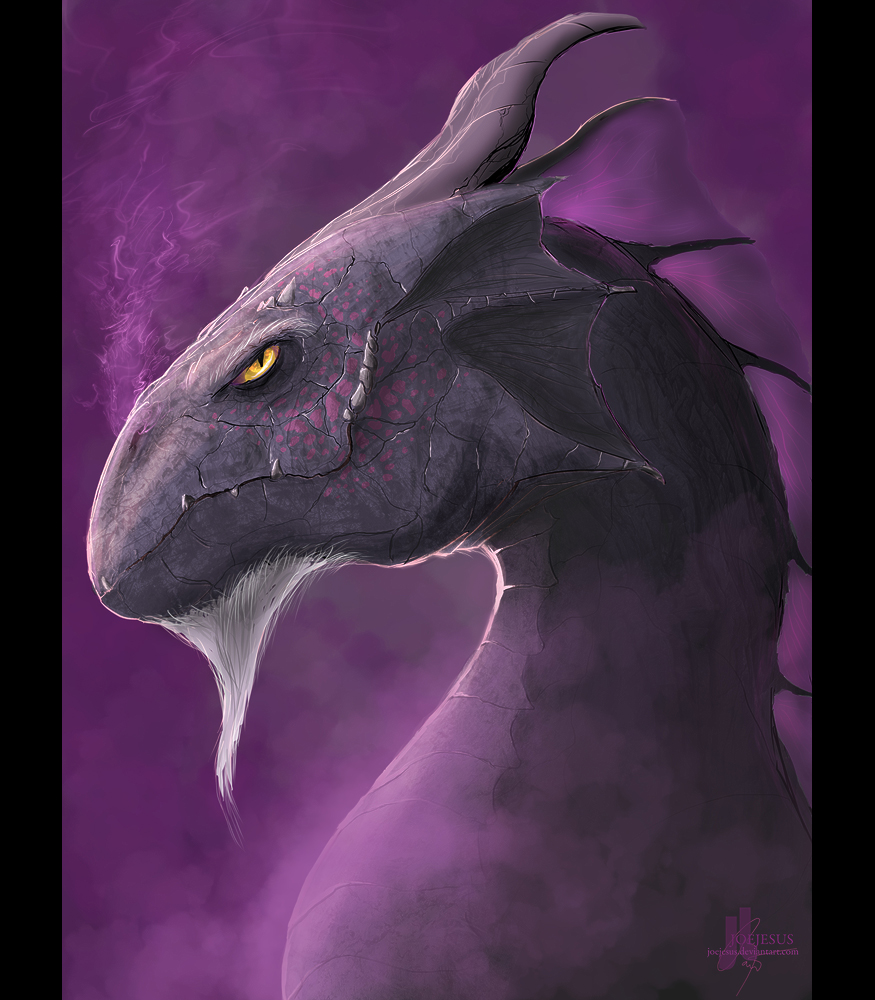 The artwork has a very...handcrafted feel. You can see the detail oozing from the art, for instance, in the dragon's beard. You can see each little strand of white hair, the texture of the dragon's "skin", and the wisps of smoke wafting from the nostrils.

At the same time, the art isn't too detailed; it isn't overwhelming. I think that's something the artist did really well here- he found a good balance between simplicity and detail. Take a look at the horns, for instance. Yes, you can see details in the cracks and spirals of the horn, but it isn't TOO much. In the beard you can see each strand of hair, but they all blend nicely together, like a real beard.

The name "Spirit" is an interesting choice, and I think an appropriate choice. The..foggy, steamy feel of the artwork really reflect's the piece's title. The title also implies a deeper meaning than just an expertly-crafted dragon. To me, it tells me a little about the dragon's personality; calm, wise, thoughtful, slow to anger.

The color in the piece is very good. I love the different tones of purple (and I also find that the purple reflects the dragon's personality as well), the contrast. The different shades of purple add to the detail. Shading is done very well here, making the image appear 3D, instead of 2D. My only complaint with the color is how it's used in the background. Since the dragon and the background are purple, it doesn't quite make the dragon pop as much as I'd like. Perhaps adding some more color variations in the background would've helped.

Overall, JoeJesus did a FANTASTIC job! He created a dragon with just enough detail and personality that it's believable. Too many times dragons are depicted as too serious or too cartoon-ish. The artist found a good balance between the two. Great work!
The Artist thought this was FAIR
7 out of 7 deviants thought this was fair.