Some projects come some projects go. That's how it is, I suppose. For those that watch me, you might know I was working with Tim Gray on his 2 Graves graphic novel. The KS campaign was underwhelming so the project is kind of stalled. On the bright side, I do get to open commissions back up! Some things have changed, but mostly it's the same. Prices have jumped by a five spot and I'm only accepting points for bust commissions (I warned everyone last round it was gonna happen) STILL SUPER AFFORDABLE!!!! Nowhere near what my prices were. I've also opened 3 slots for art trades...only the three.


Price list as follows:
Waist up/Bust in color simple bg: $15/800pt (+$10 each additional figure)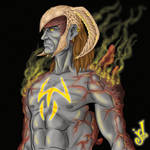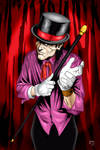 Full figure in color simple bg: $20 (+$15 each additional figure)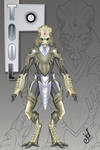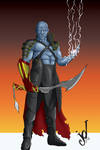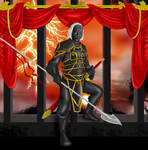 Cover/Splash pages in color: $35 (No character limit within reason)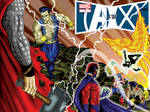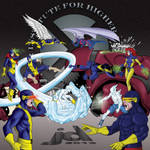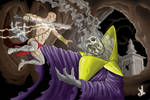 I also do concept work: Price to be negotiated according to project
This includes turn arounds/multiple costumes/scenarios all in sketch/blackline and color.
Unlike many other artists offering commission work I keep a very old school ideal in mind. You pay for the work IT IS YOURS. To do with as you will. Use it commercially(if you have the right) privately, what have you. I won't even post a commission to my gallery without permission. Any work paid for I give up all rights to. That includes concept work.
No topic restriction within reason (sexually suggestive=ok.....baby mutilations=you get blocked)

How it works! I'm opening 10 spots to see if they fill up. Note me with a request (containing as much detail and ref as you can manage) and I get back to you with a sketch/sketches/color palates and plots. You choose to go ahead adding notes as to changes and pay in full for the project. Either to my paypal or to my DA account. Depending upon how many commissions come in and the scope of your request I can guarantee a 72 hr to 1 week turn around. So grab your spot now!!

1.
2.
3.
4.
5.
6.
7.
8.
9.
10.
ART TRADES:
a.

b.

c.
A modest sampling of previous commissions:
Thanks for watching!
JoeyDeS

(Would be willing to do an Art Trade with ya too)
You pick a character and I'll do the same from your Gallery.