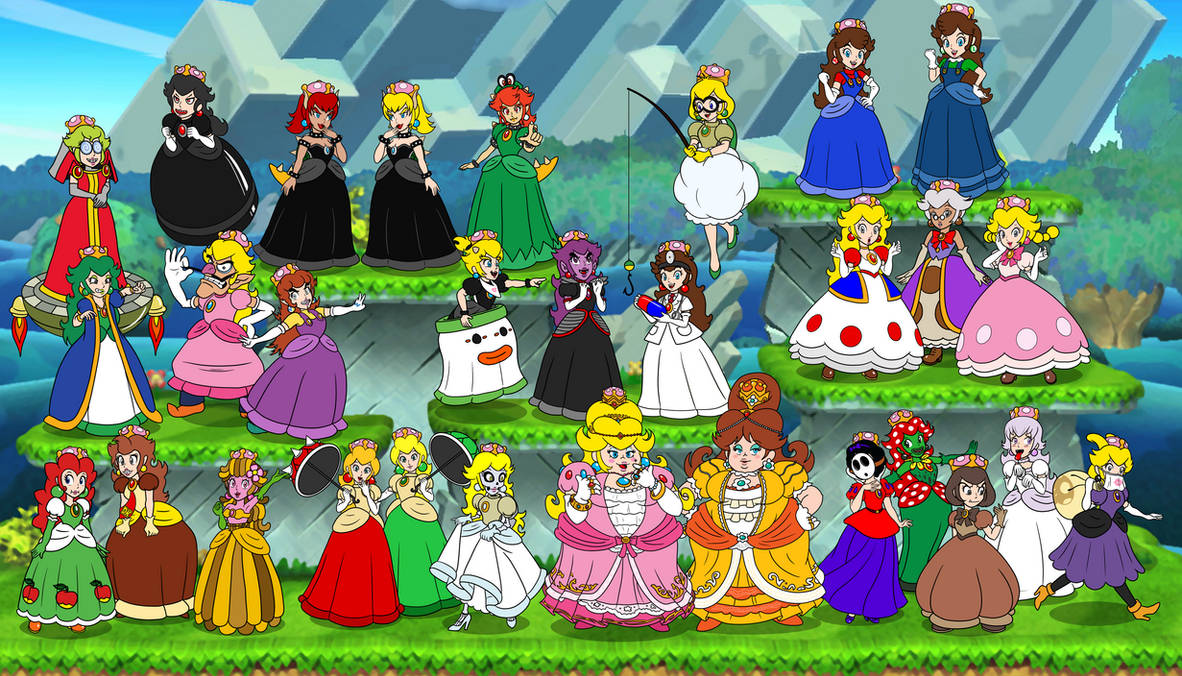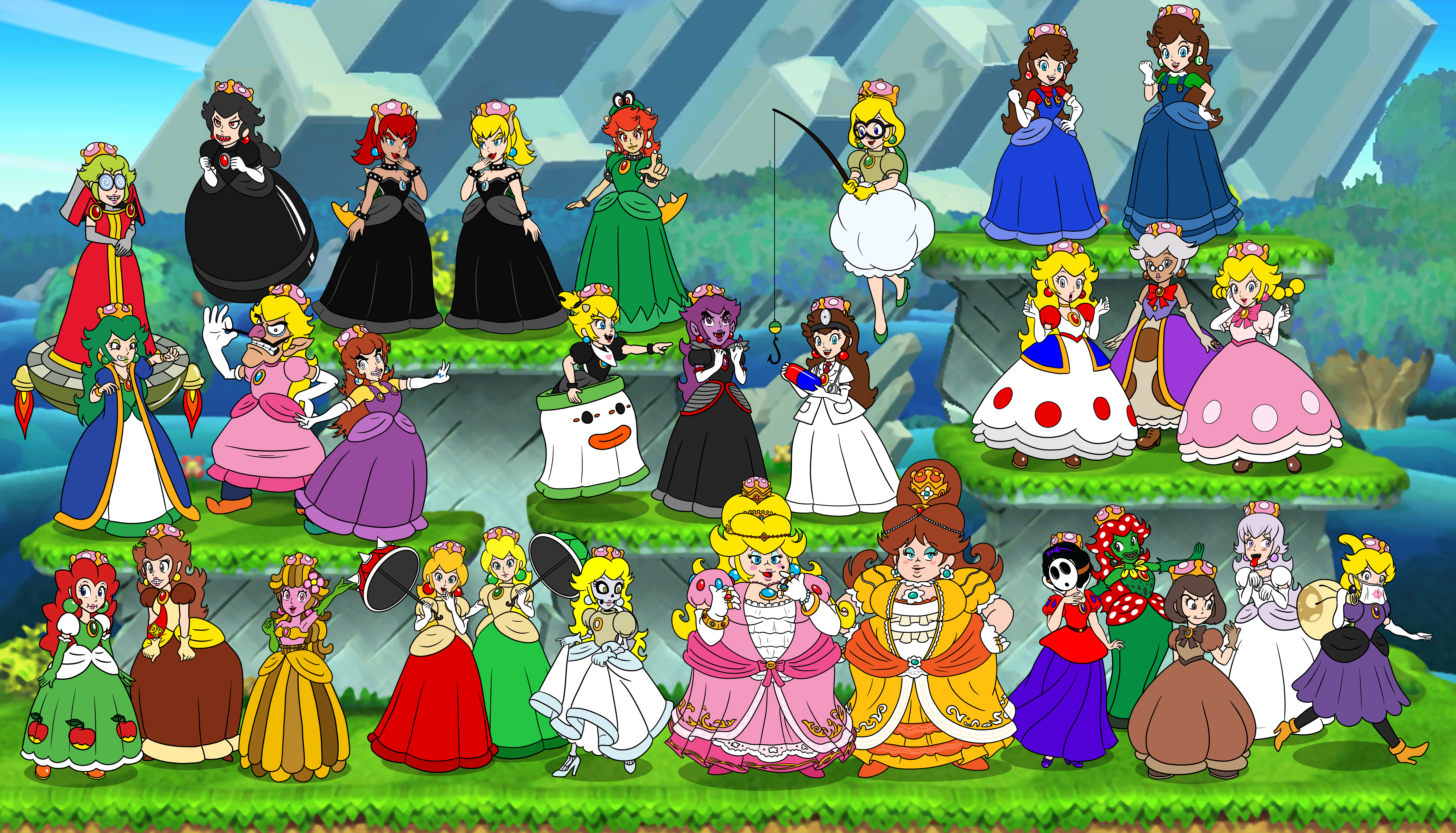 Watch
Yeah, I tried to resist as long as I could, but jeepers, we're talking about a gender-bending item in the Mario universe being embraced by millions of people worldwide... I really should be working on the next book, too... But here it is, my (late) take on this trend.
Over on the right top, you got yer Mario & Luigi, Lakitu floating in the middle. Hovering over on the left is Fawful and Bullet Billie. Next to them is Bowsette in both red-haired and original varieties, then the "official" version of Peach that was taken over by Bowser's Cappy companion (
explanation
). On the left 2nd row is Wart, Waluigi and Wario. In the center is Bowsette Jt., Tatanga (look it up) and Dr. Mario. On the right is Toad, Toadsworth and Toadette/Peachette. Down below, Yoshi, DK and Pianta are comparing sidekick notes. Next to them are Spiny, Koopa, Dry Bones, and the Double Crown Princesses, Peach and Daisy. Finally, there's Shy Guy, Petey Piranha, Goomba, Boo, and Nabbit.
I lost two days doing this.
Double Crown Princesses? Yes, the question has come up: What would happen if Princess Peach donned the Super Crown? Well, as you can see, it multiplies her royalness and she becomes Royal Empress Peach. Daisy also tried one on and has become Grand Duchess Daisy. Their newly attained level of queenly regalness has rendered them truly magnificent, in a size that could only befit the gloriously resplendent monarchs they now are. (I should mention I stole this
concept
lock, stock & barrel from
Mr-DNA
. I may have also stolen some of his clothing details, too...)
(10/4: Added six more. Lost more respect for myself.)
(10/6: Added another platform for more characters. Now up to five days of lost time.)
(10/7: Two more and another take on Waluigi.)
(10/9: Two more. The great space crisis intensifies.)
(10/11: Added two more, plus two Double Crown Princesses.)