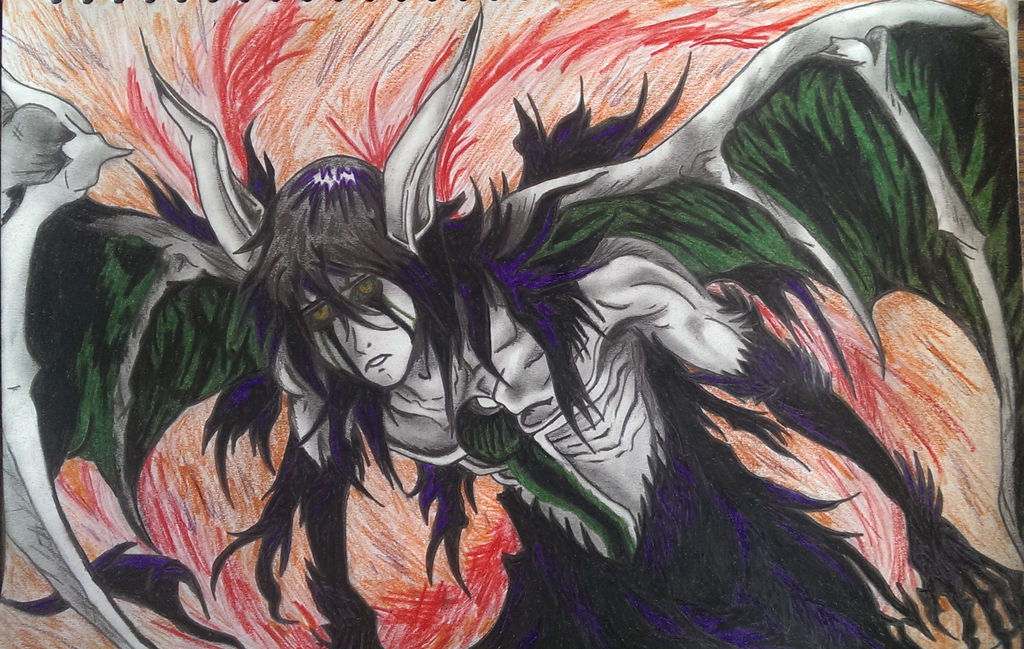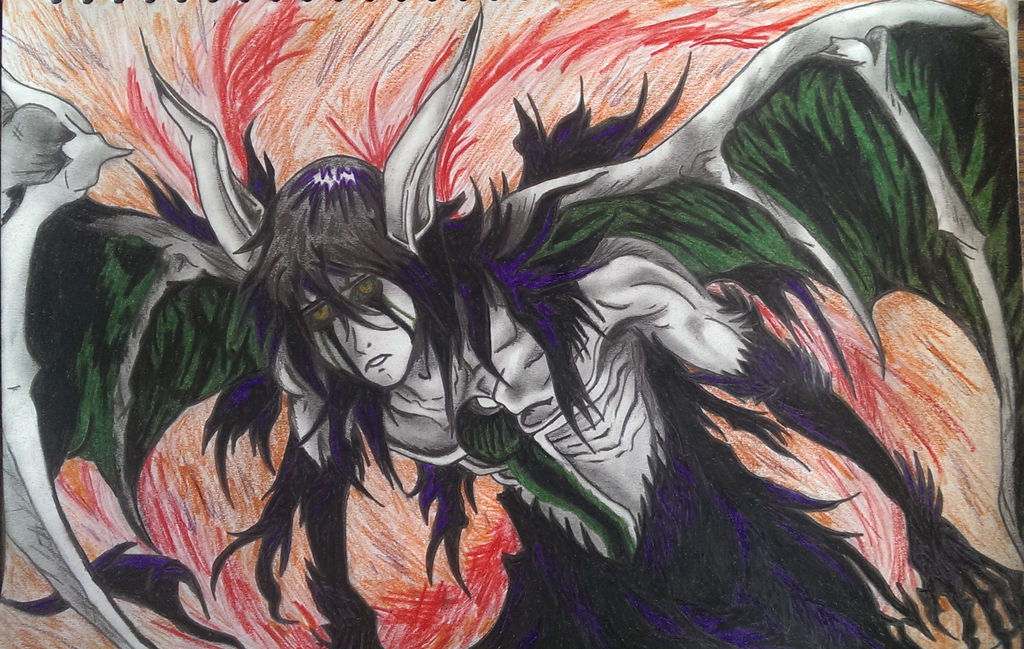 Watch
Ulquiorra Cifer the 4th Espada from Bleach, bit of a late night drawing during exam time

Probably my most favourite character from the main story


Reply

Reply

Wow!!! Is very cool awesome The color i Love him 😊🎈💛💗❤️💛💖💖
Reply

You love bleach toooooo?!? Ahhhhhhh I'm in love with bleach. I think it is so under rated :/ I put it as my joint favourite manga/anime ever. I haven't got as far as your art work though yet. I haven't seen ulquiorra fight yet. I'm at the but where Chad has just fought arrancar 5. So epic
Reply

awwww man you have alot of awesomeness coming up I can guarantee you Ulquiorra is pretty dam epic. Genuinely excited for you. And it is actually highly praised Bleach! and so it should be!
Reply

yer I can't wait either. I can't wait for Ichigo to master his hollow form. At the moment I have no idea how ichigo could beat ulquiorra. He just seems sooo powerful!!

yeeerrrrrr bleach has a massive fan base which is cool. I dunno lots of people prefer naruto but hmm I have strong opinions on naruto but I am almost worried to say them because the naruto fans might hate me haha.
Reply

lolol I enjoy Naruto but the fillers take the piss, id rather it just be the length of bleach but just focus on the main story which is pretty epic, and trust me Bleach is just awesome

Reply

Basically I read naruto and I haven't watched it yet. But I read the whole part of what you would call "naruto unleashed" and I was so addicted. It was some of the highest quality manga I'd ever read. Then after the time skip the manga totally changed and it didn't have the same drive or focus on storyline. I have read over 500 chapters but it feels like there isn't a huge amount going on a lot of the time and it only reaches its earlier greatness a handful of times again after timeskip. I kinda gave up on it. Maybe I was simply missing something? Maybe I should give it another go but with the anime this time? I dunno I seriously loved it before though.
Reply

Yeah the first arc when he was younger was pretty epic, but I think with the shippuuden anime it really is getting a lot more action but SOOOOO many fillers. if you were to watch the anime, I would suggest looking into whats the main story episodes and skipping the fillers

anime is done really well I think it certainly has transferred well from the manga
Reply