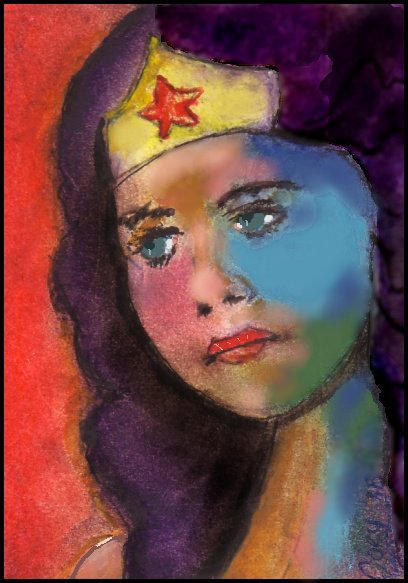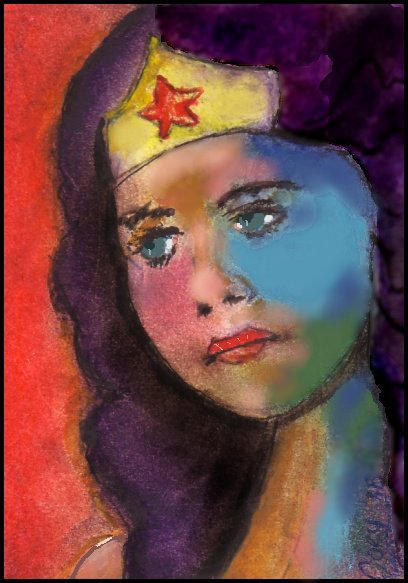 Watch
3 1/2 X 5 oil pastel on pastel paper.
KramOcrut is a friend of mine for over 60 years. His art had my respect and awe all my life. What he has posted in his Deviant gallery reflects his love of super heroes. I hold no affection for super heroes except the ones he draws. Anyway .. sitting back last night, browsing his gallery (and others) caused me to paint my first "super hero." Of course, being me, my Wonder Woman is less super and more ponder than wonder.
Go see

I love this!

The colors are amazing! It looks like she might be looking out through painted glass.
Reply

Yeah! For a first,it's a great piece. Captures the young Lynda Carter vibe which is tough to do. However when W. M. Marston had the original concept for this heroine, I don't think PONDER WOMAN was on his list.Heh Heh.
Reply