34 Favourites
18 Comments
229 Views
No. 5 in my miniseries of Warrior rabbits of history: a member of the Black Watch (Royal Highland Regiment) in the 1910s. This is the last warrior rabbit I will draw for a little while, but more will come!
Several Scottish highland regiments wore kilts in battle all the way up to the Second World War. By then, they started to realize that the kilt, dashing though it is, just isn't very practical to wear in war. If you have ever tried to run, jump, climb or crouch with a kilt or a skirt on, you probably understand why.
The tartan (pattern) on this bunny's kilt is called Black Watch. Today it is probably one of the most popular tartans around, together with the recognizable red and green Royal Stewart tartan. The Black Watch is also the name of the companies of Scottish soldiers that first had this kind of kilt as a uniform in the 18th century. They consisted of highlanders that were loyal to the British government, and were tasked with policing the highlands. Probably not an easy task, as a lot of highlanders most likely considered them to be traitors. Since then, the Black Watch has gone through many changes and been in many wars. But they are still around, as a part of the Royal Regiment of Scotland.
A fun detail is that kilts weren't around before the late 16th century. Even after that, it took many a decade before it actually became popular. So to see Scots from the Lowlands wear kilts in movies like Braveheart, that is set in the late 13th century? It would only have been marginally less historically accurate if they all wore bowler hats too. Still, kilts look great and bowler hats look great - so I forgive them.
More in this series: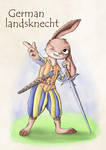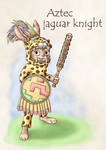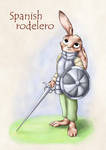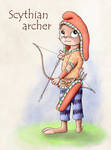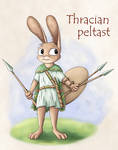 IMAGE DETAILS
Image size
2459x3314px 5.5 MB