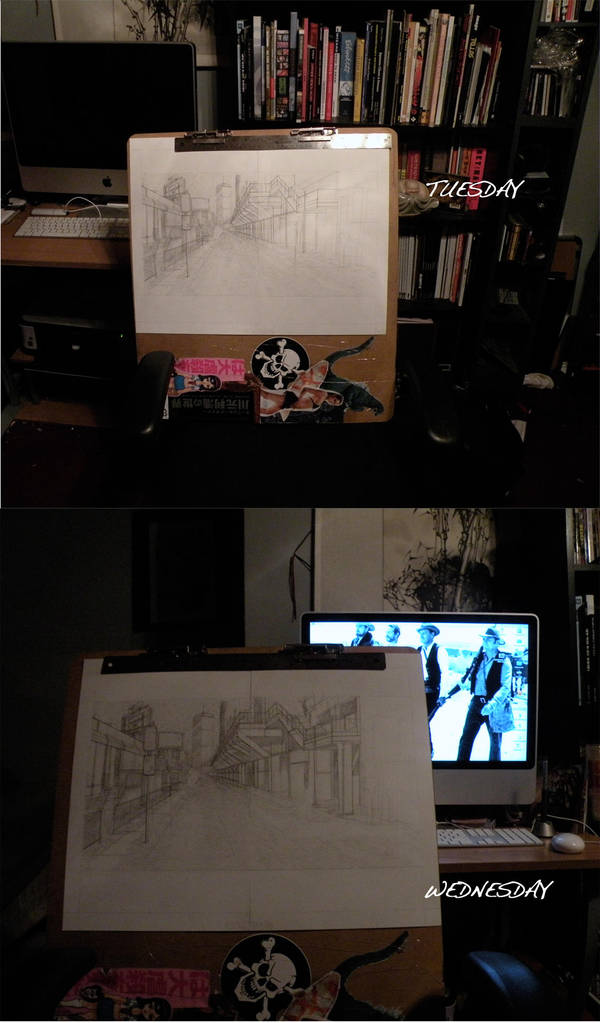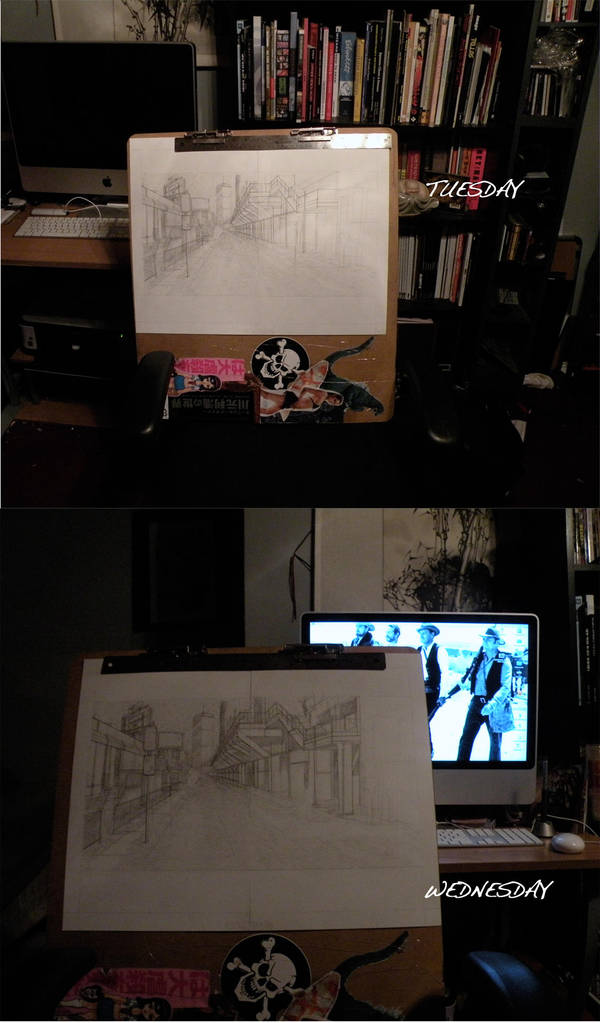 Watch
yo!
working on Pages seven and eight of forever winter wanted to give a little wip glimpse of this beast. I wish I had started taking pictures of it since the beginning, but the idea came to me when I sent a picture of it on my phone to

is this something I should do or Just wait and post up the finish pages?
if nothing else you can check out my book case and computer. Fifty bonus points to the person who can identify the movie the macs desktop is from. Dax and T you guys cant play cause I know you guys know it.

well i think you should always take pictures of it whether you post them or not is up to you, but always having more pictures is better down the road for documentation and for cool stills for that documentary about your life that will air on E
Reply

E? really that sucks I was hoping my life would be a little more exciting then a half hour special wedged in-between True Hollywood story home improvement and 25 most memorable swimsuit moments. beggars cant be chooser I suppose.
Reply