The latest release of
apo-plugins
is now available! There are some new plugins and some updates to older plugins! See the readme file for more details!
You can find the plugins over on
sourceforge download page
. Make sure you download the "bin" file and extract it into your Apophysis Plugins folder. Programmers and hackers can find the code in the "src" file.
There is some documentation on the project
wiki page
. If you need help please leave a message in this journal or on the
apo-plugins Help Forum
.
Some of my existing fractals use new plugins
new plugin
cell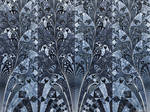 new plugin
cpow

new
bipolar
variable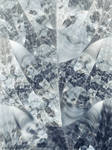 MichaelFaber
put lots of work into this release. Go give him a digital pat on the back!